Part of the reason for modding the Skywatcher motor drive kit to fit my Revelation dual speed crayford that I'd previously modded to fit my PST was as a trial run for doing a similar mod to the Revelation dual speed R&P focuser that I have on my C9.25. This is a little more awkward to fit the motor to because there's nowhere on the bottom face of the spindle housing to bolt a bracket to. The mounting points are in recesses in a part of the housing that is stepped back from the base.
I've seen a mod to fit a motor to this same focuser by using a U-shaped bracket and grub screws to pinch on the sides of the spindle housing, but I decided to go slightly different route, using the existing housing mounting points with some longer allen screws and spacers to mount a simple L bracket. In fact the spacers probably aren't absolutely necessary but I decided to make them because I could.
So, first steps were to make up the motor mounting bracket from 2mm steel plate, buy some 35mm button-head allen screws from ebay and make up three spacers from 8mm aluminium round bar: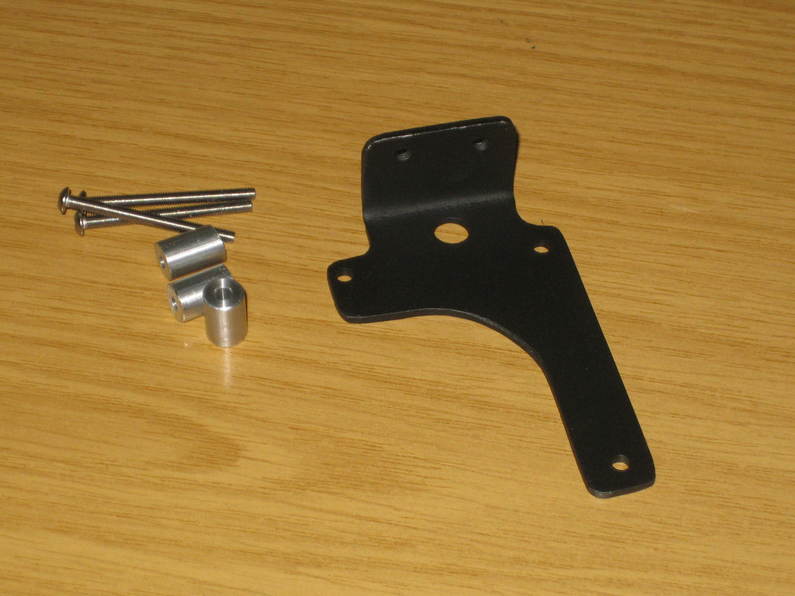 This fitted nicely using three of the four existing mounting points just by replacing the screws. The new screws protrude about 4mm into the focuser housing and don't appear to obstruct anything: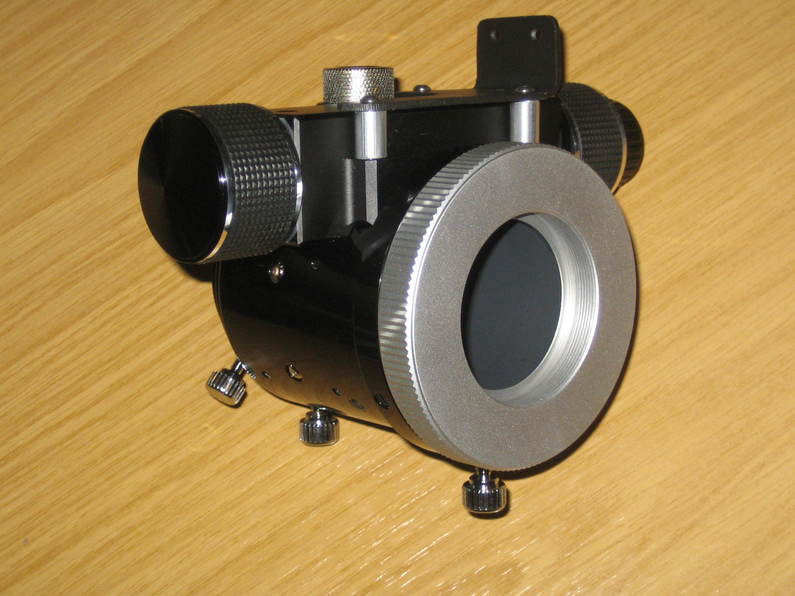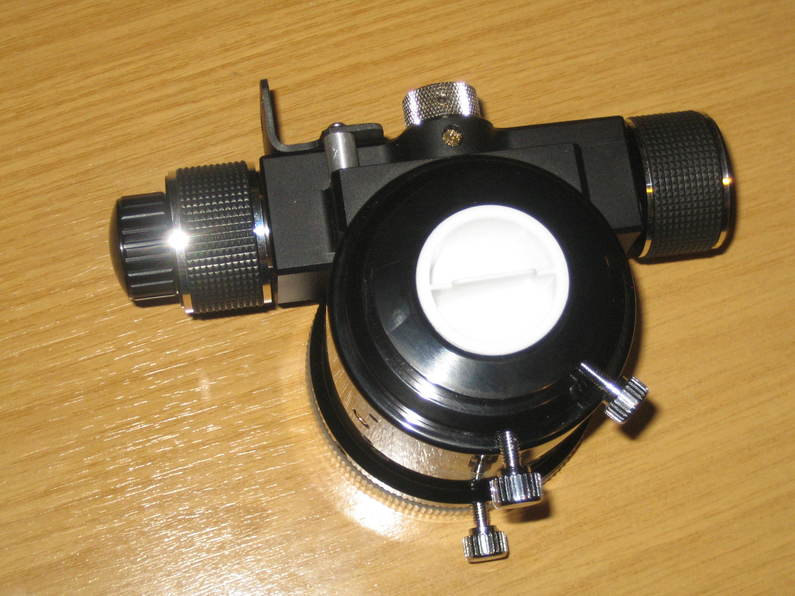 The two motor mounting holes were drilled and tapped to M4 which meant I could use the existing fittings to mount the motor: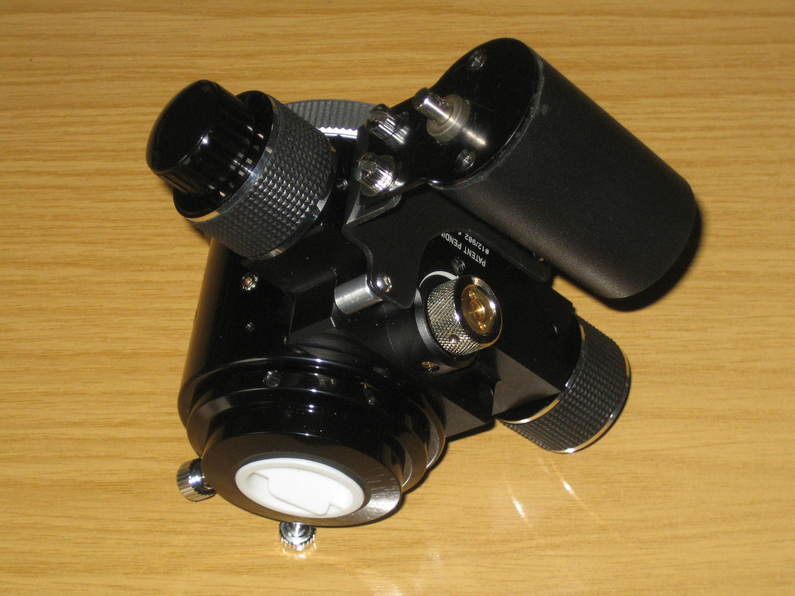 And from this point on it was pretty much the same as the crayford mod. I bought a 90mm MXL belt and matching 25mm timing gear from motionco, dug a 6mm wingnut out of my odds-and-ends boxes and turned up an extension for the motor spindle from brass: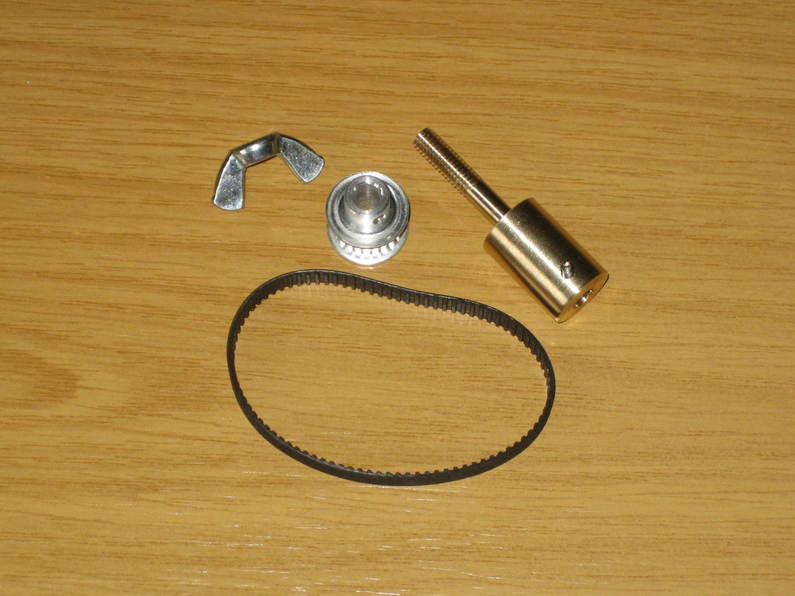 The grub screw in the brass extension holds it in place on the 6mm motor spindle though it was quite a snug fit anyhow. I removed the grub screw from the timing pulley so it's free to spin on the smooth part of the extension (also 6mm diameter) unless the wingnut is done up right, thereby creating a clutch mechanism that allows the focuser to be moved by hand if required.
Here's the everything completely assembled: