No chance to catch sight of the AR from 31st March on the 1st, but the weather came good on the 2nd and 3rd for these two. I'm struggling to get my head around the fact that the large AR is way bigger than our entire planet.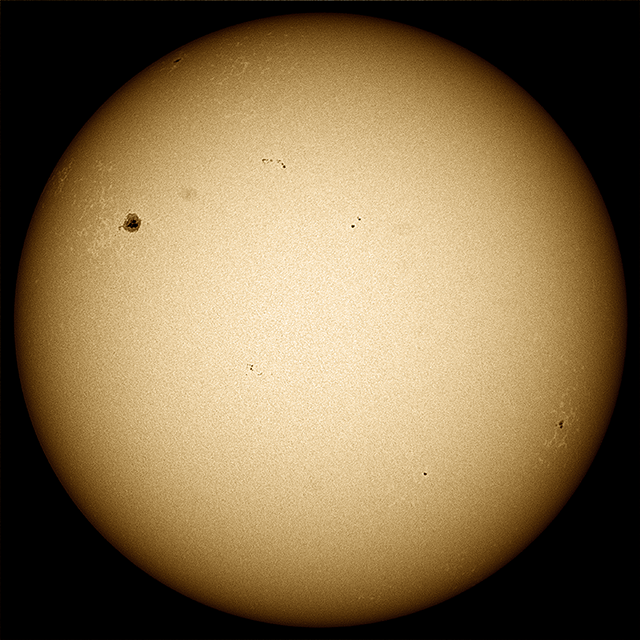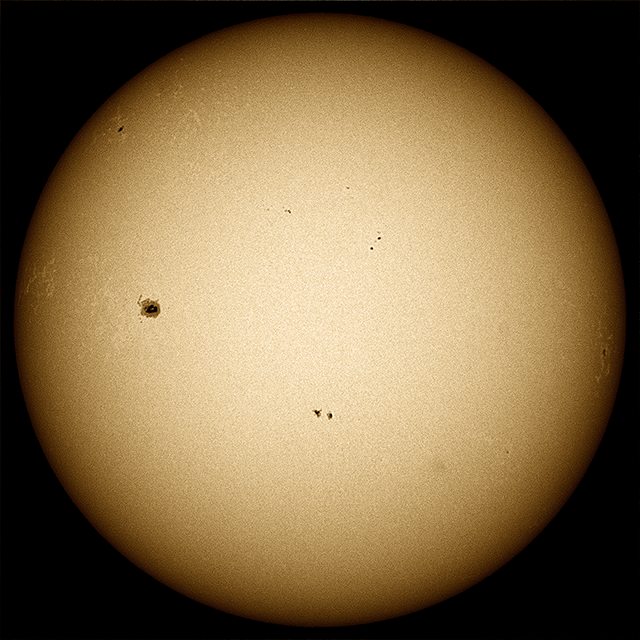 Skipped one day, but another two from 5th and 6th: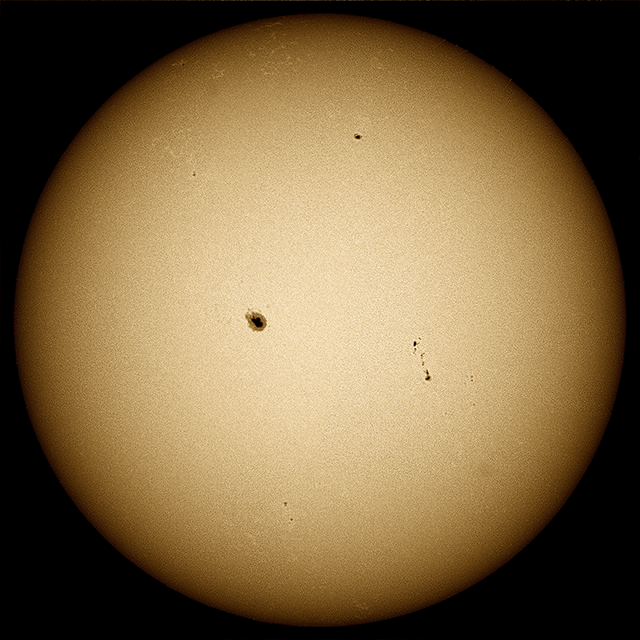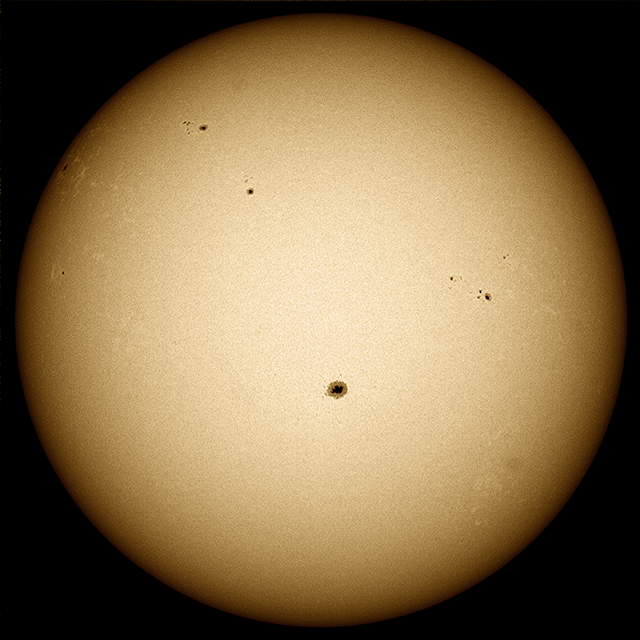 Like buses, they seem to come in pairs… These two from 26th and 27th show a busy active region coming around the limb: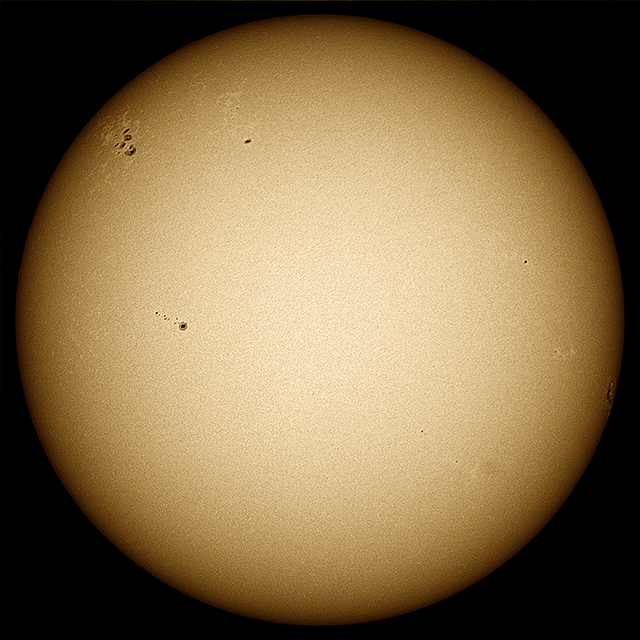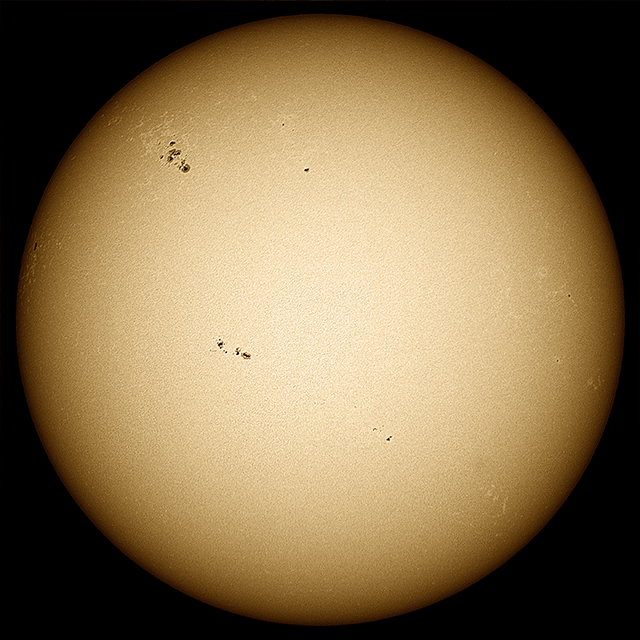 Here's an uncoloured close-up of the active region: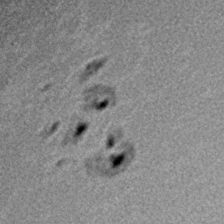 And two more from 29th and 30th showing it's progress, though the seeing was fairly poor on 30th unfortunately. Looks like there's another large active region on the way.