A random list of what's happened this week…
I finished the one remaining path around the veggie plot, using up almost the last of my saved cardboard in the process, as well as quite a bit of the woodchip.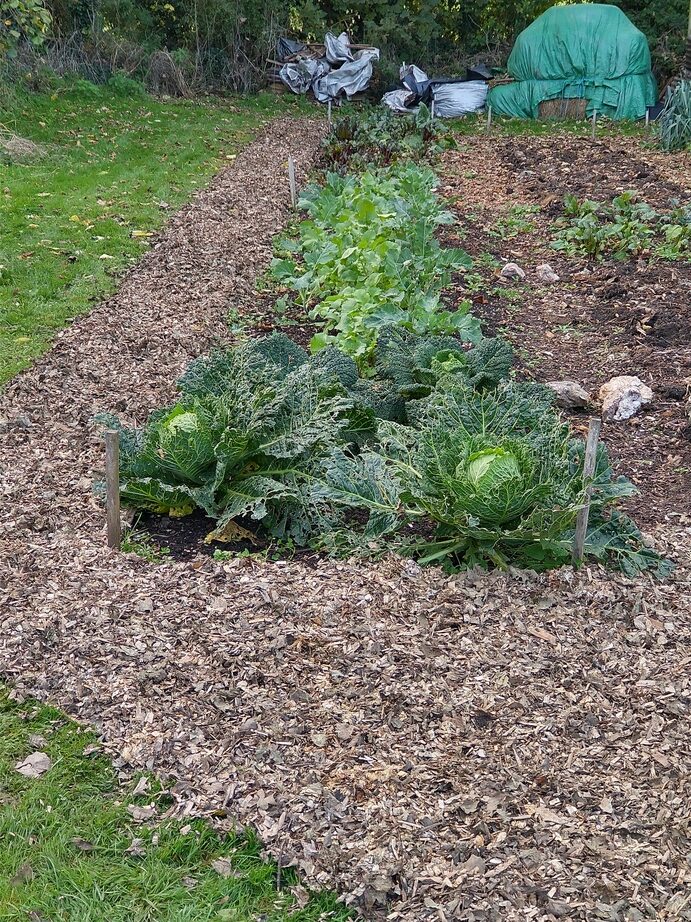 I've decided the leeks are ready to go.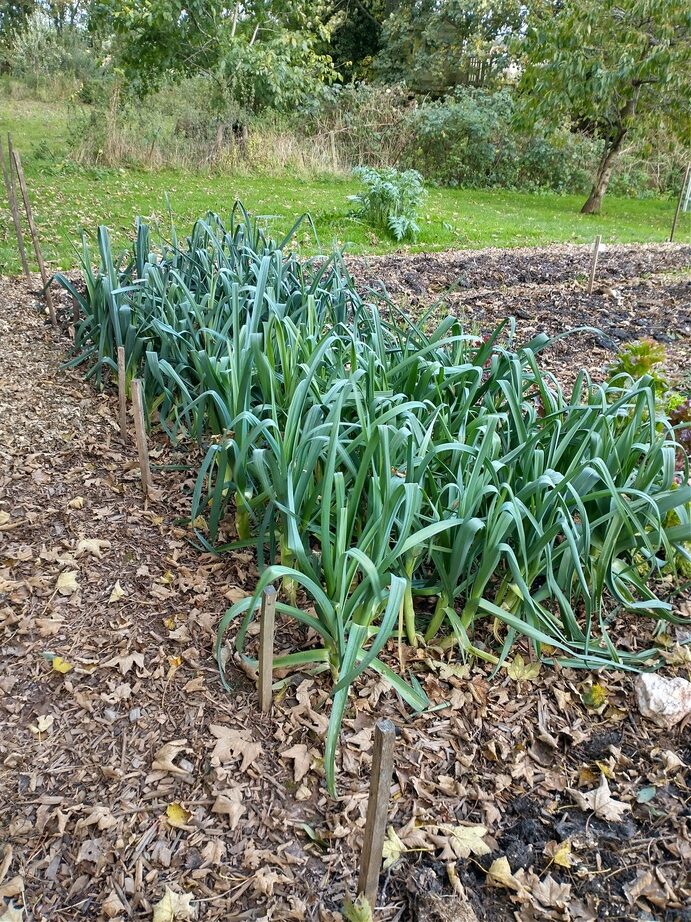 And I shelled the first tray full of runner beans that have been drying in the greenhouse for about a month. Now they're shelled I've put them on a tray to dry out a bit more. I'd guess this is about a quarter of the total harvest, with another quarter still in the greenhouse and the rest still on the plants. The intention is to use them as butter beans, though they're a little smaller.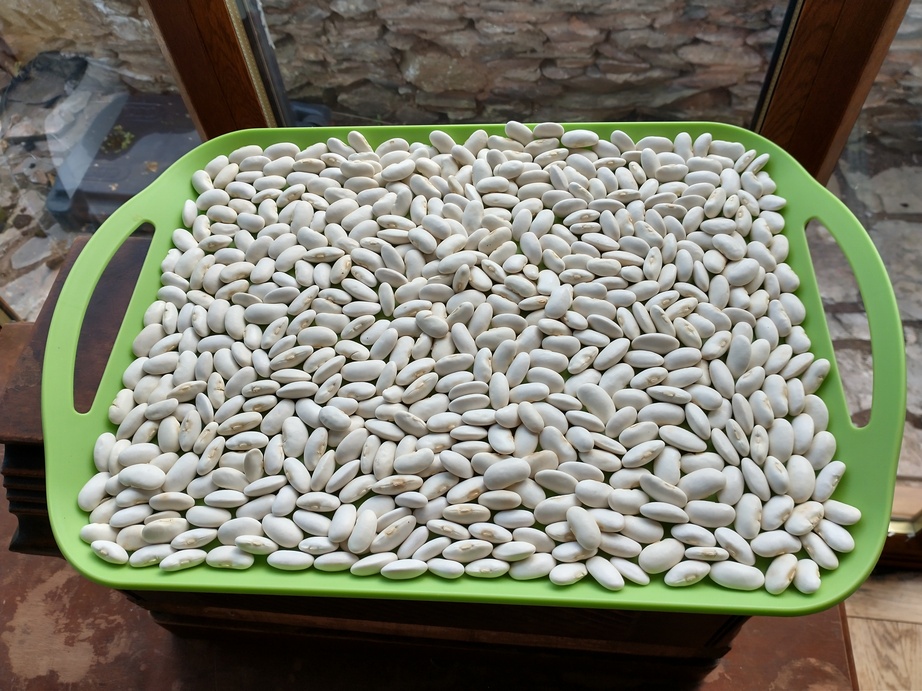 This morning I picked every single tomato that was worth having from the remaining vines and then removed all the vines from the polytunnel.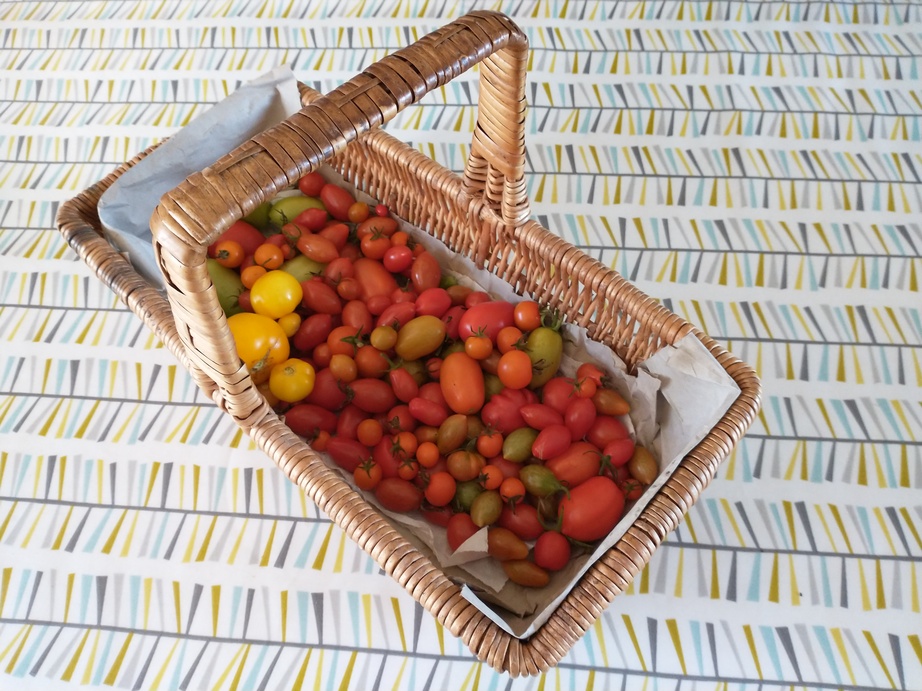 I'd allowed the bed the tomatoes were in to dry out a bit to try to get the tomatoes to ripen faster, but now the vines are out I have the leaky hose turned on again to give the beds a good soak before I plant lettuces for the winter. I'm actually a little concerned about the existing polytunnel lettuces. They don't seem to be doing at all well, despite being apparently healthy plants when they went in. I suspect there may be a problem with (relatively) warm humid days when there's not so much light. Quite a few have just gone mouldy and died 🙁
And whilst I was doing stuff in the polytunnel I picked all of the sweet peppers, japalenos and cayennes. They're all still green, but things aren't going to get any better at this point I don't think. The jalapenos I shall pickle whilst the cayennes can go into the airing cupboard to dry. The sweet peppers we'll probably eat some of in salads and the rest we might eat stuffed. I wonder if they'll freeze ok from cooked if they're stuffed with rice and other vegetables? Perhaps there's only one way to find out 🙂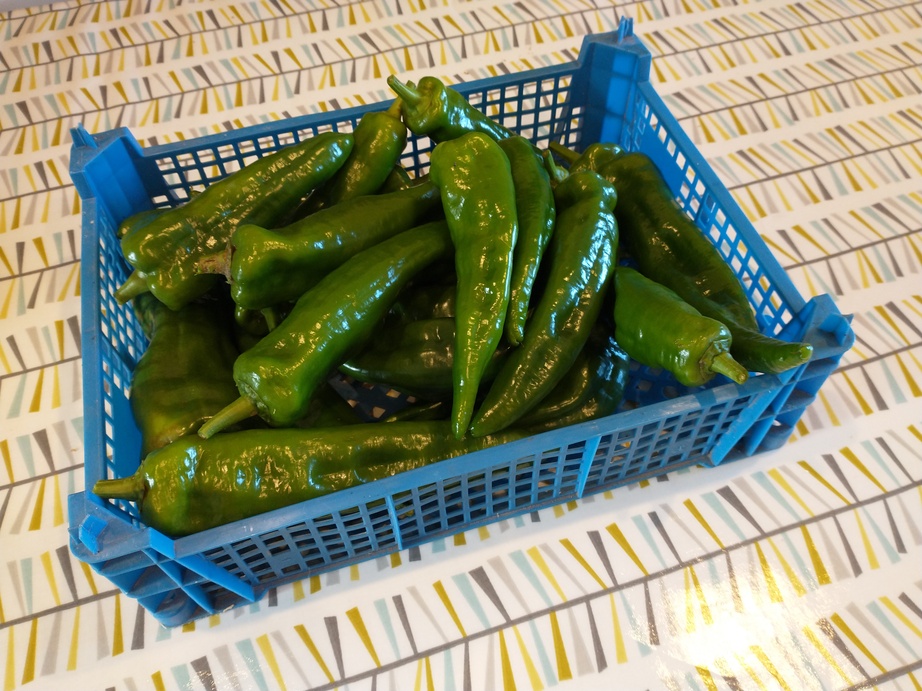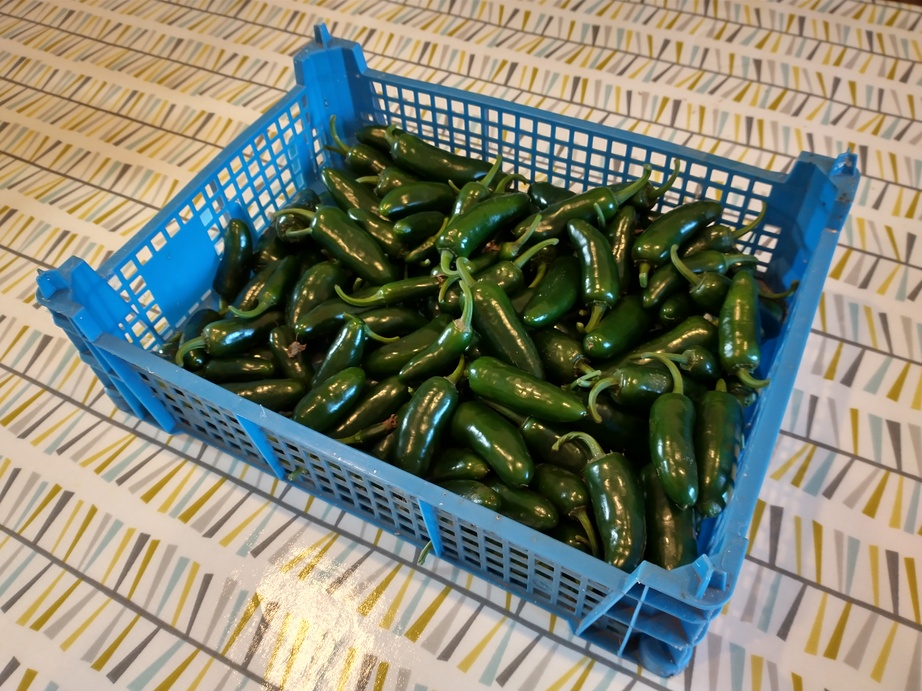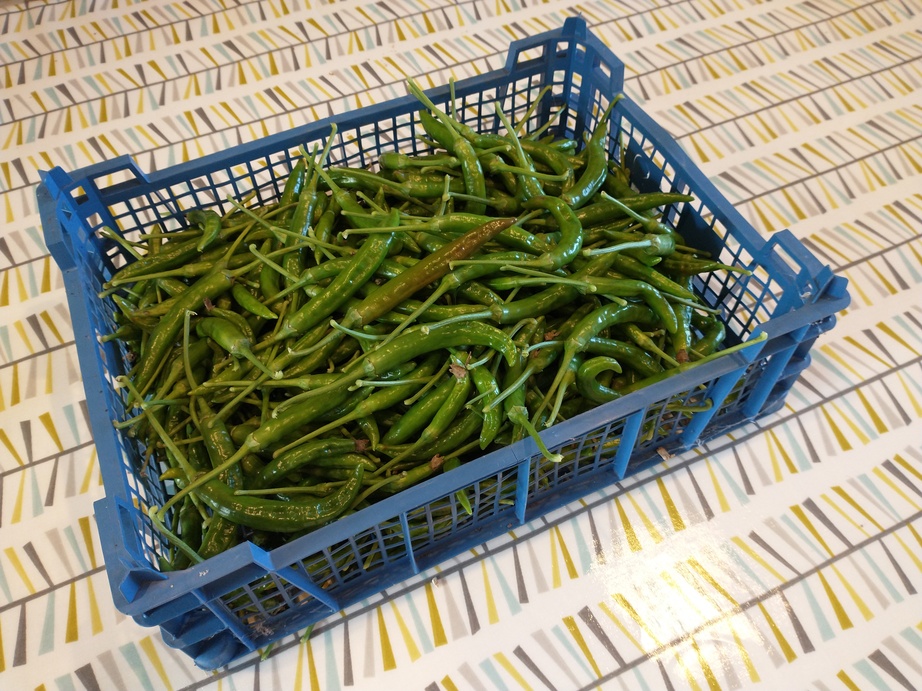 After a few false starts it does finally feel as though autumn is actually happening. Leaves are beginning to fall and at least some trees are starting to turn yellow though the landscape is still mostly green. I would not be at all surprised if we get to December and there are still trees that haven't shed their leaves. Things really do feel completely topsy-turvy this year. Bearing in mind that November starts on Monday, the chile plants that I picked today are still flowering heavily. The runner bean plants that I still have to harvest the beans from (like those above) are still mostly leafy and green. Yet nothing actually seems to be really growing. I have coriander that germinated weeks ago and has basically stalled at about 30mm tall. It's as if many plants have entered some sort of state of suspended animation over the last six weeks.
Anyhow, tomorrow I hope to plant out the seedling lettuces and mustards that I have in the greenhouse in place of the polytunnel tomatoes. After that I think it's all planning for next year. Strange that despite having almost no work for the last eleven months, this last year seems to have flown by.