"Looks like we're gonna need another compost heap!"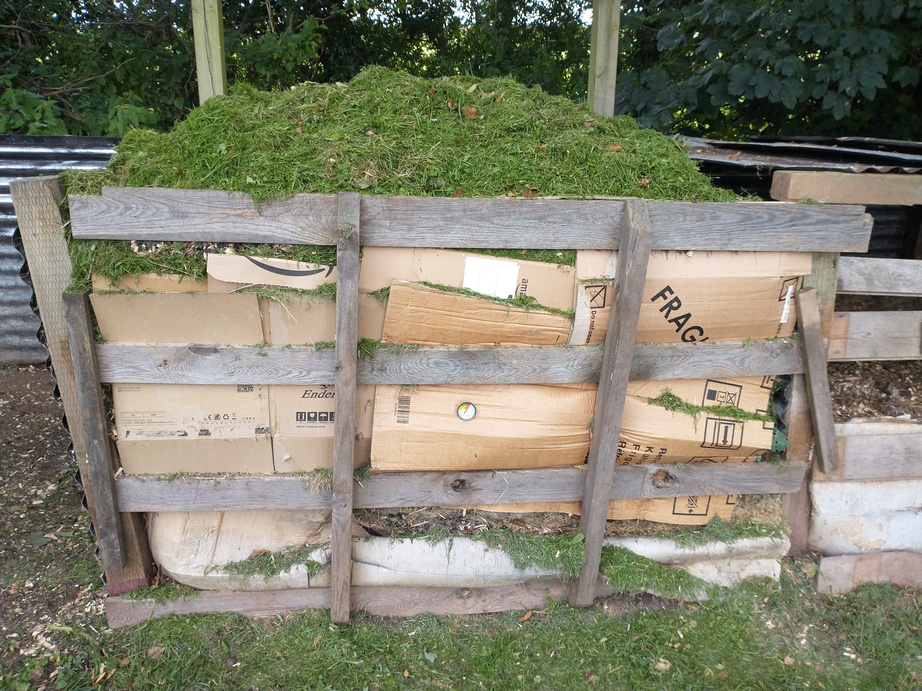 Hopefully it will sink down over the next few days, but actually given the volume of material that's now going into these, I think starting up a third is pretty much inevitable. Come October we'll hopefully be pressing apples and there's plenty of waste from that. The chickens can't eat all of it. The thermometer in the centre is well below what's been added in the last week. It's still very warm in there.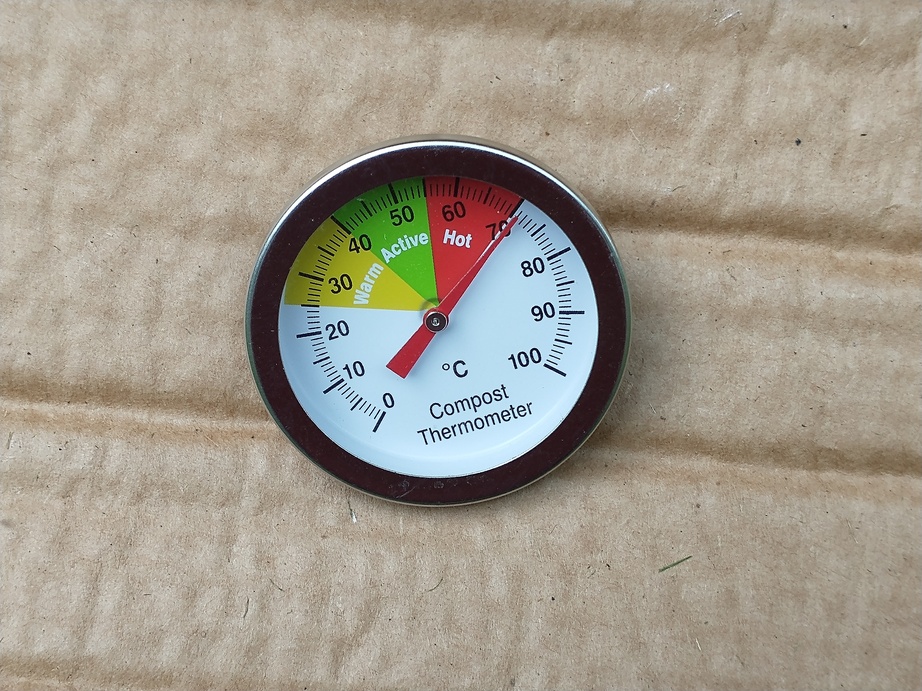 I'm guessing that if it's too hot then it's pretty much a self-correcting problem — the thermophiles doing the initial breakdown will presumably produce lots of heat, right up to the point where it gets too hot for them to survive, at which point the amount of heat generated drops off as they die out. Once it's sufficiently cool then more will migrate in from the cooler areas of the heap and it all kind of balances out. I guess 😀
We've been eating tomatoes from the polytunnel on an "as needed" basis so far, but today I took the first major harvest of the larger varieties. These will get turned into sauce for pizza or pasta.