Nothing doing in the garden on Saturday because the weather was utterly miserable — rain and thunder almost all day. I went to the beer shack and made a batch of beer instead.
Sunday was lovely by comparison, particularly as I am as excited as a schoolboy since discovering this: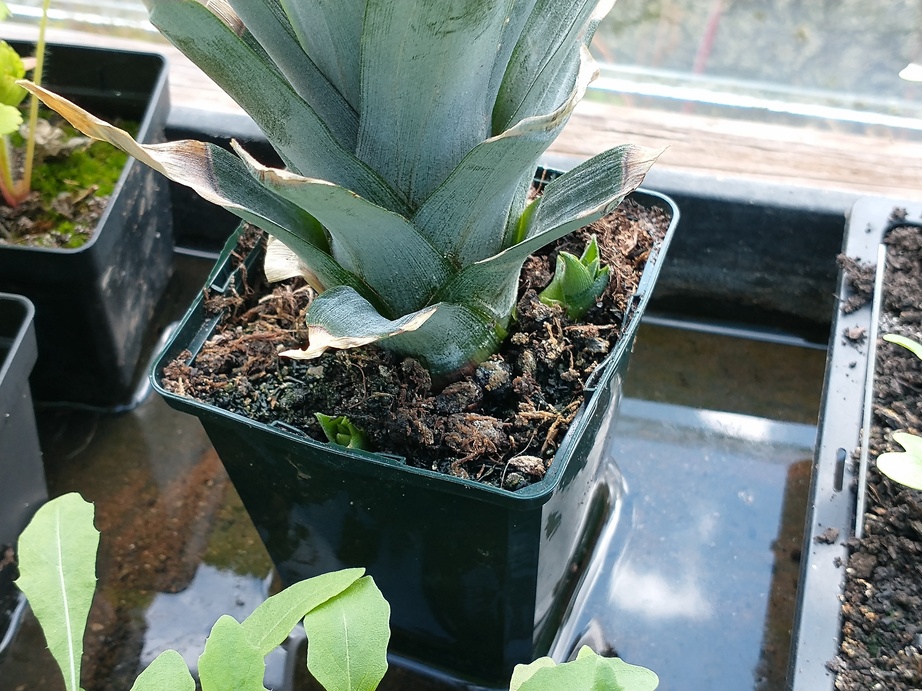 That's the first pineapple top we've had that produced roots when it was sitting in water, quite a while back now — we started trying to get one to root in April. I potted it up and it's been in the greenhouse ever since. There's no sign of life from the main plant, but presumably it must be reasonably happy to have produced the two little side shoots. I'm not sure what to do with it now. I'm thinking perhaps it should come into the house for the winter as soon as the weather shows signs of cooling down.