Planted out my first sowing of radishes today, sown on 20th February and re-sown two days later after birds raided them (four seeds per cell multisowings):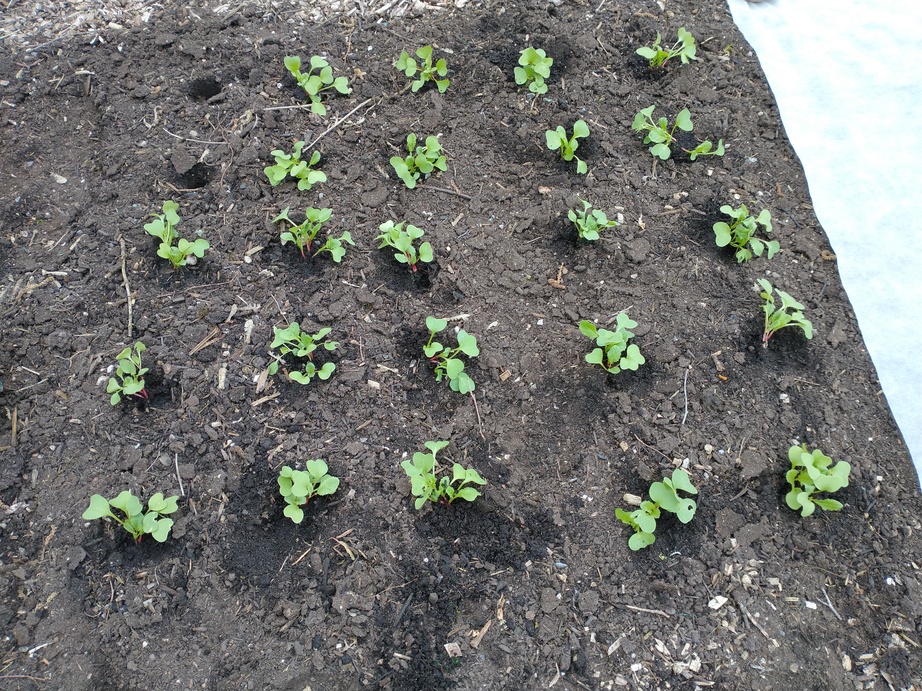 And then covered them with fleece to keep the worst of the cold off for the next few weeks.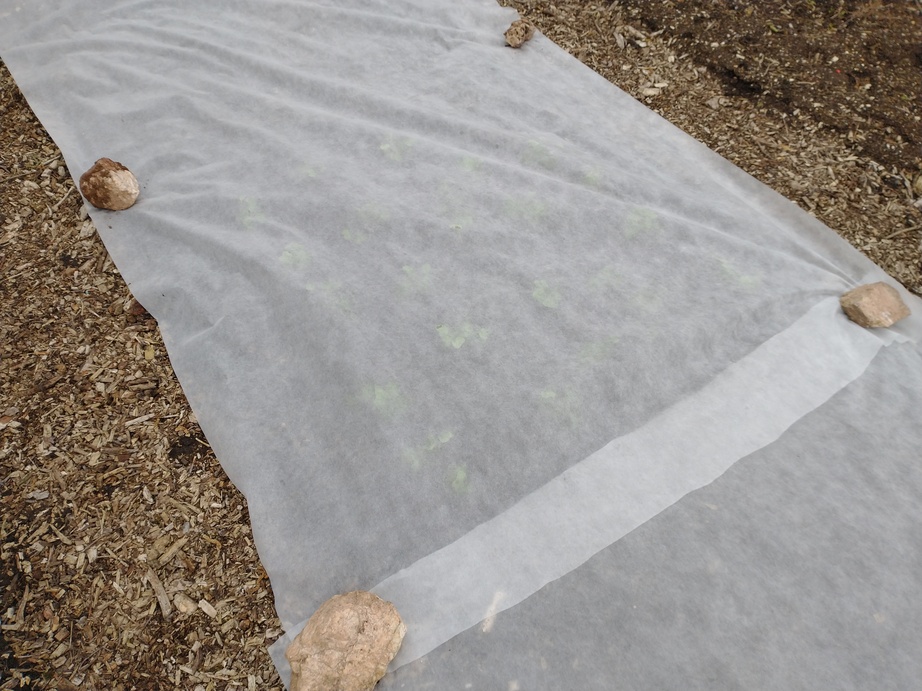 These are actually planted where I plan my last rows of carrots to go, but that won't happen until the end of May and I fully expect enough of the radishes to be gone by then to leave space. I wasn't sure of spacing, so I've guessed that a 8″/20cm grid should be ok.
I'm also coming to the conclusion that the size of cell in the module trays I'm using is too large. I think perhaps 3.5cm square cells would work better than the 4.5cm cells I'm currently using, so in future I'll switch to those. Of course either still have the problem that it's awkward to get the plants out without damaging the plastic in the first place. That's a problem I still have to solve.