This weekend I spent a morning collecting apples with my son, to press for apple juice. Last year we finished with sixteen gallons of juice, but I'm hoping for a little more this year. Hopefully we can get them pressed before the end of the month, bottle the juice and pasteurise them. At the moment they're all in the beer shack in an attempt to keep them away from the wasps and hornets.
Looking back at my records last year we managed to collect ten sacks of apples, but partly thanks to having bought a tripod ladder that allows us to reach higher up in the trees this year we have sixteen sacks (plus another my son has sneaked off with to his "secret apple stash" for eating). I've not weighed them though I'll endeavour to arrange some method of doing so, but I'd hope we have in the region of 250kg to 300kg of apples and perhaps might gets as much as twenty-five gallons of juice.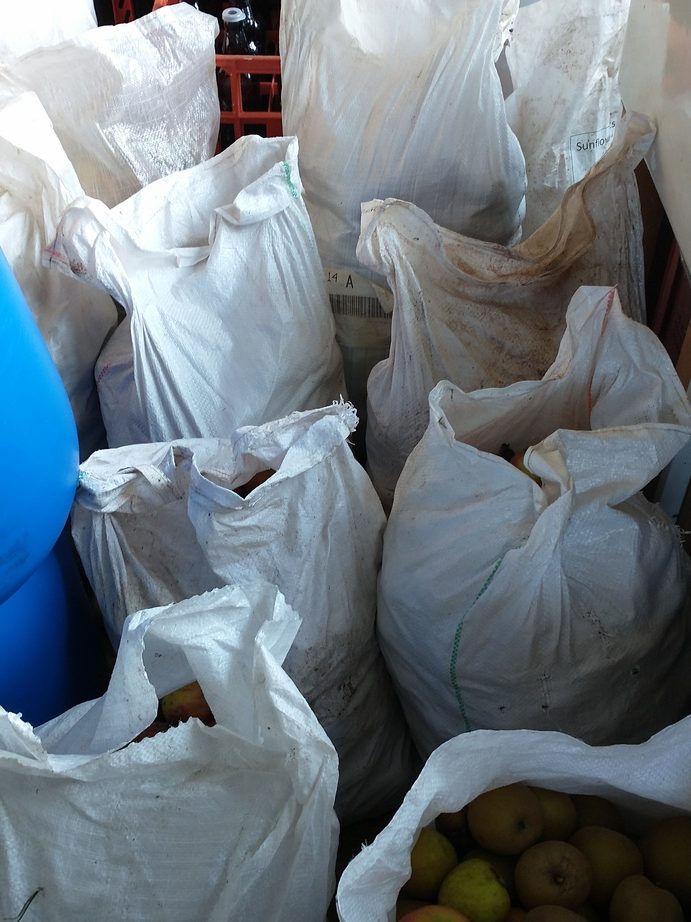 We also have cider apples to harvest, but those can possibly wait a little longer and there are plenty of crab apples for making crab apple jelly too.