It's been a slow four weeks since my last post, mostly because of the virus that my daughter kindly shared with me. It has left both of us feeling quite exhausted.
However, I have managed to make a little progress on the observatory.
Firstly, I finished painting the roof frame, dodging the rain as I went. This took considerably longer than I'd hoped because the weather wouldn't play ball.
The next step was to get the OSB fixed down to form the sloping sides of the roof. For this I intended to use some Tek screws, which are designed to be self-drilling and self-tapping in steel. I thought I'd best try one out before getting up on the roof with an 8×4 sheet of OSB, so here it is. No drilling, no tapping, just hold the screw in place and let it do the work: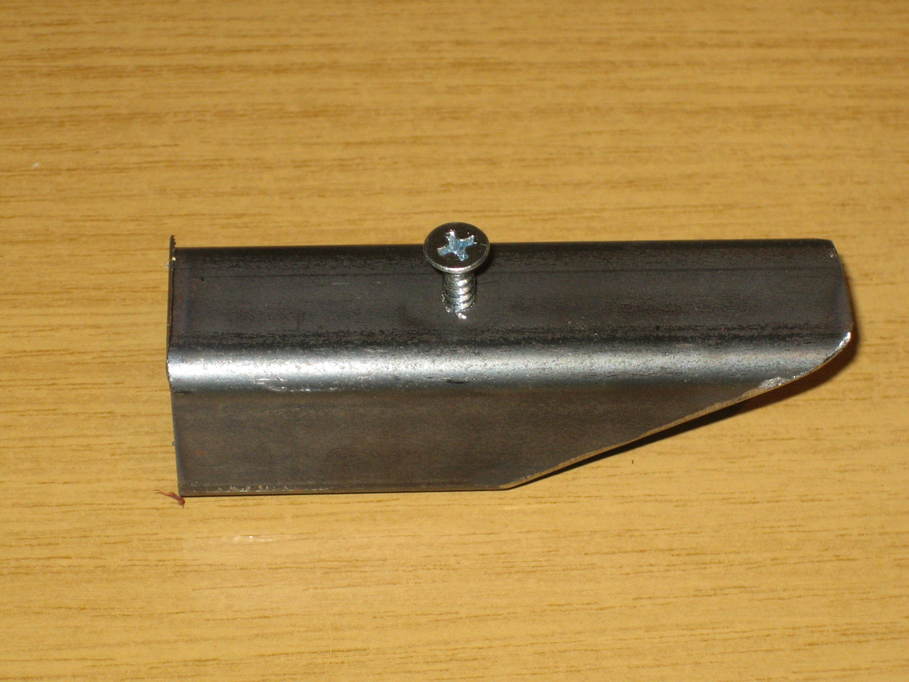 Getting the boards up on the roof was a bit time-consuming and took the better part of two weekends because I was having to dodge the weather again (and daylight hours are very short right now), but overall they went on easily enough. I did have a few screws that didn't want to go through the steel, but in the main they did a pretty good job, though I reckon if I'd used two drill/drivers, one with a drill bit and one with the screwdriver bit, I could have used screws that were just self-tapping. I did discover that my new OSB boards were actually 2400mm x 1200mm whereas the left-over ones I had from the beer shack were 2440mm x 1220mm. A little unexpected, but fortunately it didn't spoil anything. Here's roof with the OSB all in place: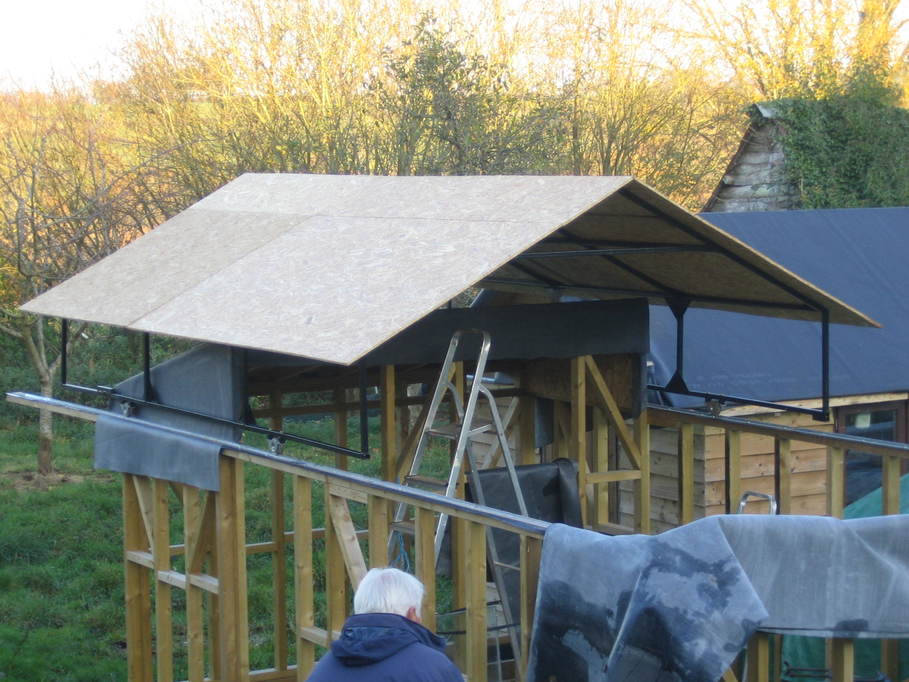 Having got that far, the last job of "roofing fortnight" was to get the EPDM in place. Temperatures are sufficiently low (and the weather sufficiently wet) that gluing it down isn't really possible at the moment so I decided just to get it into place and wait for a convenient time to do the gluing. Lifting 30kg of EPDM up onto the roof was quite tricky in my fragile state, but I eventually managed it by folding the sheet so it would fall down each side of the roof from the ridge and then lifting it, followed by myself, up onto the roof of the warm room after which it was only a short lift to get it onto the ridge and pulled into place, temporarily clamped down at the edges.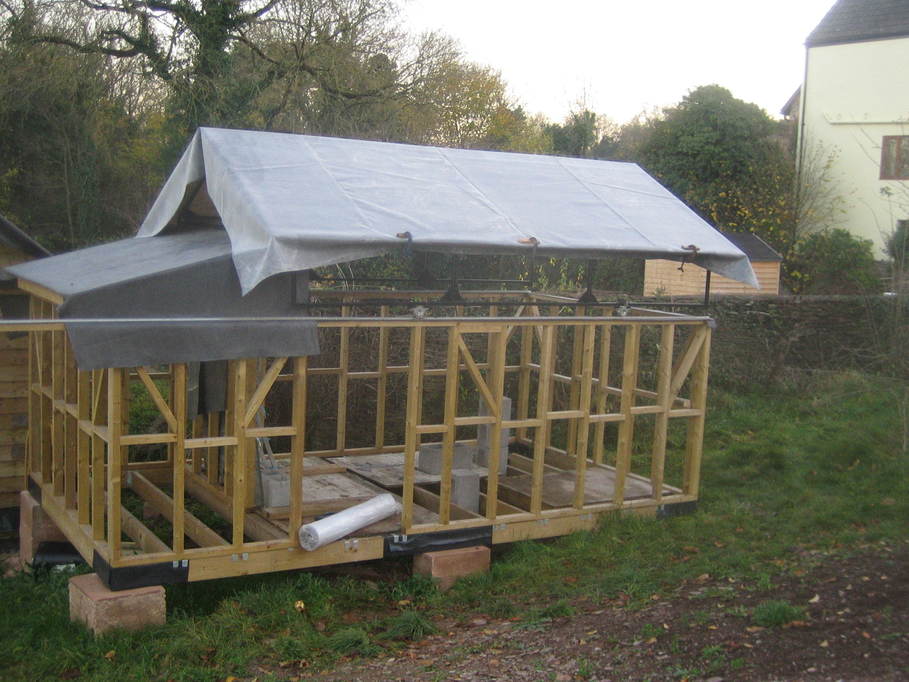 Light was fading fast at this point, but I even managed to get in a bit of astrophotography as I cleared up 🙂