Or perhaps not, given today's weather, but the weather is presumably what is responsible for the behaviour of this particular leek that I noticed in the veggie plot yesterday and photographed today after a snow shower with the biggest snowflakes I have ever seen.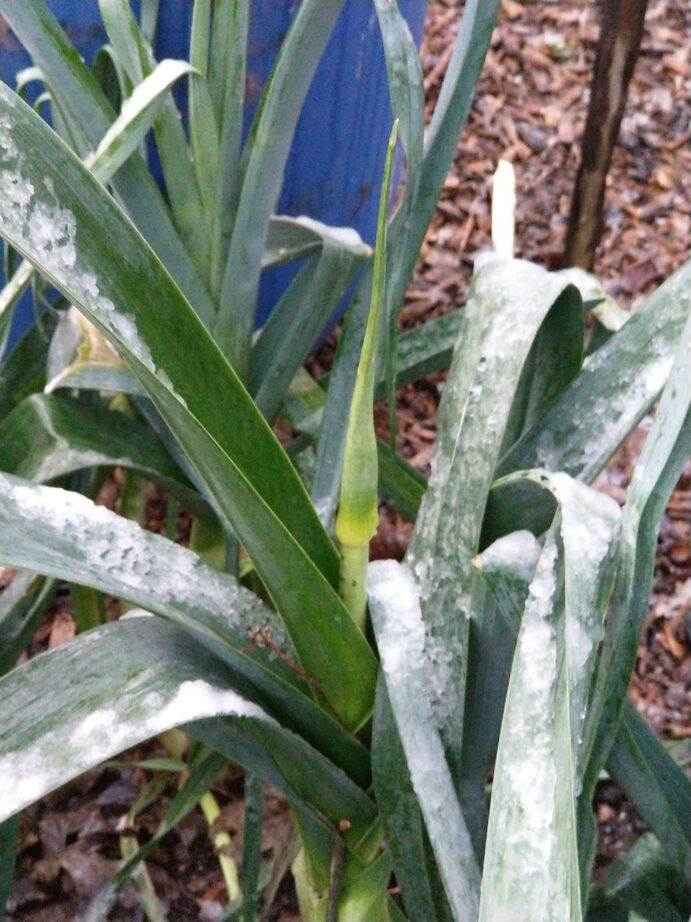 Given the purple sprouting broccoli that has been flowering for over a month and lettuces that are trying to flower I guess I shouldn't really be surprised, but it is another indication of how messed up some of the plant world has become this year.
I had my attention drawn earlier in the week to the BSBI New Year Plant Hunt, which records the number of different native or naturalised plant species found to be flowering over the first few days of the year. Historically apparently only twenty to thirty species would normally be expected to be in flower, but last year the total reached 714 (an increase from 627 in 2019 and 615 in 2020) and this year the provisional result is 897! I have no idea what this means for the future of planning winter vegetable production, but I don't imagine it's going to make it any easier.