My sloes have been sitting in the freezer for a fair while waiting for me to get around to doing something with them. I finally got to it.
After purchasing such a number of bottles of vodka that it's embarrassing to be seen putting them in the recycling at the same time, I've gone for the following proportions of ingredients, in wonderfully mixed imperial and metric units:
3 litres vodka
3lbs sloes
12 oz granulated sugar
All put into a demijohn and shaken up on a regular basis. I'll keep on giving the mixture a shake until all the sugar has dissolved and then leave it for a few months. In fact I had sufficient sloes and vodka for two demijohns so it seemed a shame not to use them: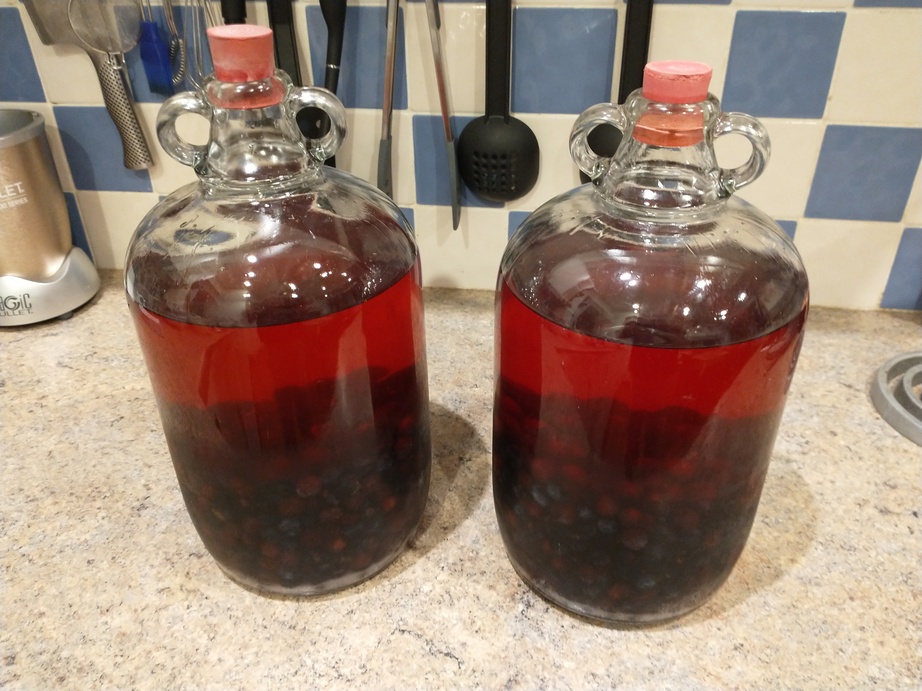 In fact, I have a little vodka and about 2lbs of sloes left over, so I might try making some sloe cordial and perhaps a different fruit vodka depending on what I can find in the freezer.