Whilst my plans were for today to be a sowing seeds day, as it happens it turned into a bit of a compost-making day.
The hedges around part of our orchard were once traditional west country "earth bank" hedges, but over the years they have mostly succumbed to invasion by sycamore, which has now got so big that the lower branches are encroaching on the fruit trees (and in fact really get in the way when I'm trying to mow the orchard). To day I decided they absolutely had to be pruned back, so this morning I got out the chainsaw onna stick and gave them a fairly serious trim. Then I got out the new chipper and spent the afternoon feeding the prunings into it. I had to leave a few branches that were too contorted to fit in the chute (I'll get to those with the normal chainsaw in the next couple of days to make them fit), but I had enough chipped wood to fill four and a half dumpy bags and to mix fair bit into the compost bins with the grass clippings from some mowing my father-in-law did today. Some of what I kept back will be used on the paths in the veggie plot.
But that wasn't the end of it. It's a moveable feast, but traditional amongst those who have received their GCSE results: the destruction of all the notes and paperwork no longer needed for subjects that will never be studied again.
I believe a bonfire is a common method, but we're not having any of that kind of wasteful behaviour here! My daughter got to work with the office shredder and generated several dustbin loads of shredded course notes which have also gone into the compost.
In fact, we finished filling the second bin: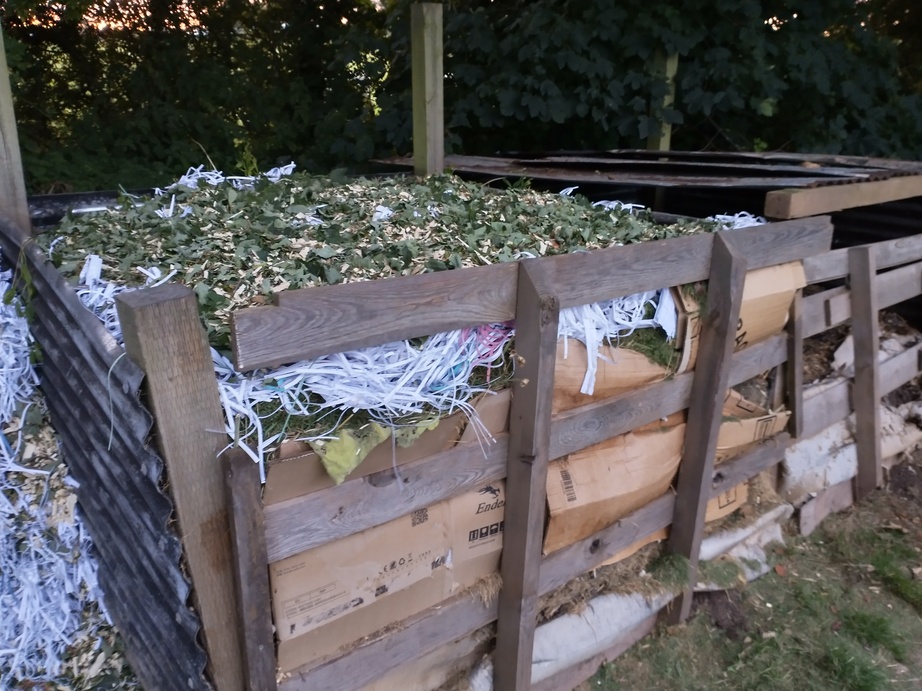 And started on the third: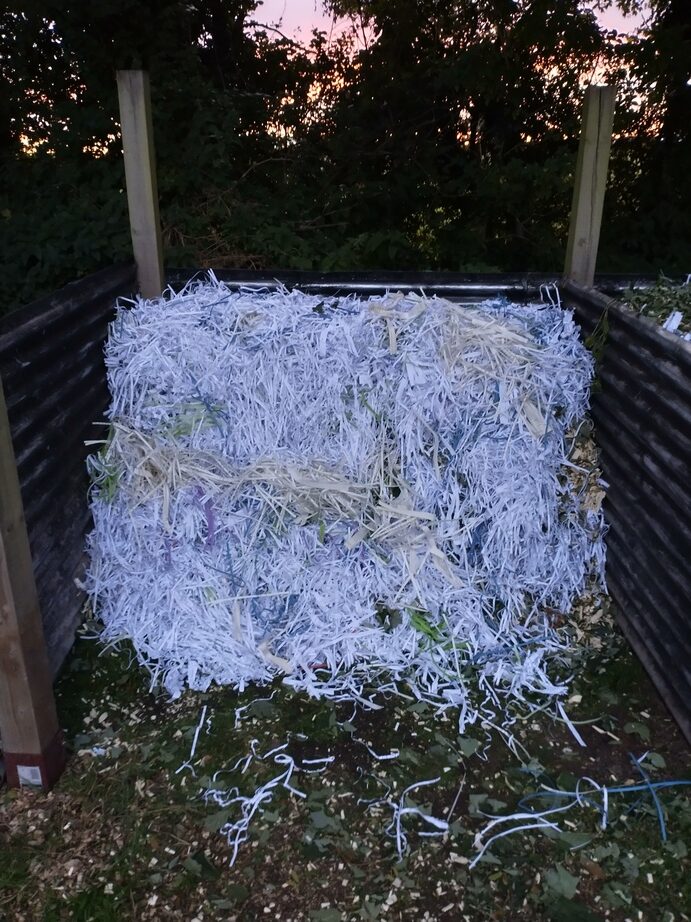 There'll be more grass to go in that one tomorrow, I think. Hopefully it's going to shrink down fairly quickly or we're going to need more space 🙂
In non compost-related news, I noticed these as I was shutting the chickens in for the night: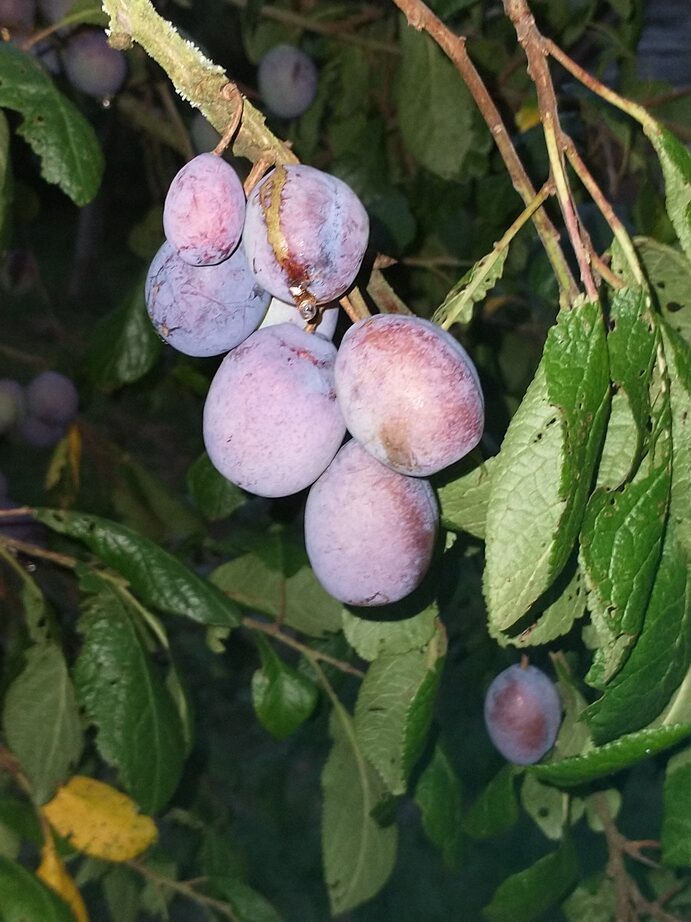 Not plums, but damsons. Still hard as bullets, but looking quite promising for a few weeks time I reckon.