Over the last few days I've cut back some overgrown sycamore branches that were getting in the way and fed the smaller stuff into the shredder, the intention being to mix it with grass clippings as I'm running a bit short of other stuff to cut them with.
Today a fair part of the grass got mowed so I've been doing just that. Out of interest I decided to measure the temperatures of both heaps I have at the moment — the one that was started at the beginning of last winter, and the current one that has probably only been going perhaps six weeks. The first has reached half of its maximum volume and is still doing quite nicely inside.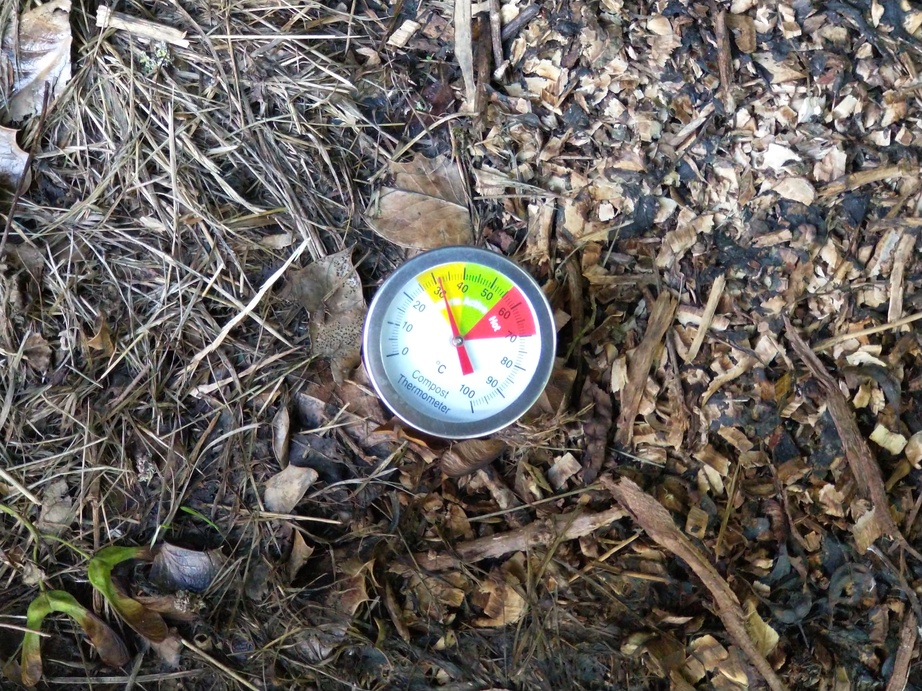 32C doesn't seem bad to me considering that it has been open to the elements since it was started.
The current heap as a little warmer.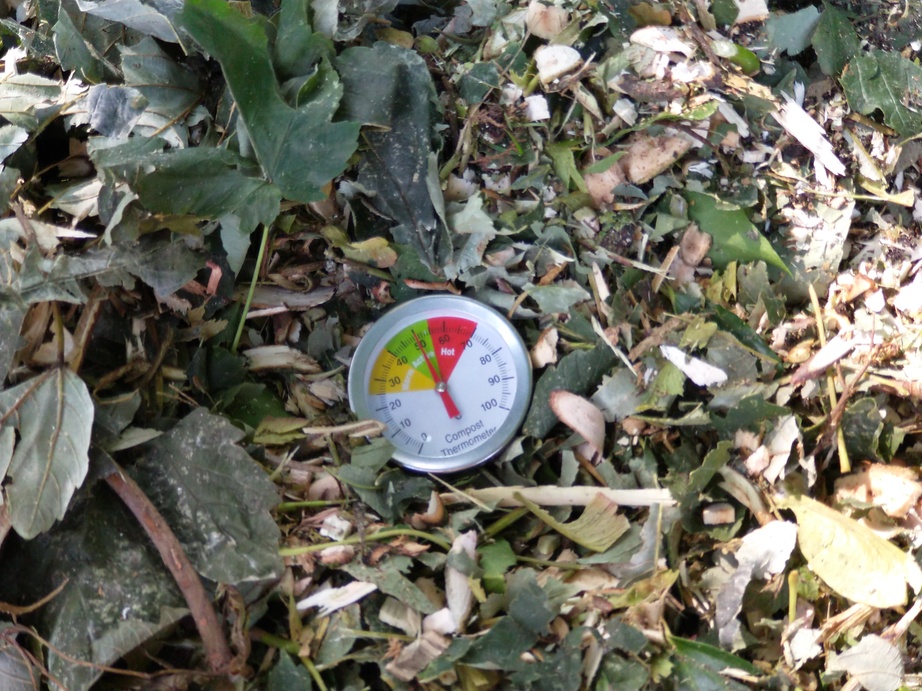 50C now, but we'll see how it looks tomorrow when all the stuff I've just put on it gets going. And a fair bit there was. In fact my four 6'x4′ trailer loads of sycamore that were shredded has now been reduced to this.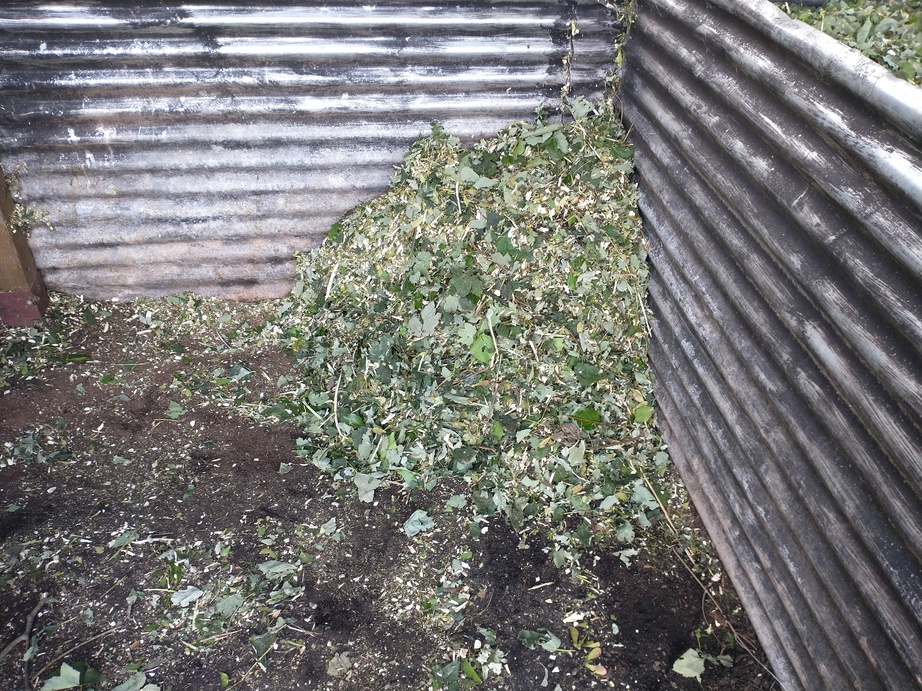 I'm going to need to find some more from somewhere. I have actually considered picking up some wood chip from the local sawmill and feeding it through our shredder which should chop it smaller.
Also today I started lifting the onions. I'm about halfway through so far.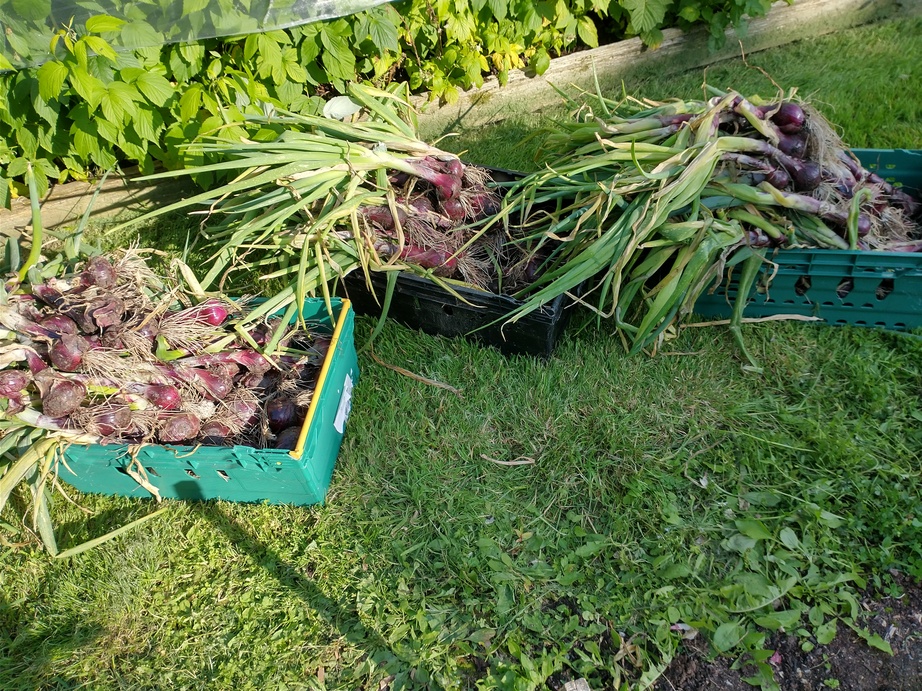 I'll try to get that all finished tomorrow.