It's not been the easiest of days out in the veg plot today, with frequent, often torrential, rain showers.
Overnight the slugs ate half a dozen of the calabrese and cabbages I planted out yesterday 🙁 I've replaced them and between them planted some radish that also needed to go out. I think this could be a bit of a negative side to using fleece so late in the year — it gives the slugs a warm, safe environment. Once the plants get established they should be fine, but for the first couple of weeks they're going to be at risk.
The broad beans are in flower despite not getting particularly tall yet, and I've seen bumble bees visiting. I'm pleased I put the strings up for support — the early raspberry canes we have next to the veg plot have been blown almost horizontal by the winds we've endured over the last few weeks.
Next to them is my first batch of peas which were today released them from their fleecy prison to face the world on their own. They're looking quite healthy.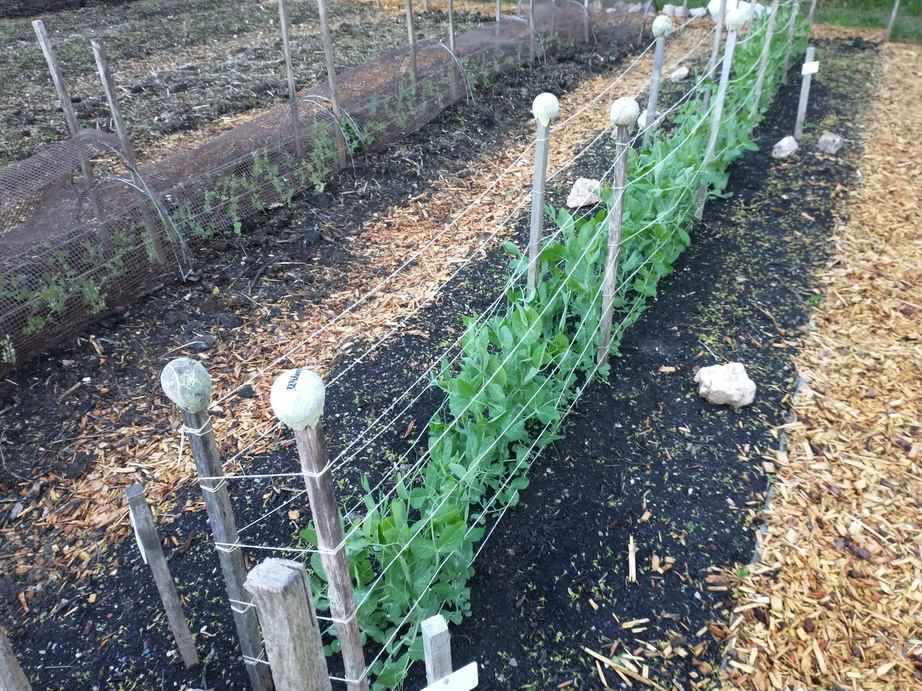 In the next bed along I transplanted my second batch of peas, covered with some mesh to stop the marauding partridge family from destroying them before they get established.
I took the fleece off the first sowing of calabrese (and some radishes), replacing it with mesh over some hoops, to keep off whitefly and butterflies, though to be fair there don't seem to be an awful lot of insects about right now.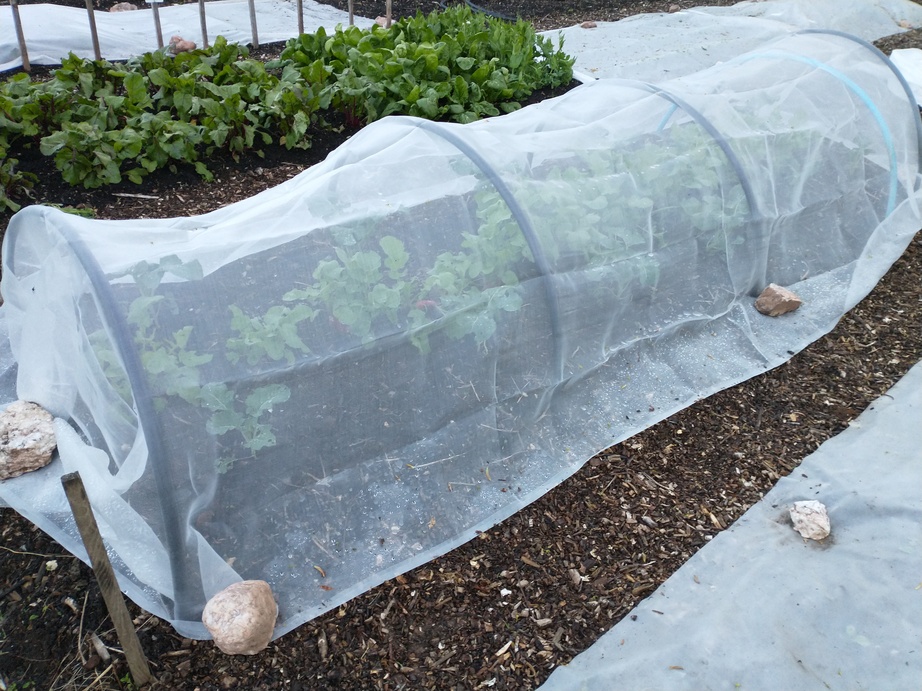 Behind them I also took the fleece off my first sowing of beetroot, spinach and, at the far end, peas for shoots. The beetroot are just a little bit smaller than ping pong balls at the moment.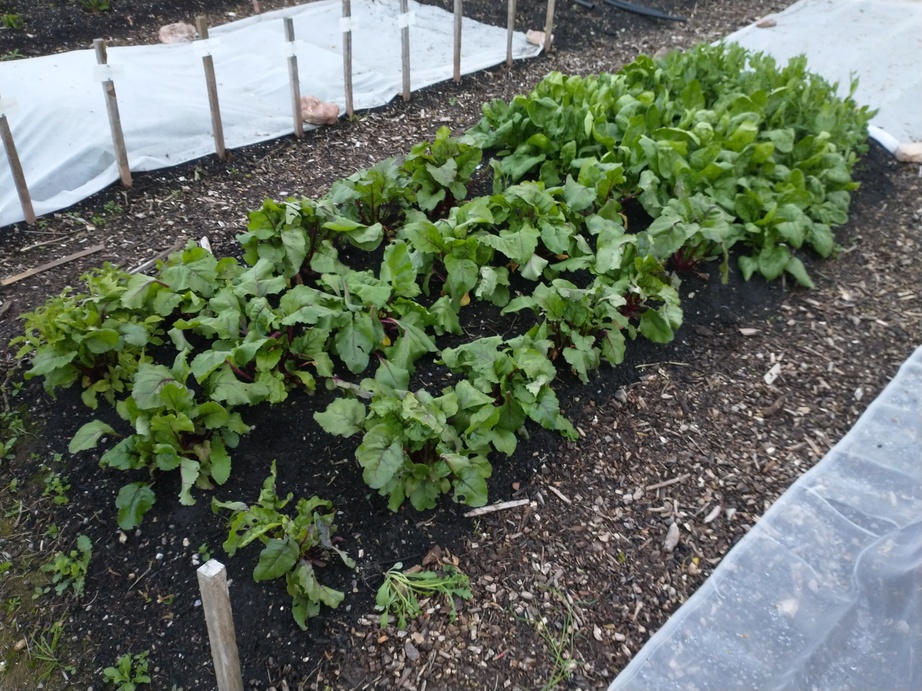 Need to do a bit of weeding there 🙂
In the polytunnel I found more freeloaders after a meal.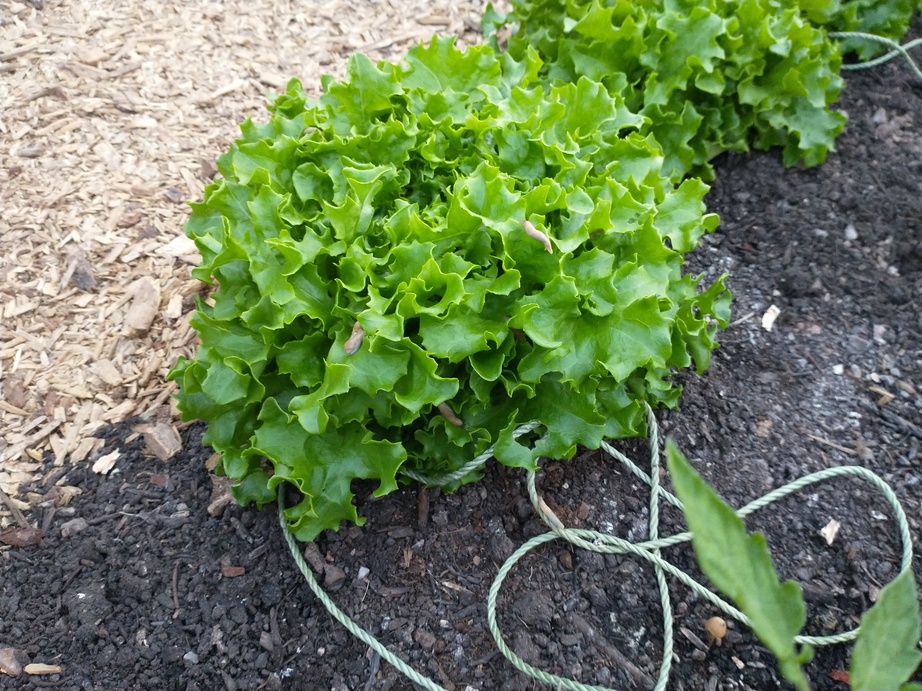 I caught five slugs on that one lettuce! There were another four sliming up the polytunnel sides and all were evicted to a pyrocanthus hedge where they can do less harm.
Elsewhere in the polytunnel, the garlic is doing really well, getting on for about two and a half feet tall now, and probably overtaking the outdoor plants.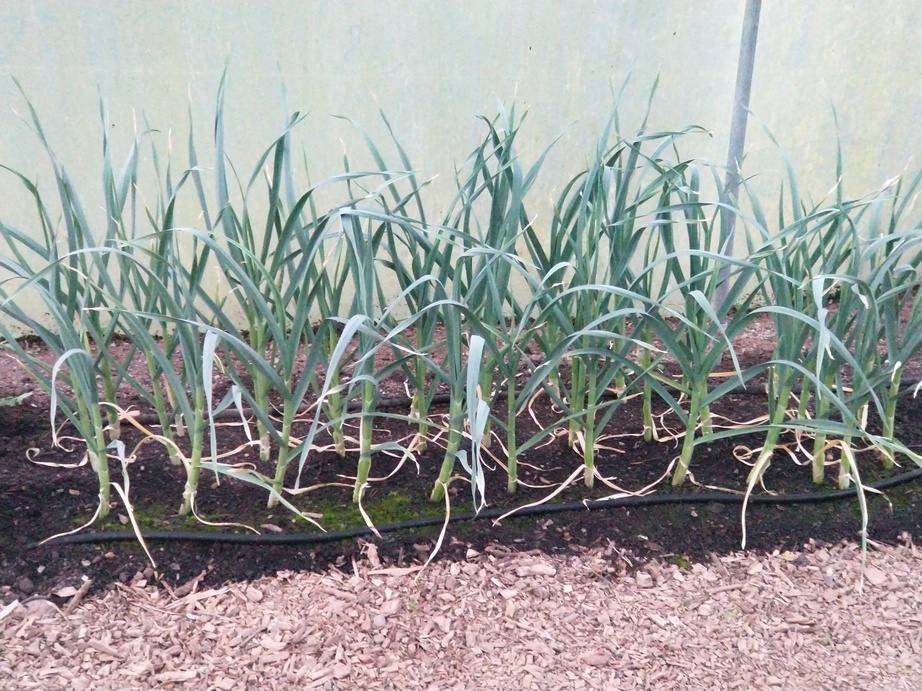 The dill and coriander (I removed the plants that were just heading straight to seed) are also doing very nicely, and in fact we had some in a salad this evening.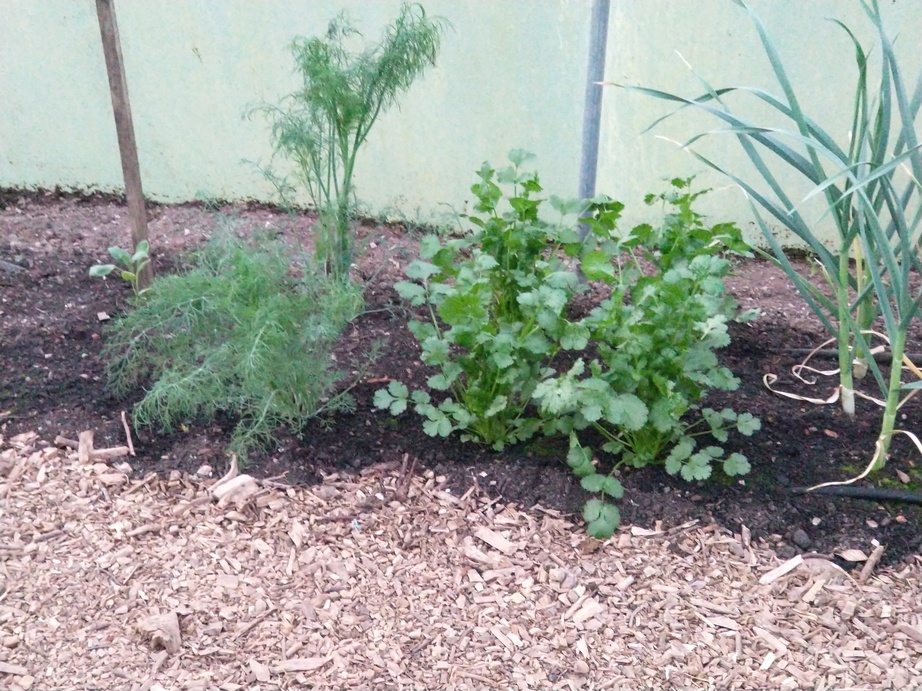 The peas I sowed to pick for shoots have run riot and in fact are flowering now, so I'm not sure how much longer they'll be useful. They'll have to go once the peppers are ready to plant out anyhow.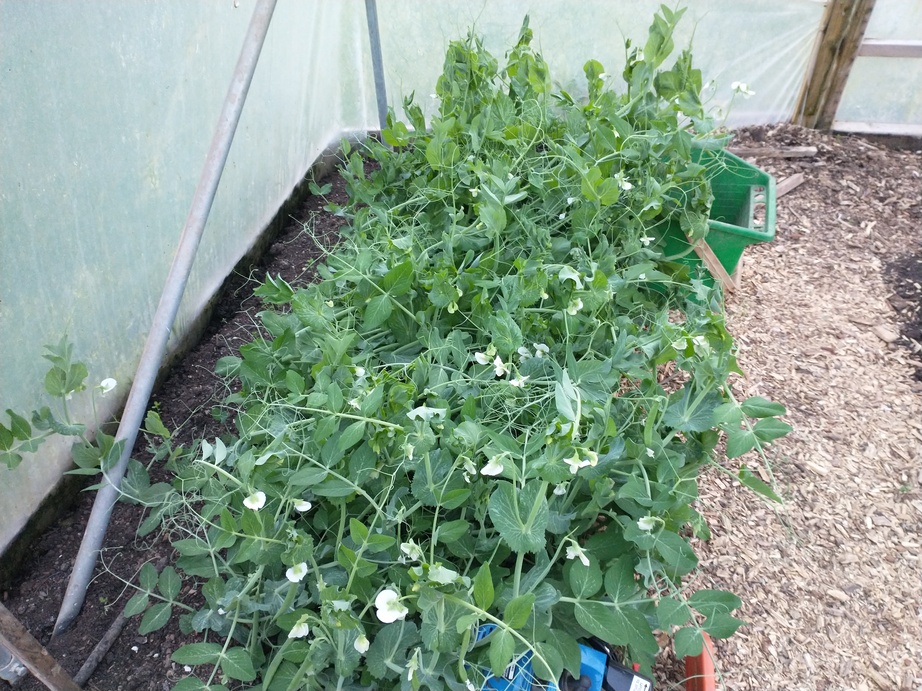 There's still plenty to be done tomorrow if the weather allows though. I have seedlings of sweet corn, more peas for shoots, squashes, sprouts, nasturtiums, cornflowers, calendula and coriander that really all need to be outside, and some weeding to be done. I also want to thin the carrots and put mesh over them (they're still under fleece) to keep out root fly. In the greenhouse there's purple sprouting broccoli to be sown, though I'm slightly tempted to delay that a week or two. Some of the brassicas will be going in the ground currently occupied by the broad beans, onions and early potatoes, but the way things are going the latter two particularly could be quite late this year.