It being Easter weekend I felt that I should follow John and Yoko's advice and give peas a chance. So yesterday afternoon I collected up all of my germinated pea plants, some giant matchsticks (or wooden stakes with worn out tennis balls over the ends) and jute string (because when the peas are done I can just cut it free and put it on the compost with all the plants — no need to separate it out). It took a while to get everything done, but now, in this little corner of West Somerset at least, we have peas on earth.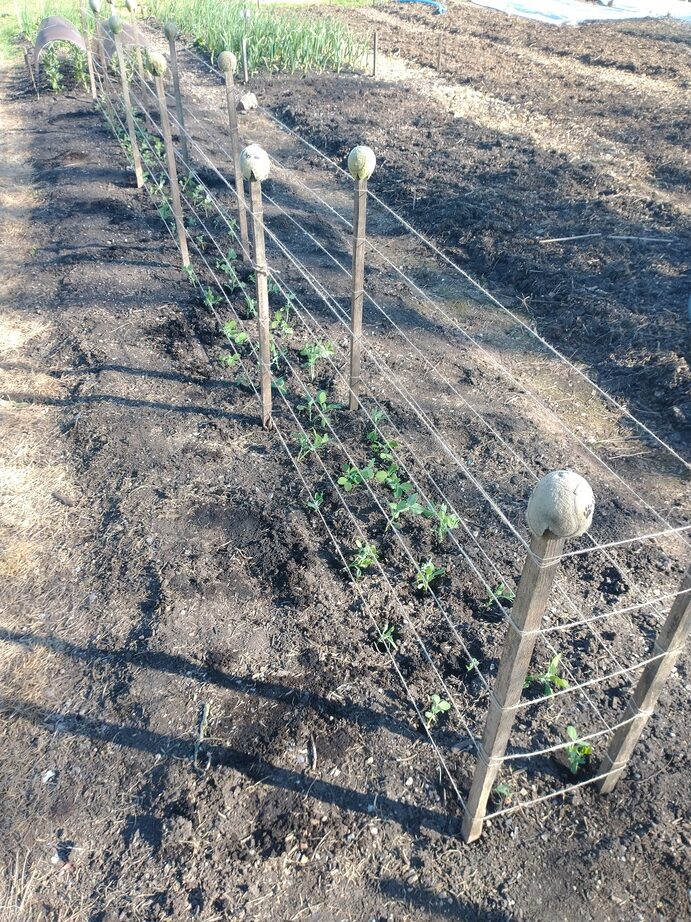 Last year I grew them with only a single set of strings and they struggled a bit to find their way up, perhaps because it can be quite breezy at times, so I'm hoping that with strings either side they'll get the idea a bit more easily. I've also reduced the spacing between the strings a little.
Unfortunately we're forecast a very chilly week next week with temperatures dropping below freezing overnight, so I've also smothered them with fleece to give a bit of protection. The, err, peas de (frost) resistance, as it were.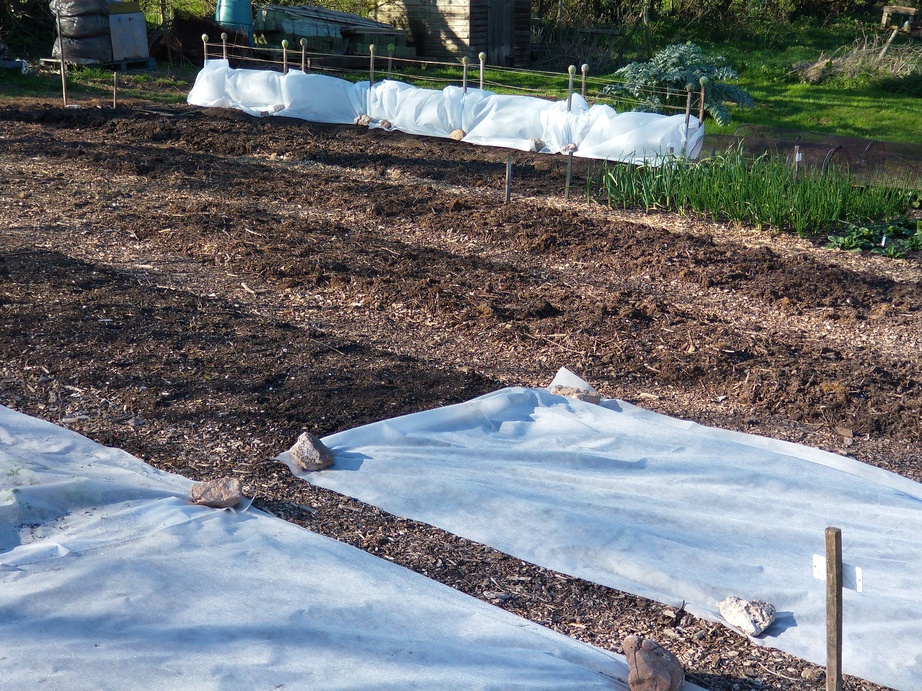 I also planted out some peas germinated from seed left over from last year under the fleece in the foreground, but they're just for shoots to eat in salads so they can trail on the ground.
Once the fleece comes off (hopefully by the end of the month) I'll still need some sort of protection for all of them as the pair of partridge that raided the veg plot last year are still around and if I leave the plants uncovered I know they'll be straight in there, taking the peas.
I had various types of lettuces and some wild rocket ready to plant out, so I've put them down the edges of the centre bed in the polytunnel. There'll be a double row of tomatoes down this bed in the fullness of time, with some calendula in a single row right down the middle. The lettuces will get removed as we eat them and have more ready outside.