When I disposed of some of my greenhouse winter salads a short while ago, I cut the flower stalk off the salad rocket to see if the plants would produce any more leaves worth eating. Not only did they not do that, they also started growing more flower stalks from the existing leaf axils.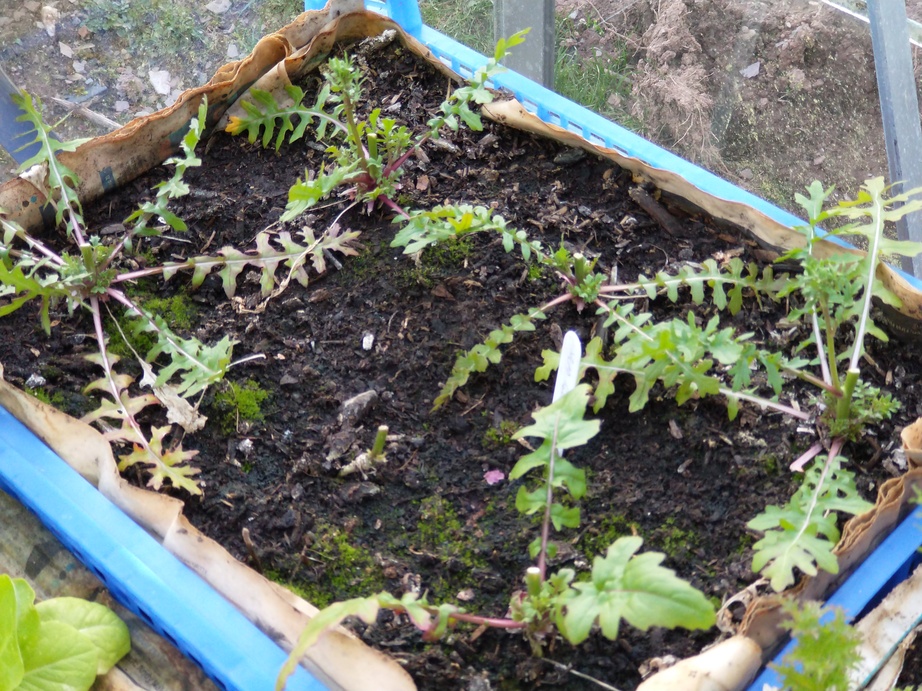 They have therefore taken a final trip to the compost bin, accompanied by the Pizzo mustards, which were also having a good try at flowering.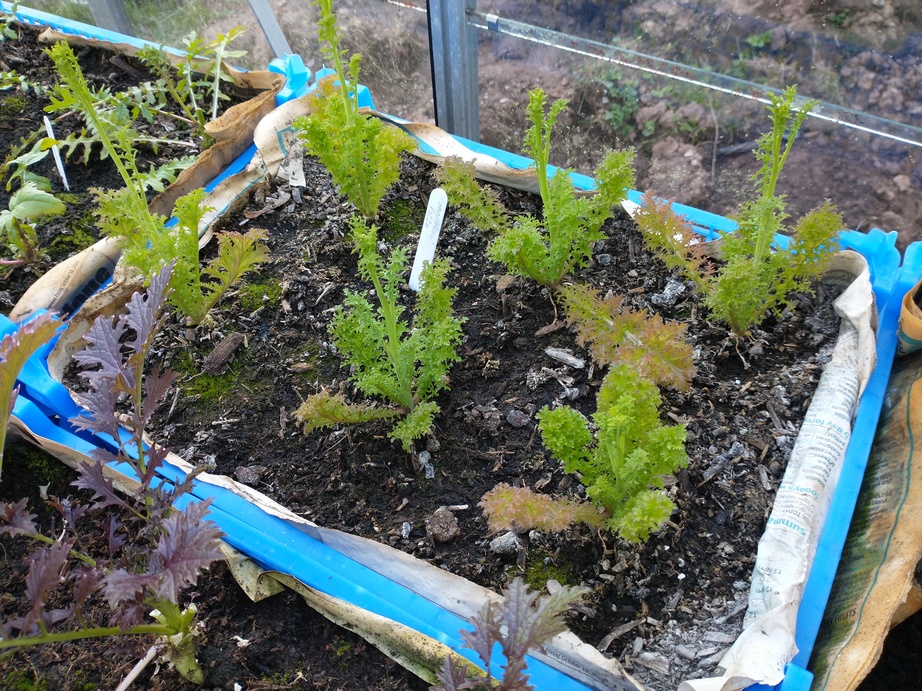 That leaves me with a few lettuces and the Green Streaks and Red Frills mustards. I'm thinking I might do one last pick of all of those when we next have salad and then move on to leaves from elsewhere in the plot. I'm getting to the point where I need more space in the greenhouse again, so I don't think they'll be a huge loss.