Photos of the veg plot from the middle of January. Not much is growing outside, but it's looking promising for the spring.
Onions and spring onions: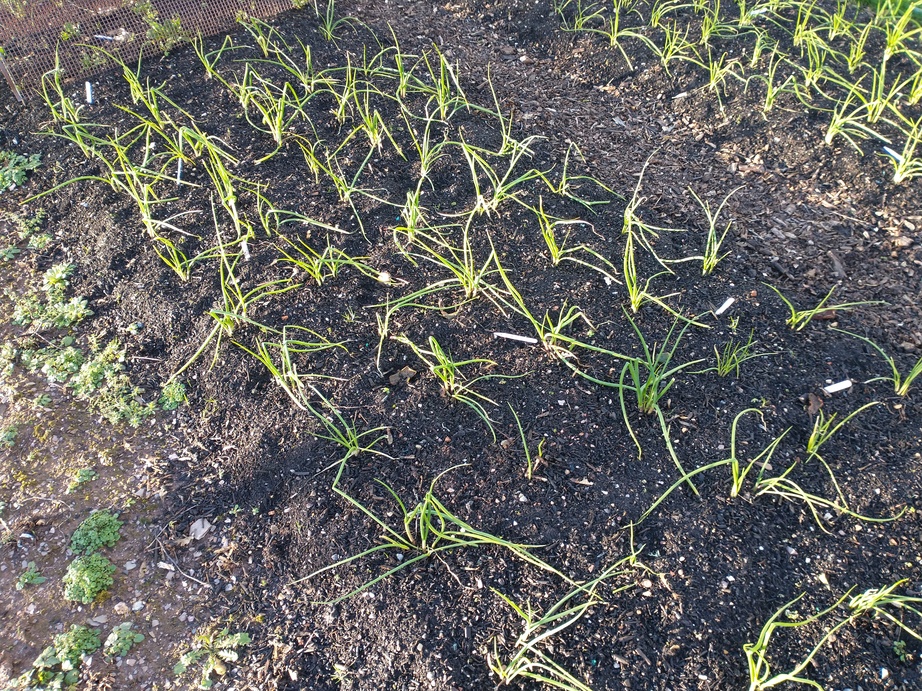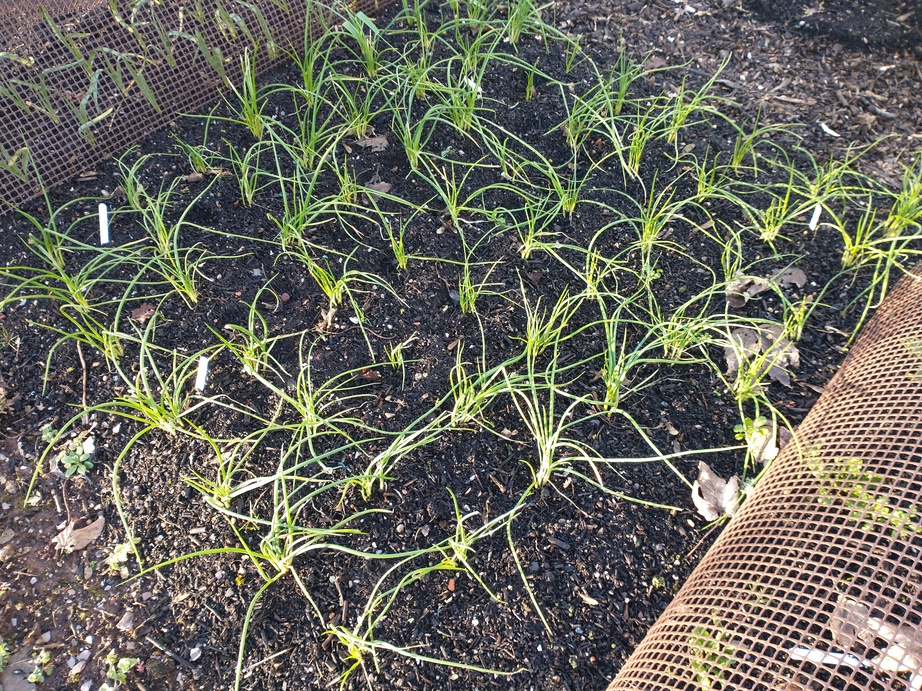 Outdoor garlic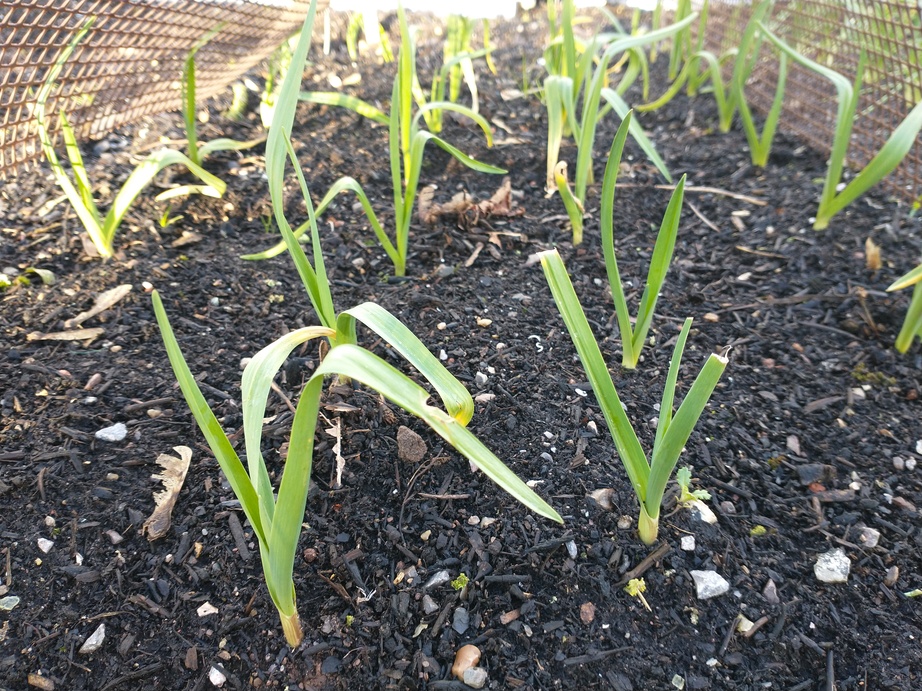 Corn salad/Lambs lettuce (shortly to be picked for a salad)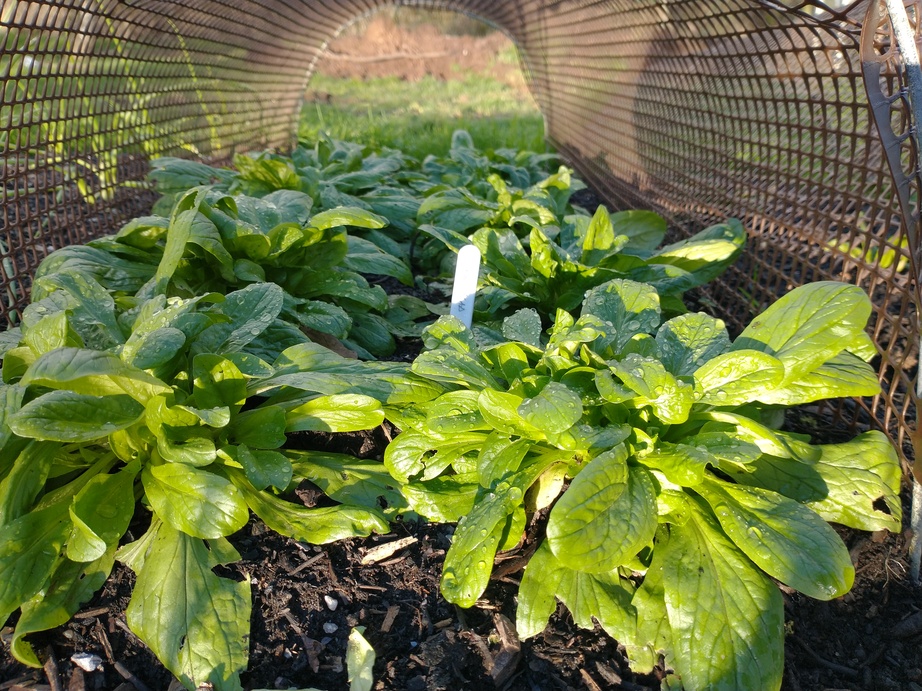 In the polytunnel the garlic is coming on in leaps and bounds. A few days before Christmas the first clove to produce a shoot had just broken the surface of the compost. A month later and every single one is out of the ground and the tallest are as much as 7cm (just under 3″) high. That seems an impressive amount of growth given the cold and lack of light over the last four or five weeks.