Whilst in the greenhouse today I noticed that one of the lettuces I've been growing for winter salads appears to be keeling over. I assume it has failed to cope with either the cold or lack of light, or both (top left).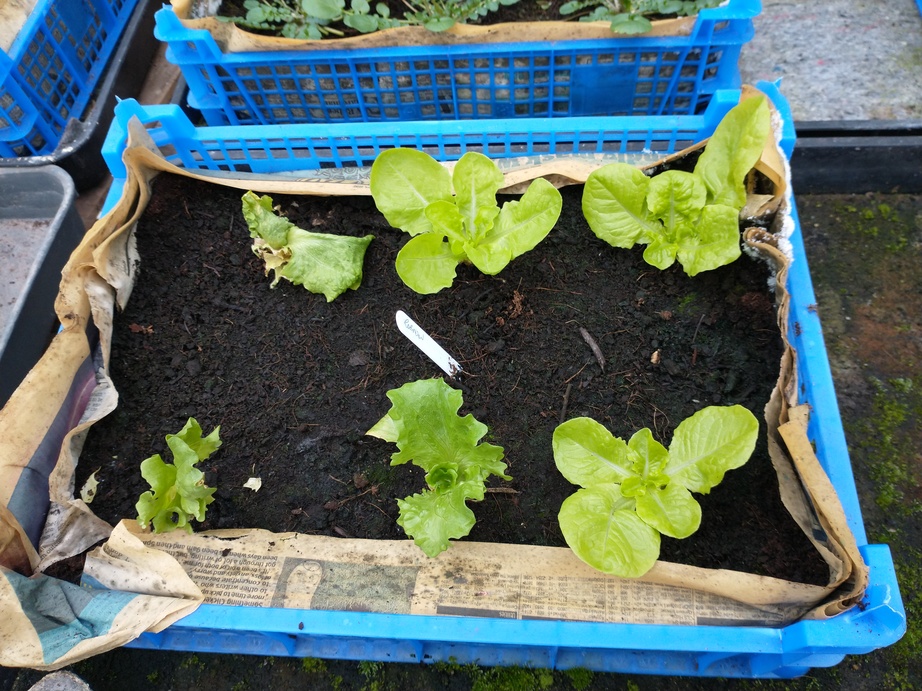 I'm not entirely surprised by this as I didn't exactly plan for trying to keep lettuces alive through the winter and just used whatever seed I had left over from the summer, so it's quite possible the varieties I have might be a bit borderline as temperatures drop (at least the daylight hours are getting longer now). It looks as though this tray unintentionally contains two different varieties, too. That wasn't expected. It's possible I guess that the seed or seedlings may have got mixed up somewhere along the line.
I started with twenty-four lettuce plants and I have some "backups" in the polytunnel so I'm not going to worry about it too much for now. Even if I lose the other two of the same variety I don't think it should have too great an effect on what we can eventually harvest. I'll need to keep an eye on things and make sure I know which variety it is however, so I can avoid planting the same again next autumn if required.