[12th September]
Perhaps this should really be my first proper "Veg plot 2021" post. I have all these plants growing in the greenhouse, many of which will need to go out into beds in the next few weeks.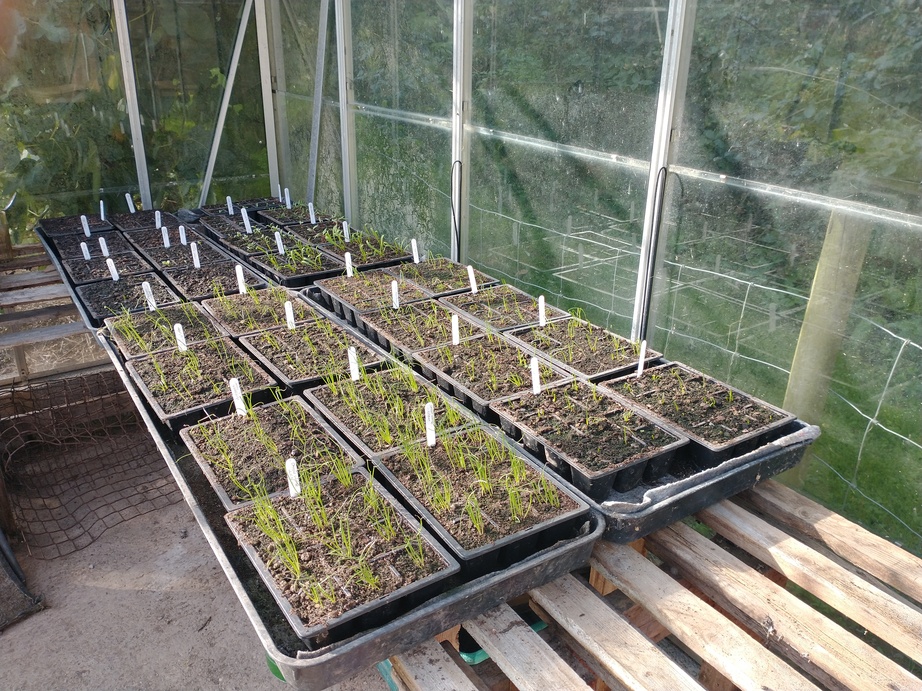 So today I thought I'd best get on with preparing the beds. Because I still have things in the ground I couldn't actually do a complete bed, but I have shifted some of the "green waste" compost that I bought earlier in the year and made up half of two beds where the potatoes were planted earlier in the year.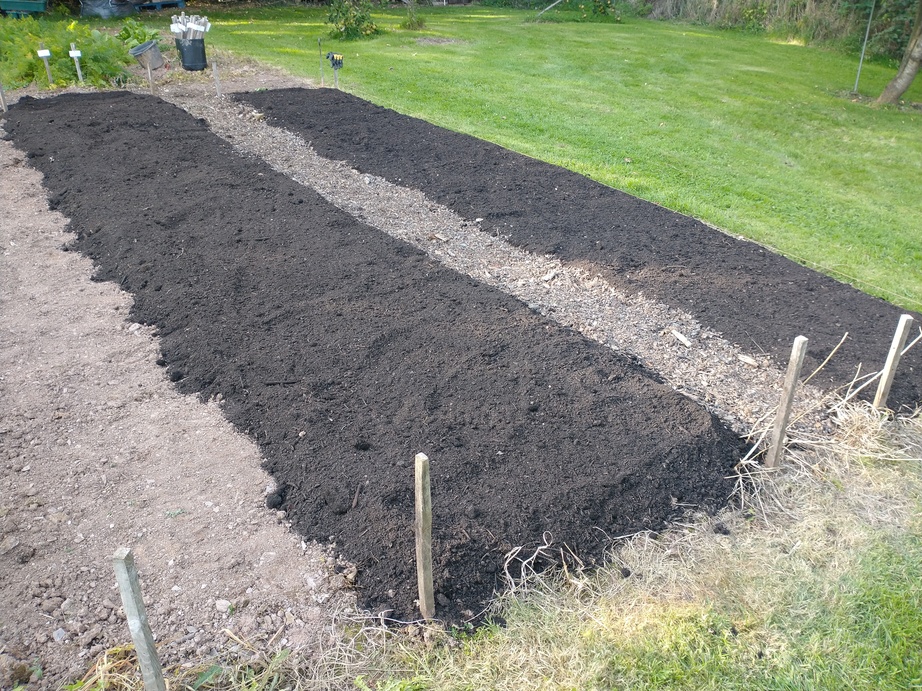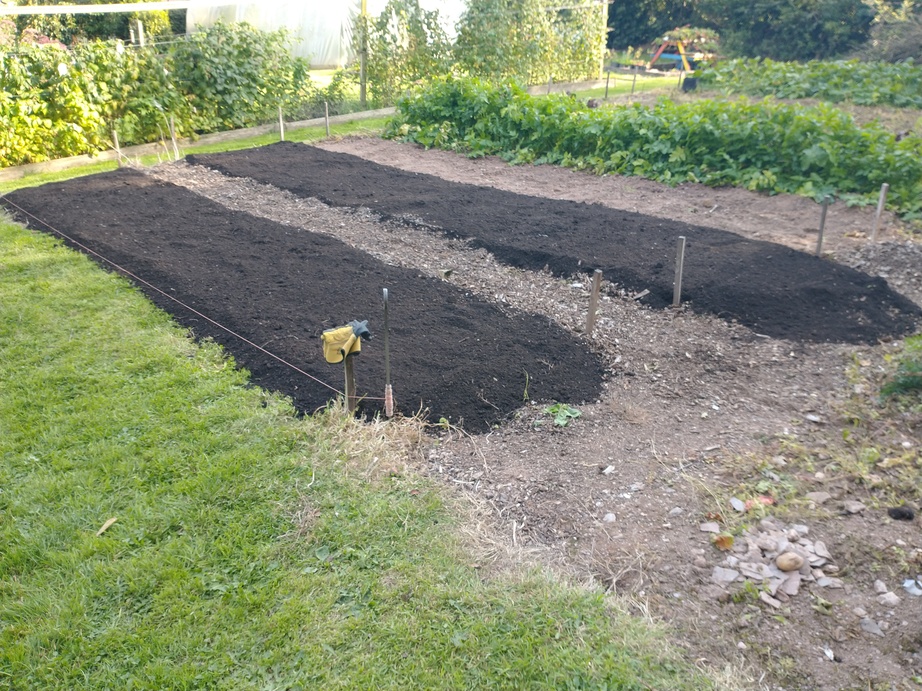 I probably have room for a third "half" where the peas were once I've got rid of the perennial weeds and a fourth once the squashes are harvested, but these two should do for the time being. I've used woodchip for a path between the two and there will be one all the way around the outside eventually (I have loads of cardboard saved up for weed suppression), but I ran out of steam for that today. I'm not entirely sure there'll be enough of the green waste compost and our compost combined to do the entire area and the beds in the polytunnel, but I'm happy to order more of the green waste stuff. I have found the occasional piece of plastic or stone, but they've been quite rare and I'm not going to get distressed about it. I'll worry about ordering more in the new year though. By then I should have a clearer idea of what's what as the parsnips and some of the brassicas are going to be in the ground for quite a while yet.