[20th June]
Brewing is another thing that has taken a back seat of late whilst I tried to get other things finished, but today I finally managed to find some time to start of a brew — a nine gallon batch of Arkell's Kingsdown made to the recipe in Graham Wheeler's "Brew Your Own British Real Ale At Home".
First job was to mill all the grains.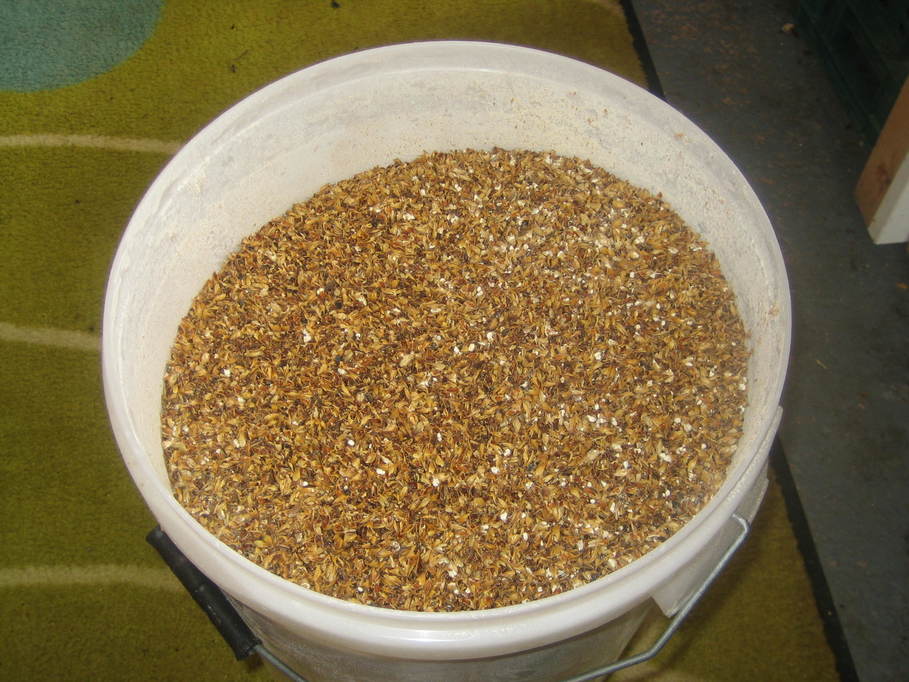 And then set off the mash for ninety minutes.
Finally sparge the mash before transferring it to the boiler.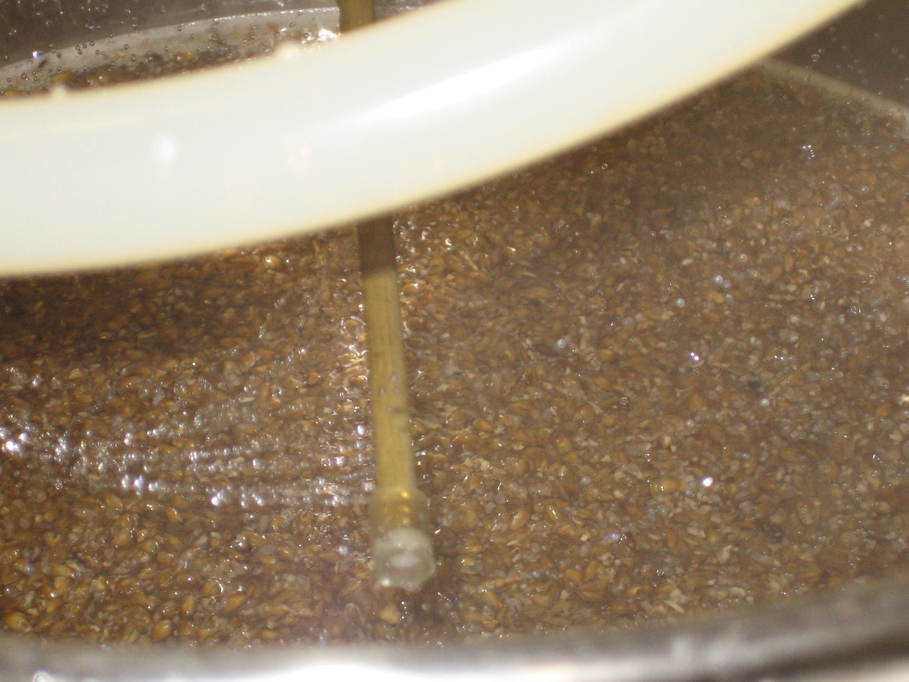 After the boil I had this lovely-looking wort.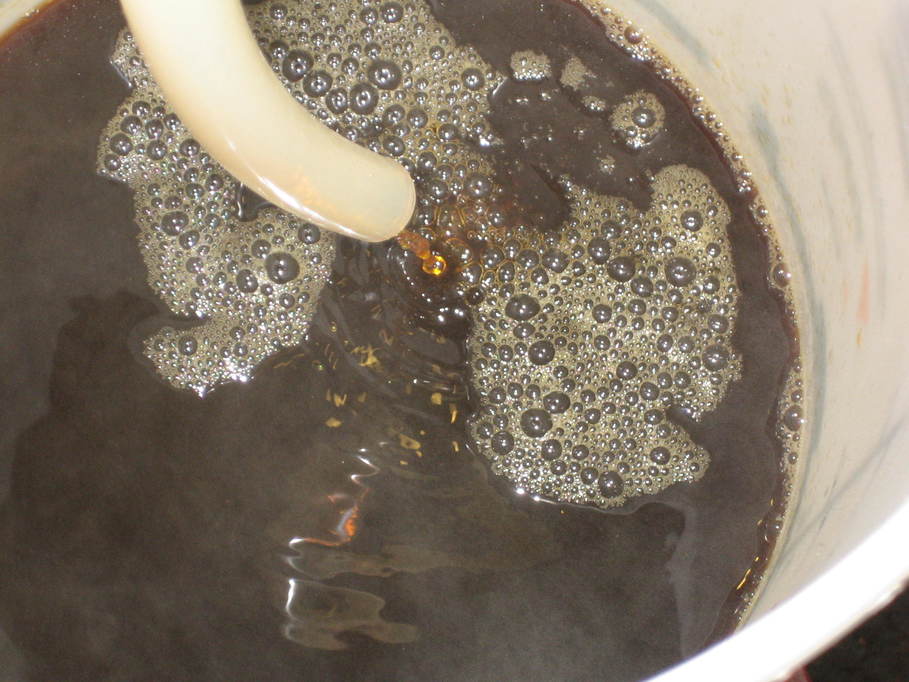 I don't have a chiller, so now it has to be left overnight to cool sufficiently to pitch the yeast.