Having found a 65mm hole saw, I screwed a block of scrap timber to the inside of the OTA using the existing mounting holes having marked the centre as best I could.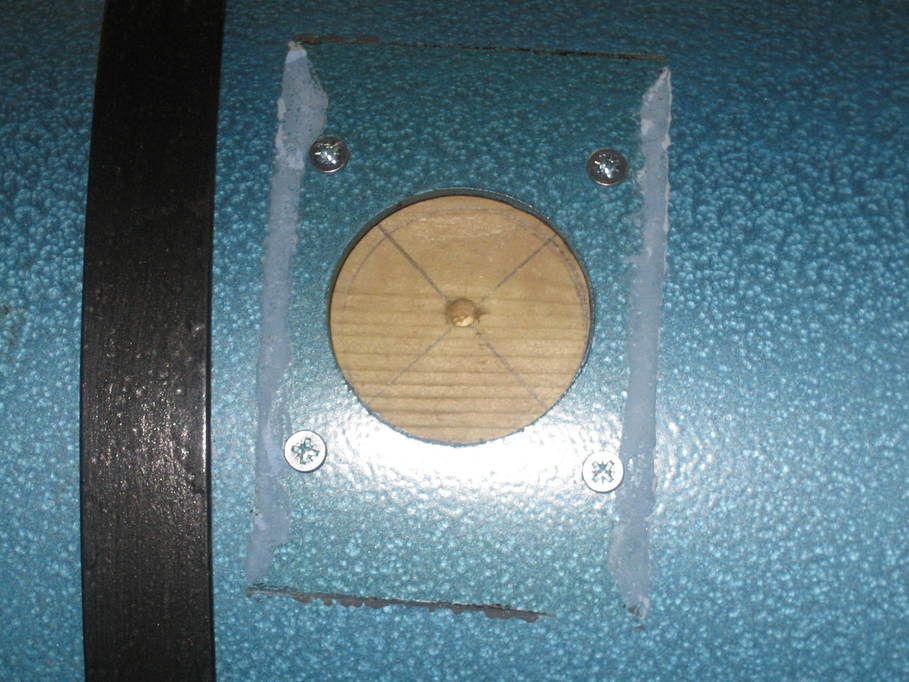 and cut a larger diameter hole for the new focuser.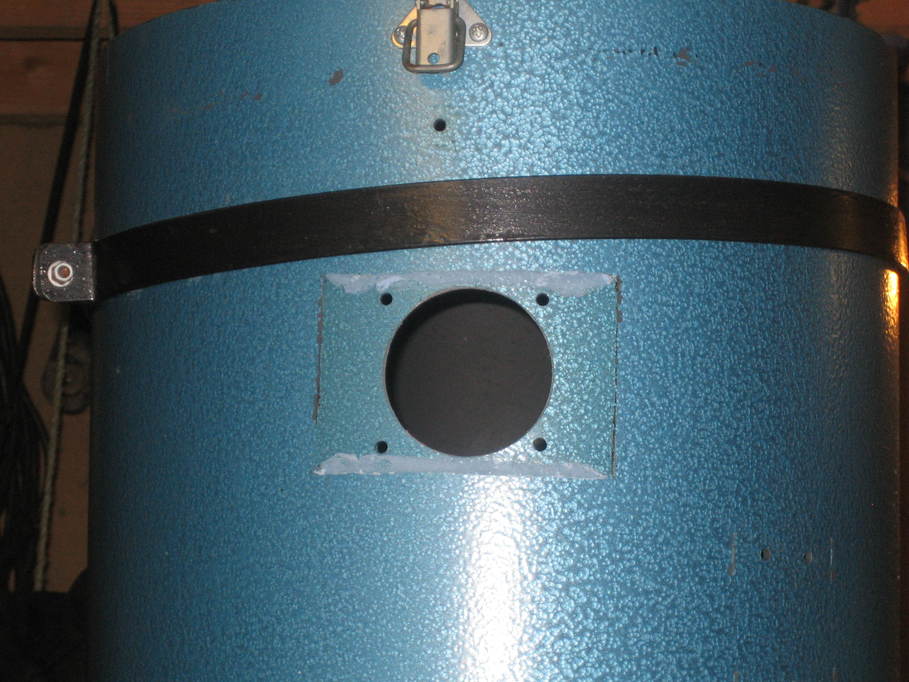 I didn't quite get it perfectly centred on the old hole, but that shouldn't make any difference.