Having spent so much time over the last *mumble* months building the observatory, my brewery (which stands right next door) has been sadly neglected. We have even reached the scandalous situation where my wife has occasionally had to actually buy beer from real shops!
Now I've I finally got around to getting in there and having a bit of a tidy up. As I posted my first proper image from the observatory (albeit not a great one) I decided that I should brew a beer to celebrate the observatory becoming properly functional. My choice of ingredients was a bit limited on the spur of the moment, but in the freezer I found some Challenger hops (who doesn't keep hops in their freezer?) which seemed suitably space-themed to me, so that was where I started.
I ground a mix of pale, crystal and black malt (about seven and a half kilos in total — I'd forgotten how hard that is by hand)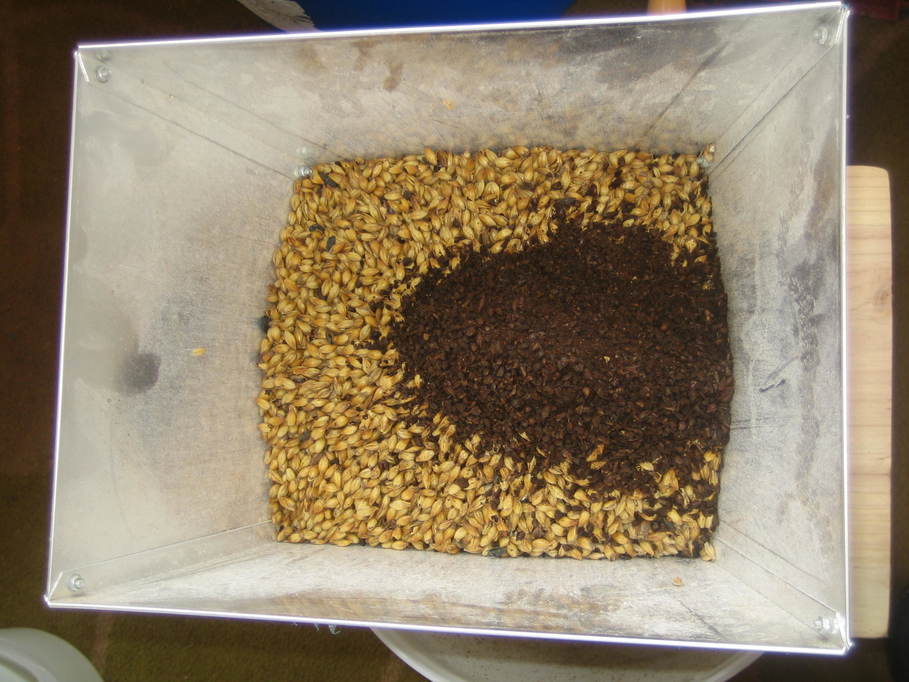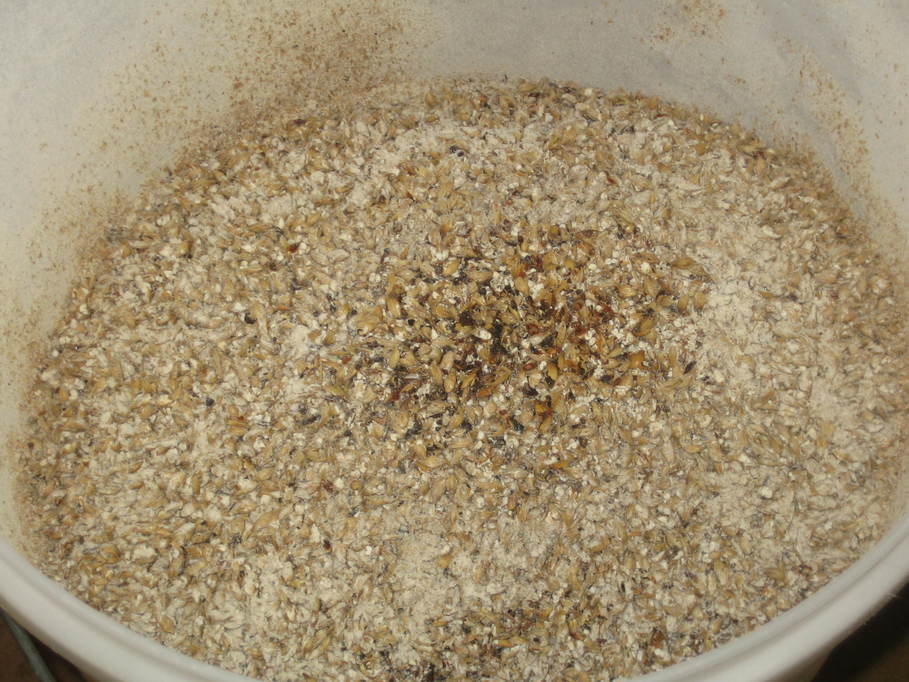 Because I should consider my health, I added half a kilo of cornflakes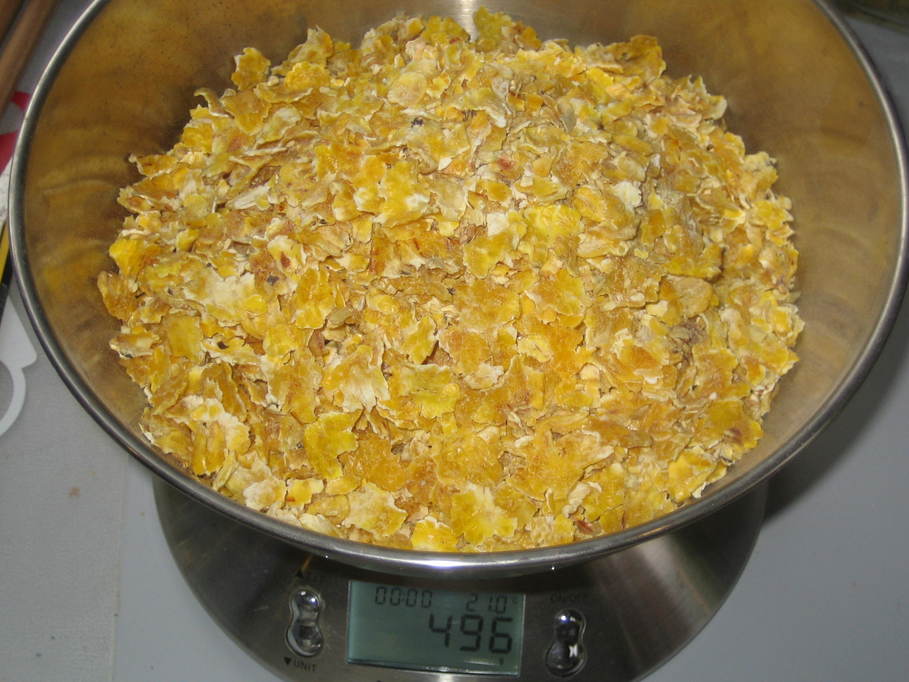 (not really, but it is flaked maize) and set it all up to mash in about 20 litres of water at 66C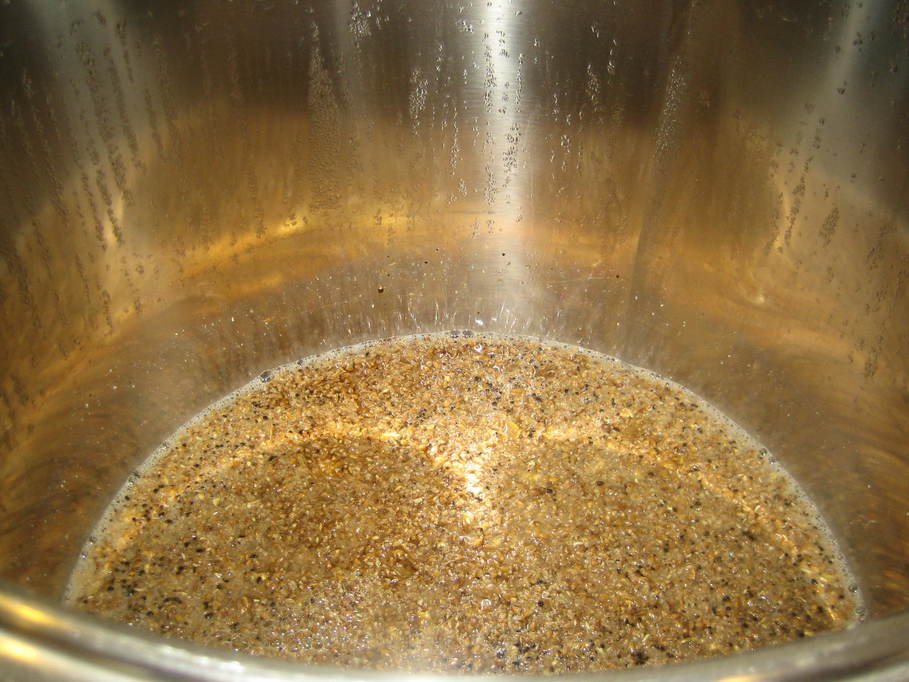 An hour and a half later everything was rinsed through with another 25l of water to try to extract the last of the sugars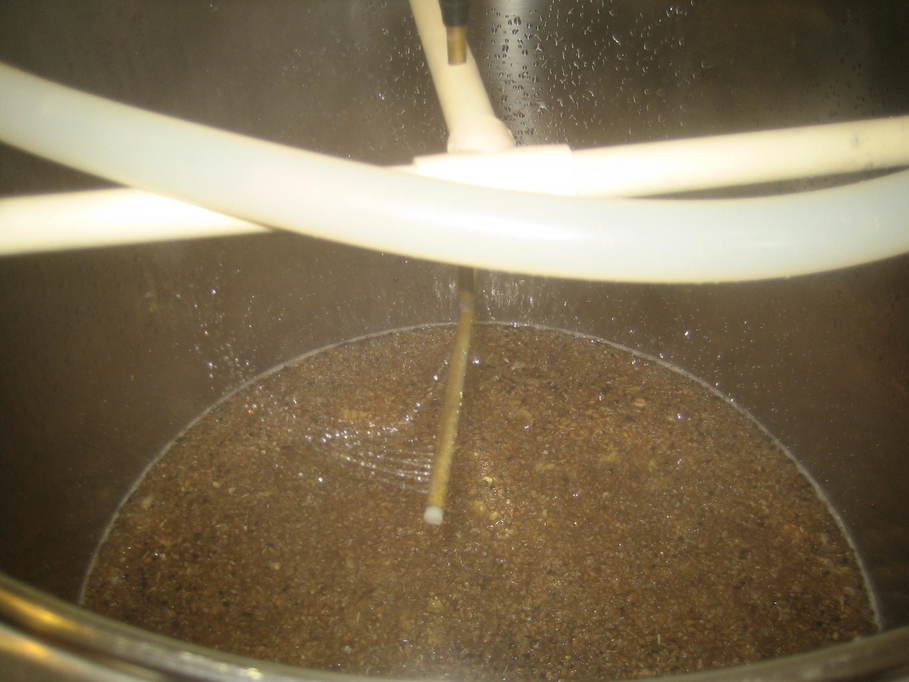 And into the boiler it went, with the first batch of hops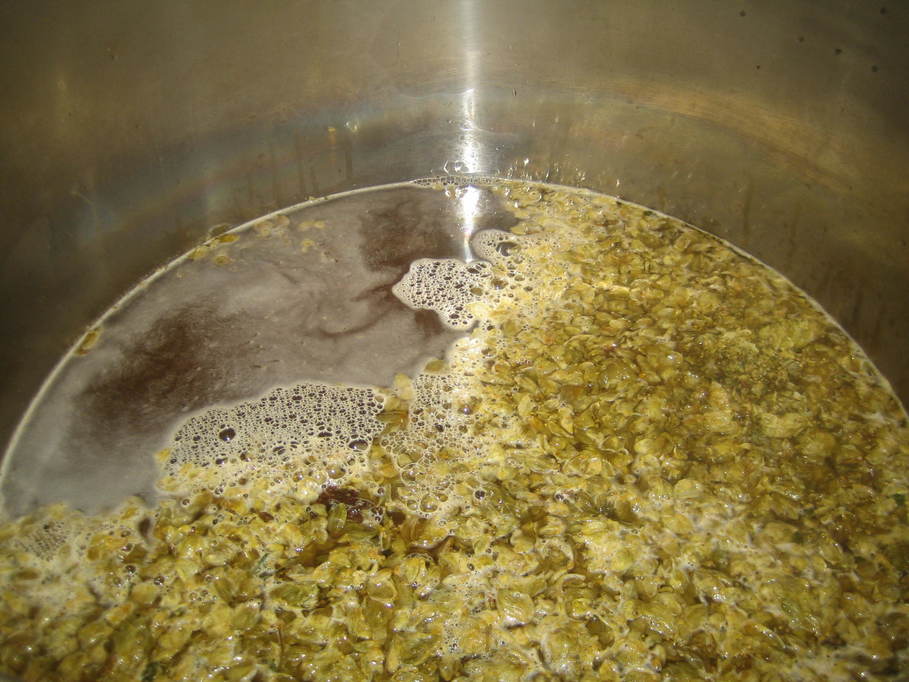 It takes a fair while to get 45l of water up to a boil even with two 2.4kW kettle elements, but it got there eventually and after another hour and a half I drew off the wort to leave to cool and got cleaned up. Sadly I don't have a chiller to drop the temperature down to room temperature straight after the boil.
I'm just about to nip back out to wake some yeast up, and tomorrow I'll measure the gravity and put it all in the fermentation cabinet for about ten days to a couple of weeks. Then I can bottle it and perhaps it should be ready to taste by the autumn equinox.
If it goes well I think space-related brews could become a bit of a theme. It's tempting to make an 80/- style bitter so I can kick back and watch a Space-X launch with a pint of "Falcon Heavy" 😀
There are a number of other hops with space-related names, too. Galaxy is one, and I think Aurora too. I'm definitely seeing the beginnings of a plan here…
(I left the full recipe in the beer shack. I'll fetch it tomorrow and add it to this post.)