Today has largely been spent working with power tools.  The first job was to drill all the holes (both top and bottom) in the next set of blocks to make up the piers.  To void blowing out the inside of the block I started with a 5mm bit and worked my way up to 12mm in three stages.  Over twenty-four holes it takes quite a while.   I needed a break after that, so using the cut-off saw I chopped down lengths of threaded rod for fixing the blocks together and cleaned up the ends with the bench grinder.
Next was the really messy job: using the disc cutter to cut the remaining blocks in half for the top section of the pier.  I looked like a ghost from all the dust after doing that and had to come in to clean up a bit.  Finally I had to drill the last set of holes in the bottom faces of these half-blocks and put a single hole in the top for fixing the mount.
All the hard work done it was then just a question of taking all the bits to the observatory and assembling them.  As with the bottom blocks I used Gorilla Glue on one of the mating faces and as it requires moisture for curing I "painted" the other face with water.  In the instructions it says to just spray the face with water, but the blocks were bone dry and sucked up the water so I had to be a bit more heavy-handed.  After positioning the new blocks I pushed the threaded rod through the holes and tightened up nuts onto large washers on each side.
I managed to finish two of the piers before calling it a day, though I could quite easily have carried on by the light from the LEDs with the roof closed.  I took this photo after finishing the first (farthest) one.  There's an NEQ6 tripod hiding behind it with the legs collapsed down as far as possible for height comparison.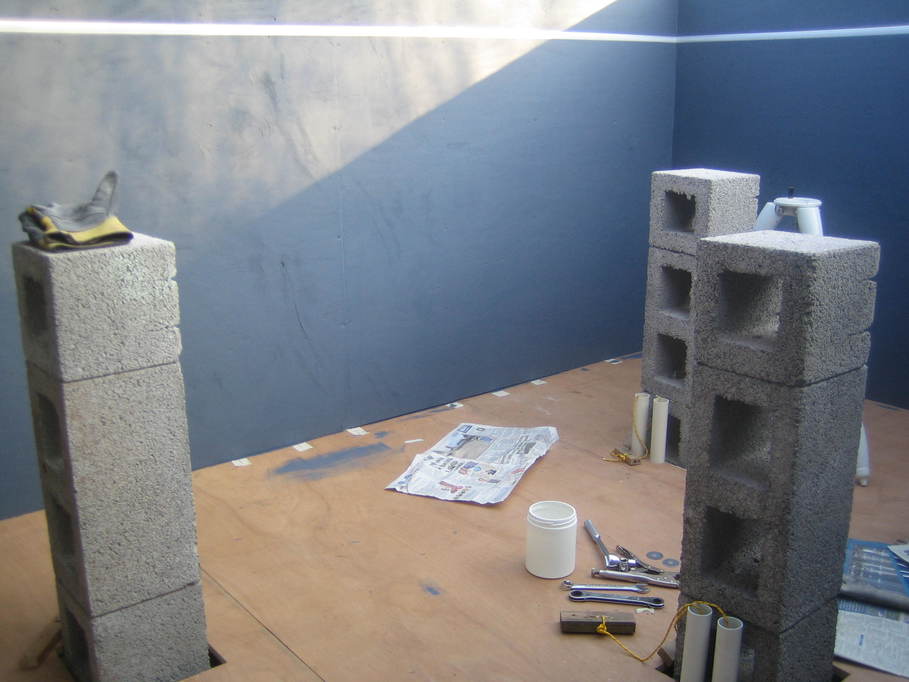 Eventually these will all be clad with ply and painted the same colour as the walls, but in the short term I think I'm just going to focus on getting one sufficiently progressed to be usable.
There were, I'm afraid, a couple of casualties whilst using the tools.  I don't think this chap is going to be much use any more.  I'm not entirely sure what happened to the pointy bit.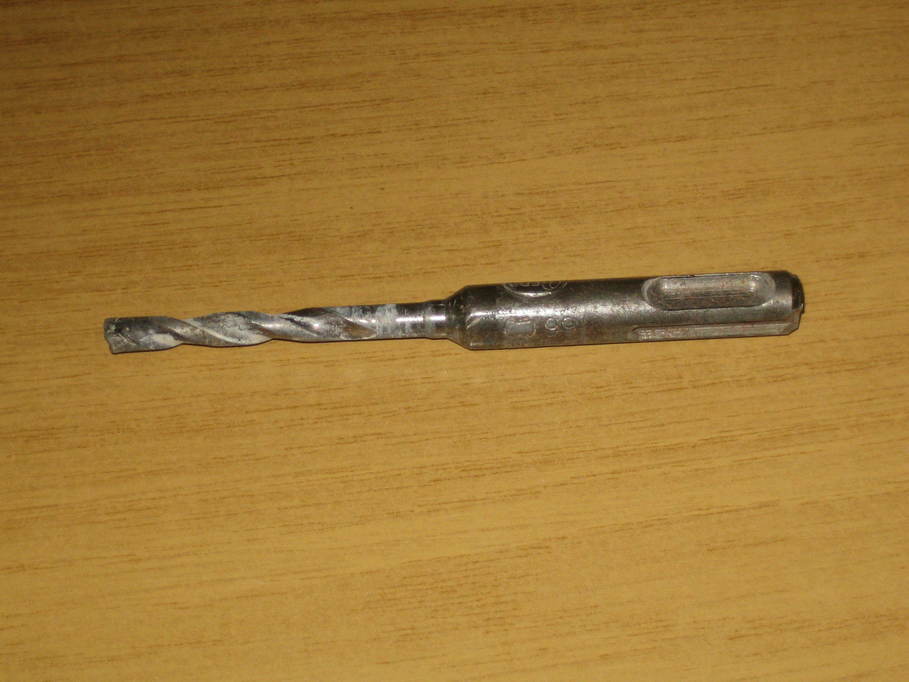 And this one will mend, but stings quite a bit at the moment.