A little at a time over the last week I've been lining the internal walls of the observatory, often just a couple of pieces in the evening. That has allowed me to finish off the insulation in the internal wall and I've now reached "lighting height" in the scope room. I need to get the positioning for the aluminium channel sorted out before I can continue with the upper sections of the walls.
I also need to think about how I'm going to hold the roof in place once the walls are lined as there'll be no place for the sash clamps that I currently use to pull against. For much the same reason I also need to think about how the flap at the south end will be held in place.
But whilst I mull that over, I've also got the cladding on the outside of the door, and today I lined the inside and started to get the door stops in place. I had to put a temporary handle on the inside too, otherwise I can't pull it closed.
This evening I also got around to taking a few photos of how things are progressing (yes, it is starting to look a bit like a sauna 🙂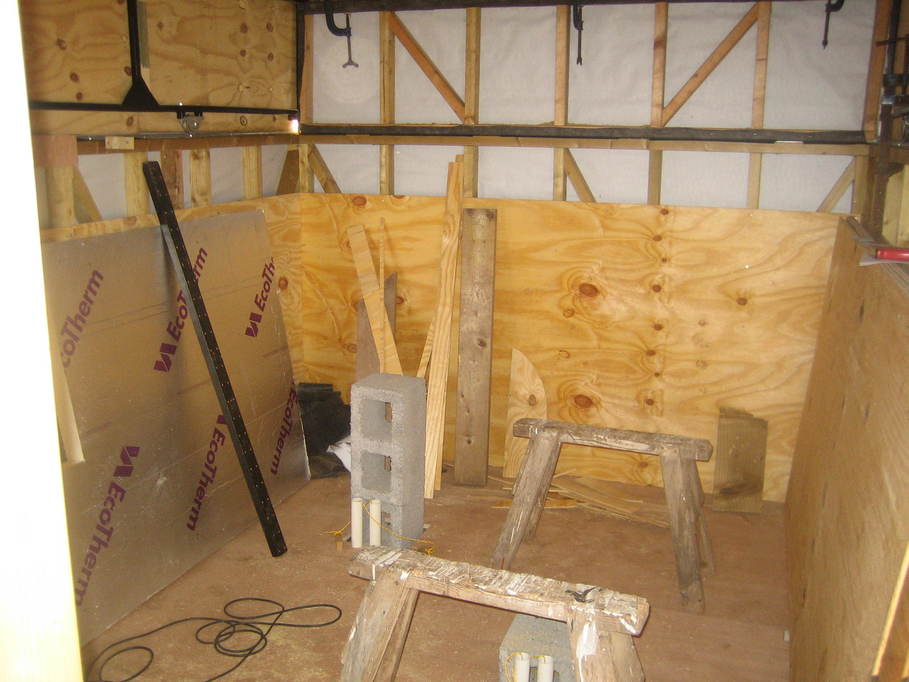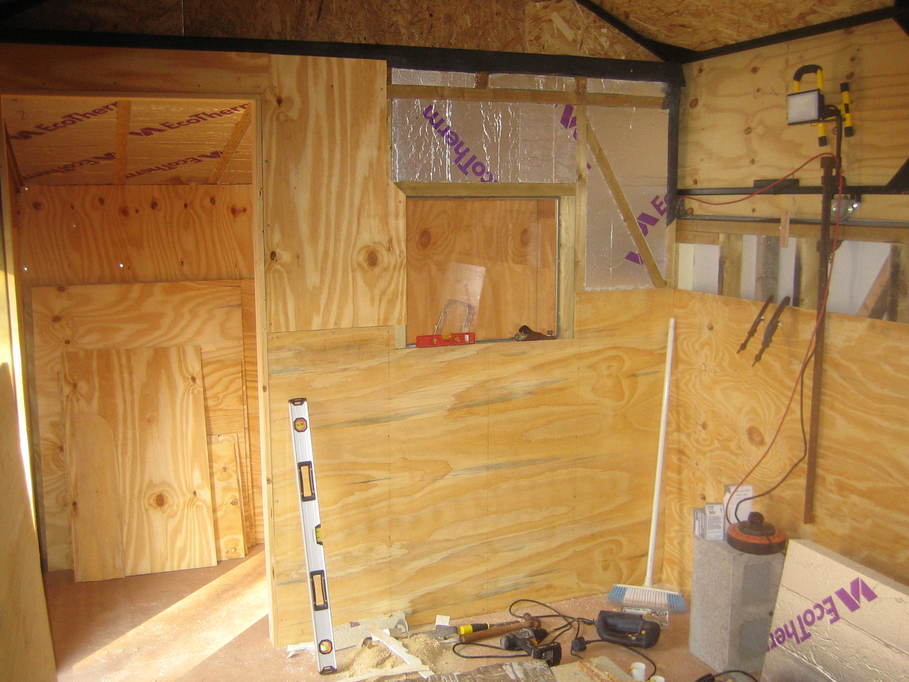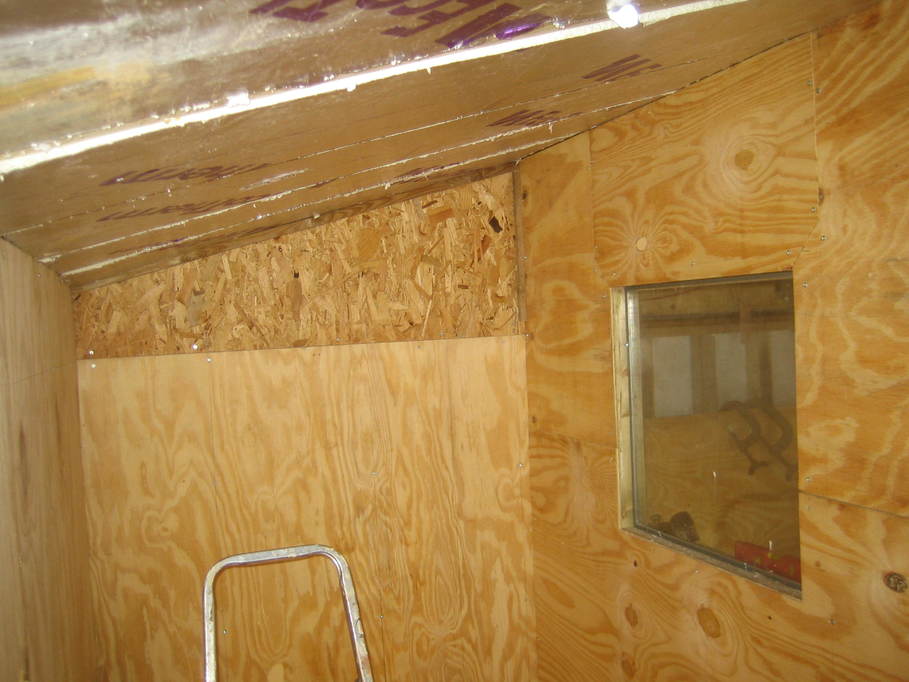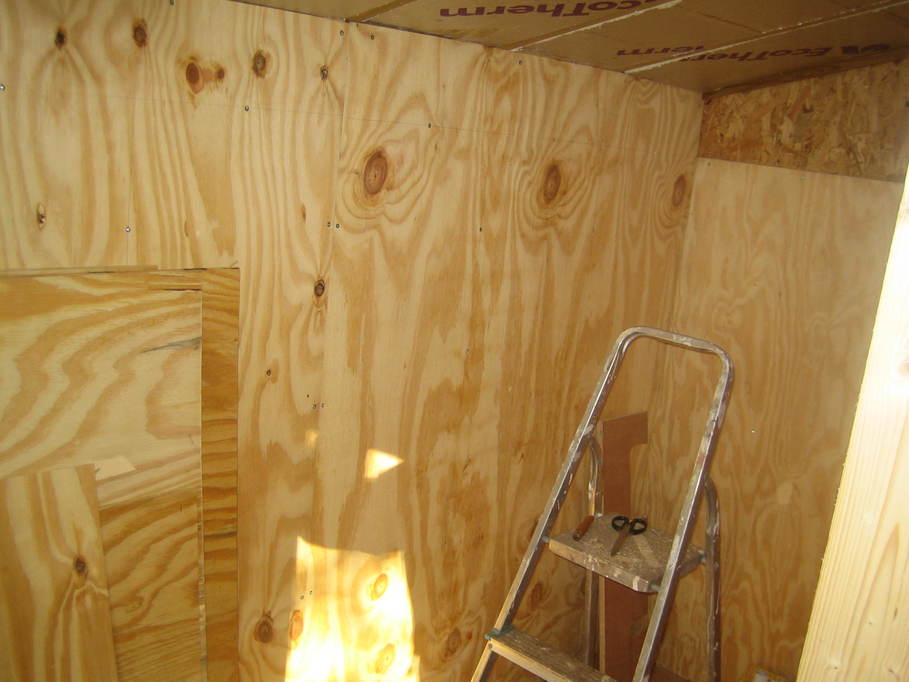 Tonight the door is held closed by a timber prop, but it is the first time that the observatory could be said to be weathertight, a huge step forward.
Next must be a bit of a clean up as the inside is covered in sawdust at the moment, and then fitting the aluminium channel at which point I can finish as much of the lining as possible and then I have no choice but to put alternative locking mechanisms on the roof. Assuming there's clearance I might look at using some over-centre latches for the time being, as they'll be useful if I'm not going to be at home and want to leave the observatory secured.
Oh, I also need to fit a lock to the door. I have one somewhere. Just can't find it at the moment.