I was walking past the door onto our patio yesterday when I noticed this little chap through the fly curtain that we have in the doorway, sitting on the top of one of the chairs outside: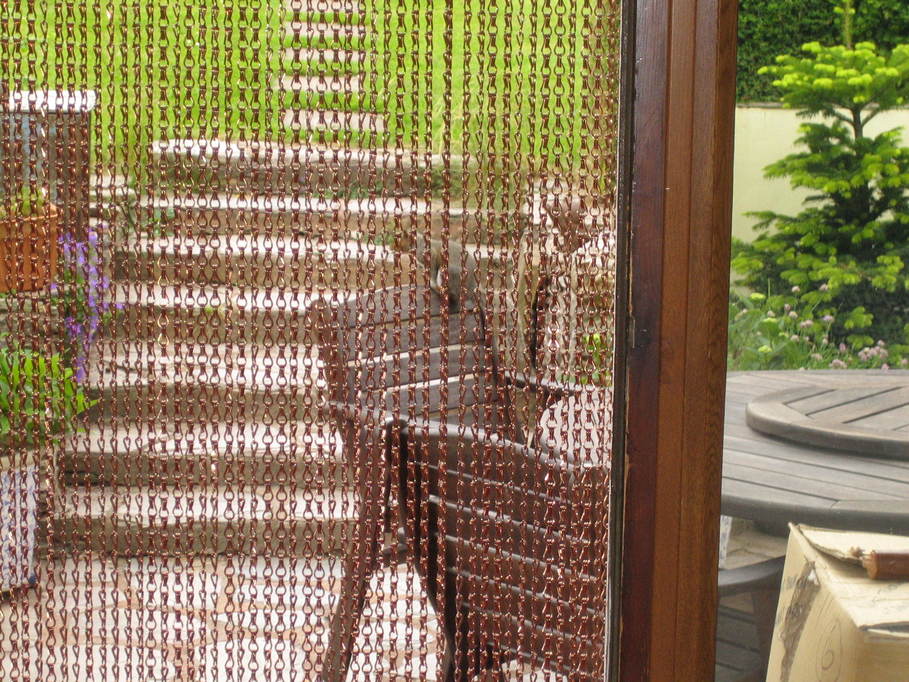 They're usually very shy, so without moving too much and causing alarm I tried to get a better photo.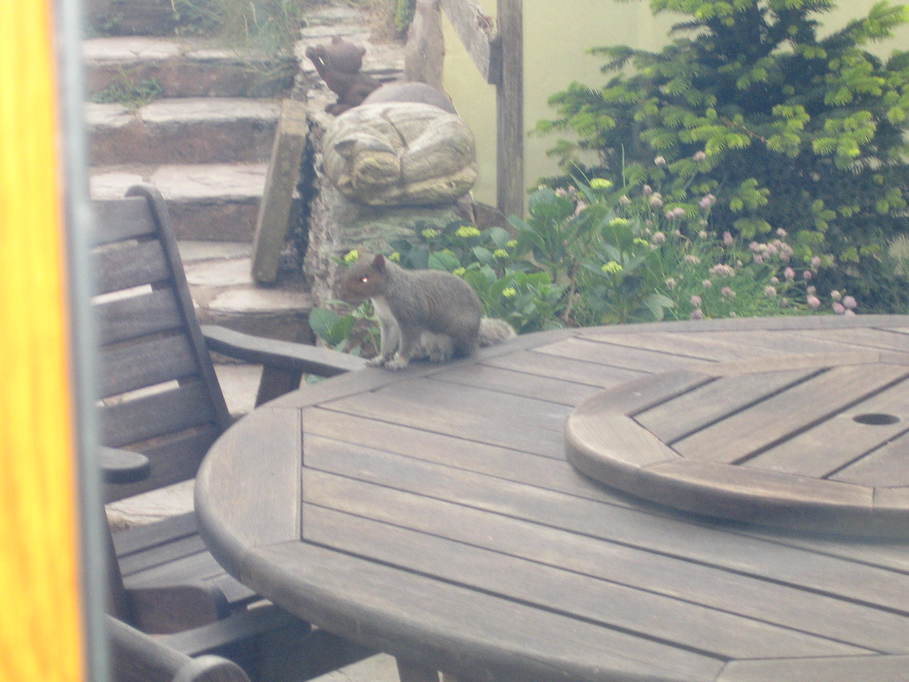 Before I could manage any more he (or she) had come up to the doorstep and was sitting barely half a metre away from me, totally oblivious to my presence behind the mesh. After a few seconds it wandered off down the patio.
In the evening as I was going to shut the chickens in for the night I noticed two large dark red/brown shapes in the field behind the house. Sadly I had to grab the moment and these are the only very poor shots I could get whilst pretending to be a pear tree: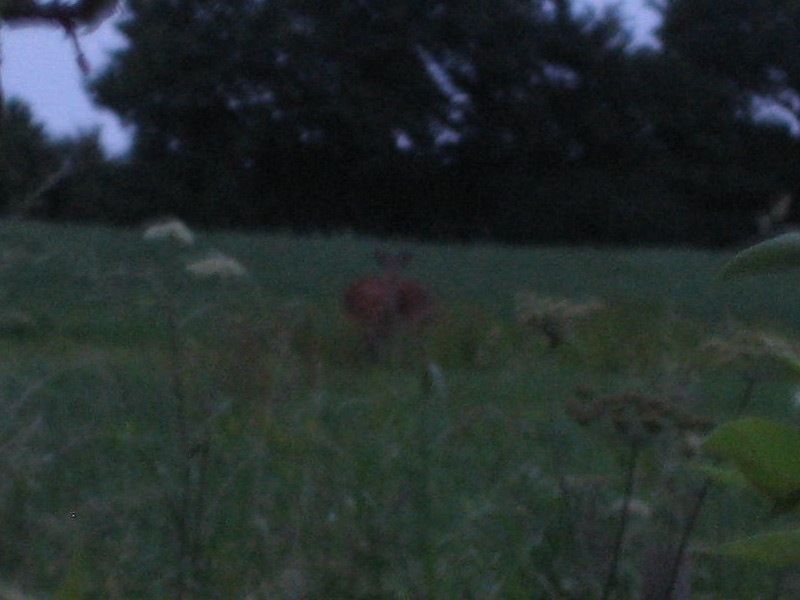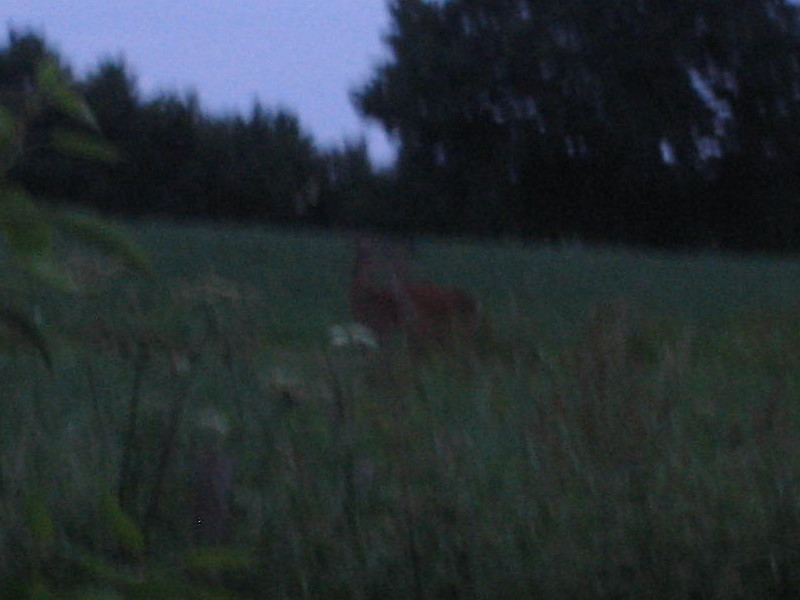 I believe they're two young red deer stags. I've never seen red deer around here before though. I assume they must have made their way down from Exmoor