I didn't need to wait long for this, then…
Taking a different route to the swimming pool because of road closures I reached a section of road with a 60mph limit and began to accelerate when this appeared on the road ahead: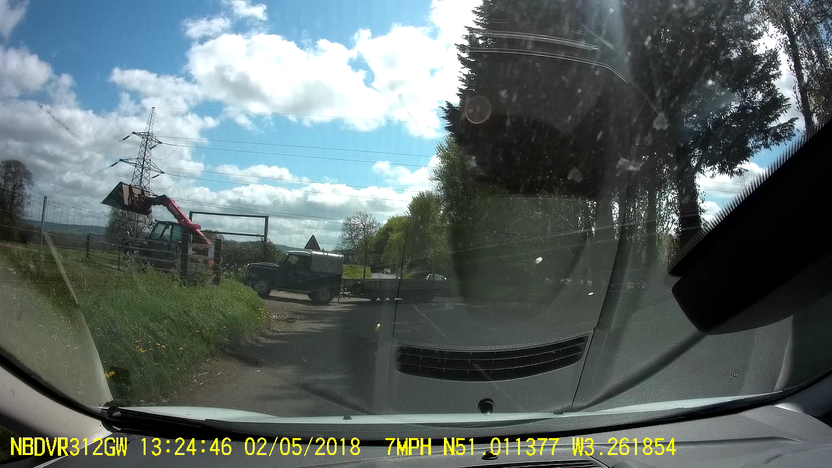 The driver of the telehandler is just visible in front of his vehicle in the field gateway, taking his time opening the gate. The Landrover behind, towing a long trailer, has pulled into position behind the telehandler and stopped, blocking the entire road. It's not at all unexpected that people would be approaching the speed limit on that section of road, so what on earth the second driver thought he was doing I really can't imagine. Surely it would have made more sense to pull over at the side of the road and wait until the gateway was clear? At least there would then have been space for cars to pass, quite probably in both directions.