I wanted to get this done now so I can get any problems sorted before actually wanting to use the mount in anger, so I've set the entire mount up with the counterweight bar almost touching a wall. I marked the position of the top of the counterweight bar on the wall. It's just about visible in this picture taken after the mount had been running for a couple of minutes: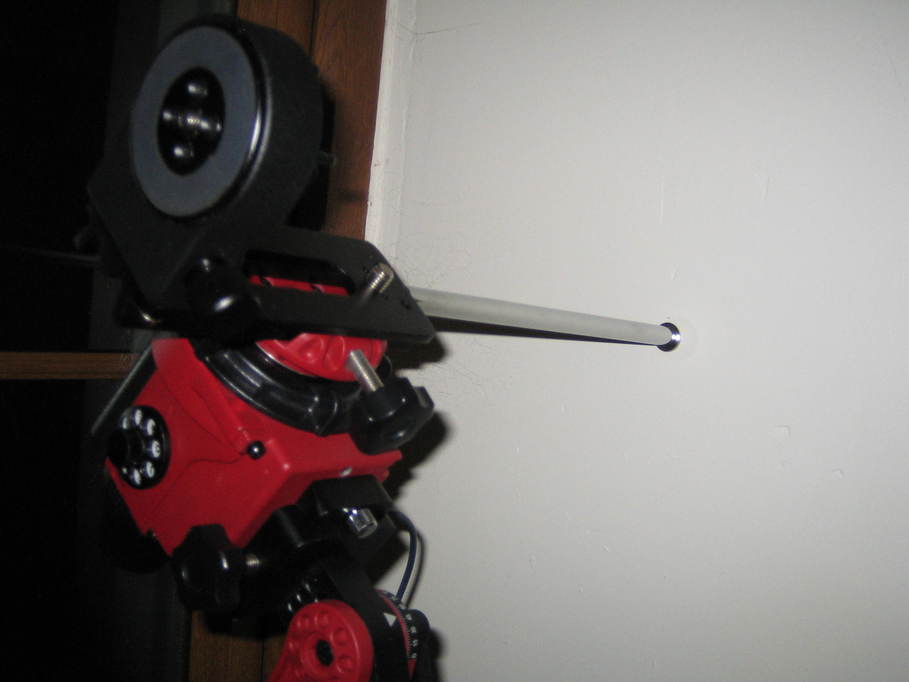 Initially I had some problems powering the mount. I tried a PC and a couple of USB hubs and the mount wouldn't power up from any of them. Eventually I sat a laptop below the mount and plugged the USB power cable into that which appears to work without a problem.
Now to set an alarm to remind me to check the position of the counterweight bar tomorrow when it should have done a full rotation.