My new drills have arrived and I've now drilled all the holes for the RA motor mount. It looks a bit like a Swiss cheese. This is the "outside" face, with holes for the motor flange, the four mounting screws, the RJ11 socket for the motor cable, one for a cable tie to keep the wiring neat and an access hole for fitting the motor mount to the telescope mount.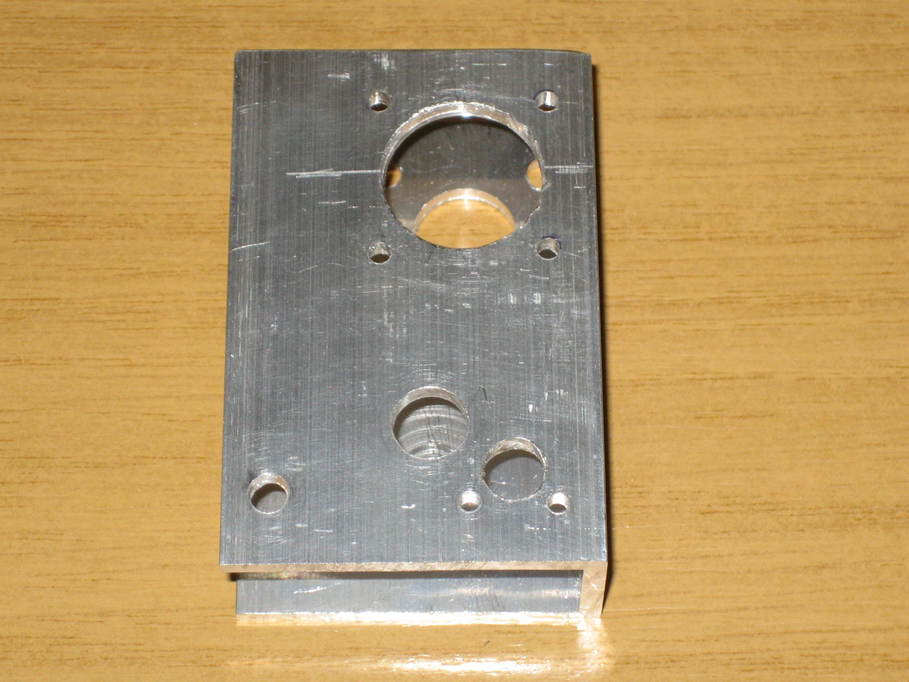 The face that fits against the mount has access holes for reaching the motor mounting screws and a large one to make sure there is clearance for the pulley.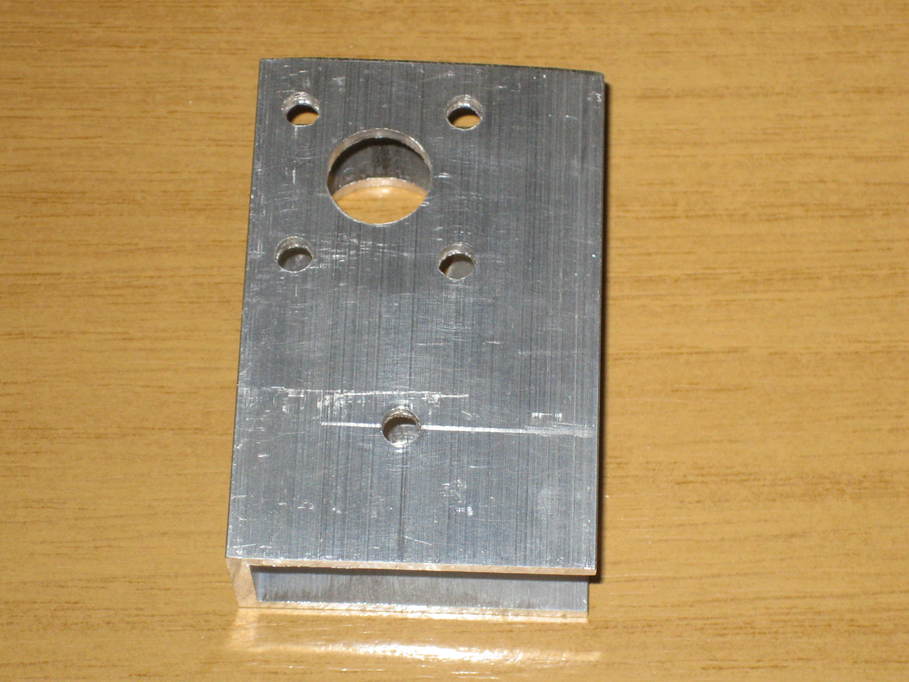 In fact, having fitted the motor I didn't actually need the clearance hole, though there's not a huge amount of space between the face of the pulley and the aluminium channel.
I filed a flat on the end of the motor output shaft for the pulley grub screw to bear on, fitted the pulley and drew the wires through some heat-shrink (as yet unshrunk) to keep them neat.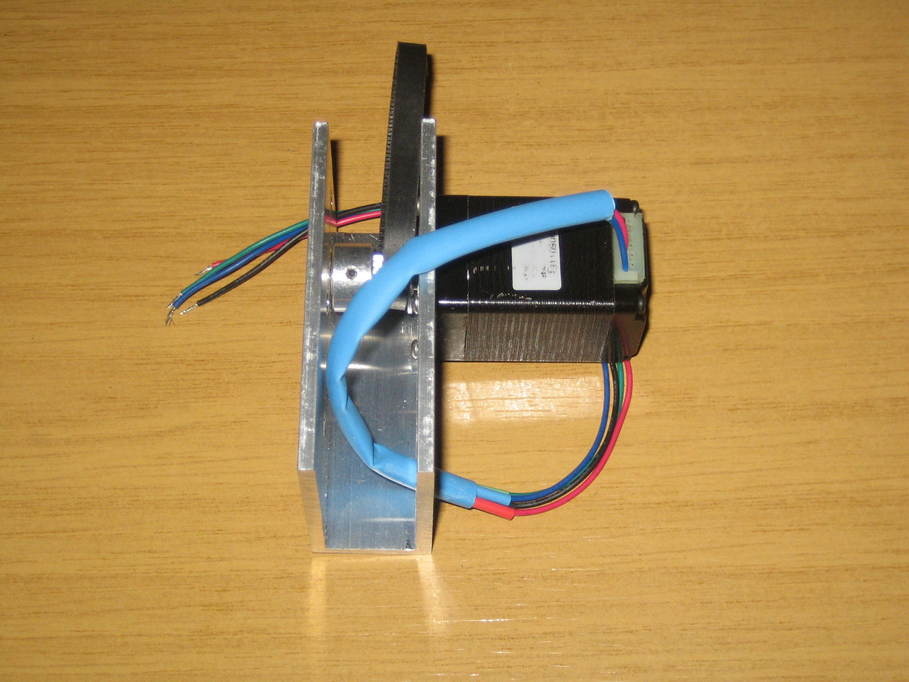 The last step for this motor is to solder the motor wires to the RJ11 socket, after which the entire unit can be fitted to back to the mount.