Whilst we weren't subject to the flooding suffered by those living on the Levels at the other end of Somerset, it was nonetheless an exceptionally wet winter here and it wasn't until well after opposition that I could get out at all to attempt some imaging of Jupiter.  This was also one of the first occasions I'd used my C9.25 for planetary imaging, too (in combination with my ASI120MC and a 2.5x barlow).
So it was a great pleasure to get out.  Here's a montage of the better images from the evening:

I know some people use drizzle when stacking their planetary images, but I've tried it here and I just don't think it does anything for me.  Perhaps my data just isn't good enough at the moment.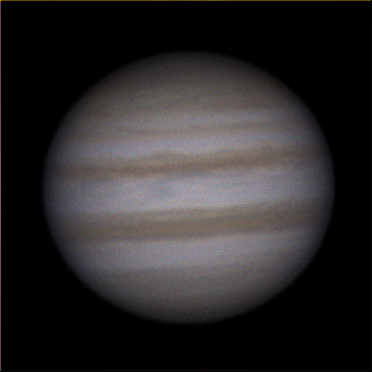 And finally, a little animation of all the captures from the evening 🙂