I decided today that it's about time I extracted a digit and got on with converting my old EQ3-2 "Sky Scan 2001" mount to GOTO using Tom Carpenter's rather nice AstroEQ box.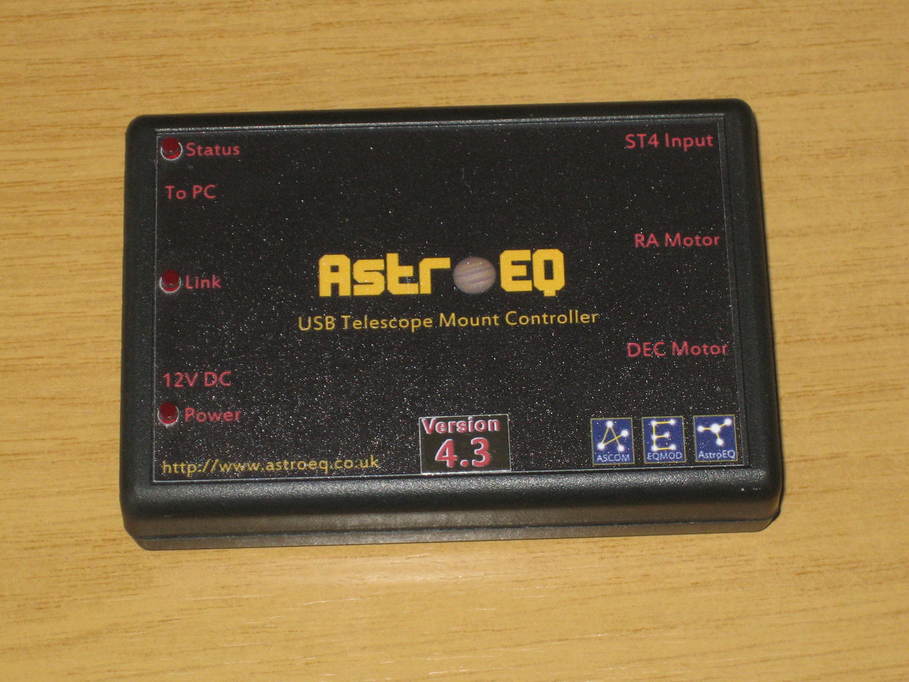 Although I already have the aftermarket motors fitted, my plan is to remove those and replace them with new stepper motors which should give me faster slew speeds and hopefully a more compact design, making the entire mount more suited to taking on holiday (which is the eventual goal).  To that ends I've already bought a couple of these stepper motors from Zapp Automation.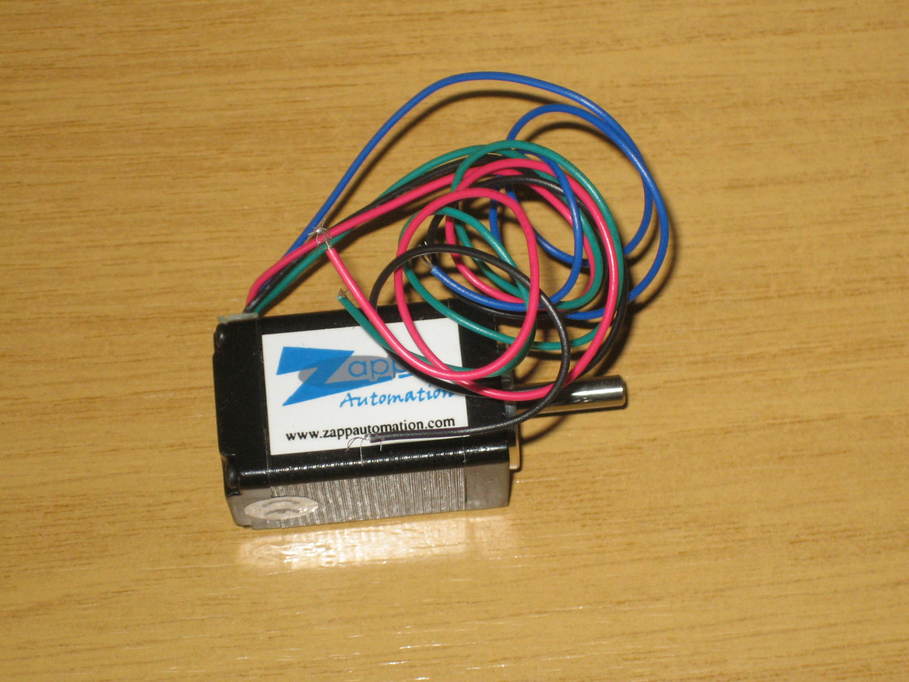 They're the SY28STH45-0674A model (currently here), which should be good for pretty much anything that's going to be stable on the mount.  The next step is to make up the brackets for mounting the motors which is going to be a little tricky with the EQ3-2 as there aren't many suitable places for putting the motors, especially as I want to add a belt drive to the worms to further reduce the drive ratios.  I've ordered some bits of aluminium to make up the mounts and once that's done I can see what space there is for gears and belts.  I'd like to have a nice round number ratio between the pulleys of either 12:48 or 15:60, but it depends what space is available.  Tom has reported good results with a three and two-thirds drive reduction as far as I recall, so it won't be the end of the world if I can't get a fit for the gears I want.
I also have some M2.5 8mm bolts on order for mounting the motors and a couple of RJ11 sockets for connecting up the wiring.
I'm looking forward to starting this project now.  Hopefully the parts will arrive soon.