It's been a stupendous time coming thanks to the grim weather we've had over the last three months, but then if the weather hadn't been grim I might not have got so far 😀
However, two nights ago I went out on a beautifully clear night and used the latest version of my imaging code to capture some images of Jupiter using the 127 Mak and ASI120MC. This was obviously quite a big deal because although I've managed to capture video before, up until now I had no idea how things would work out when actually imaging.
Here are the results. I think I may have oversharpened them slightly in the processing. I'm a little rusty after not doing any planetary imaging for six months. Otherwise however I'm very happy with them. Processing was with PIPP, AS!2 and Registax v6.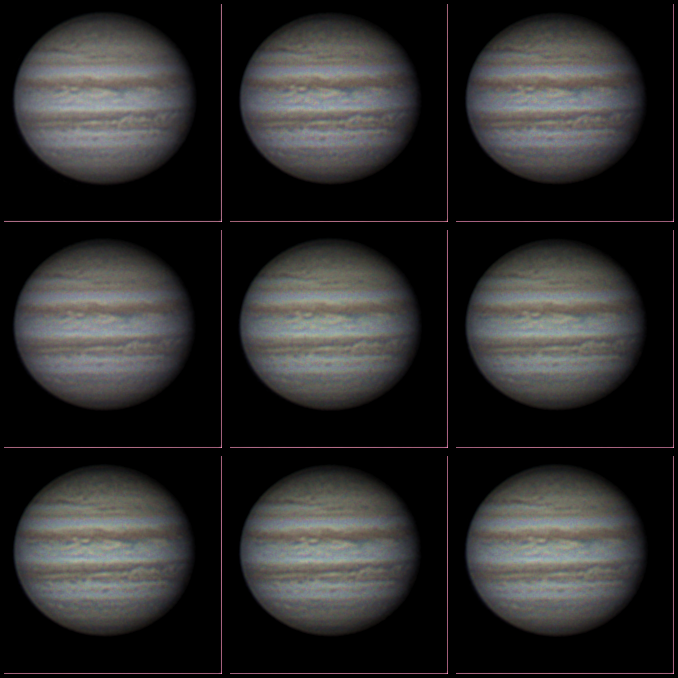 And just for fun here's an animation of ten frames