Our chickens are kept in large fenced runs (to keep out the foxes) in the orchard with the trees providing some shade from the fierce heat of the British Summer. The birds are rotated around the pens giving them fresh grass on an irregular basis (ie. when the fierce heat of the British Summer means that the runs currently in use are a complete mudbath).
Almost a month ago one of the hens disappeared. I was forced to assume that she'd roosted high enough in a tree to allow her to fly outside the fence in the morning and had become breakfast for a local fox family. A couple of mornings ago however I found her hiding in the undergrowth. She'd got into one of the unused runs and laid a number of eggs that she'd been sitting on for the last three weeks. Here's how I found her: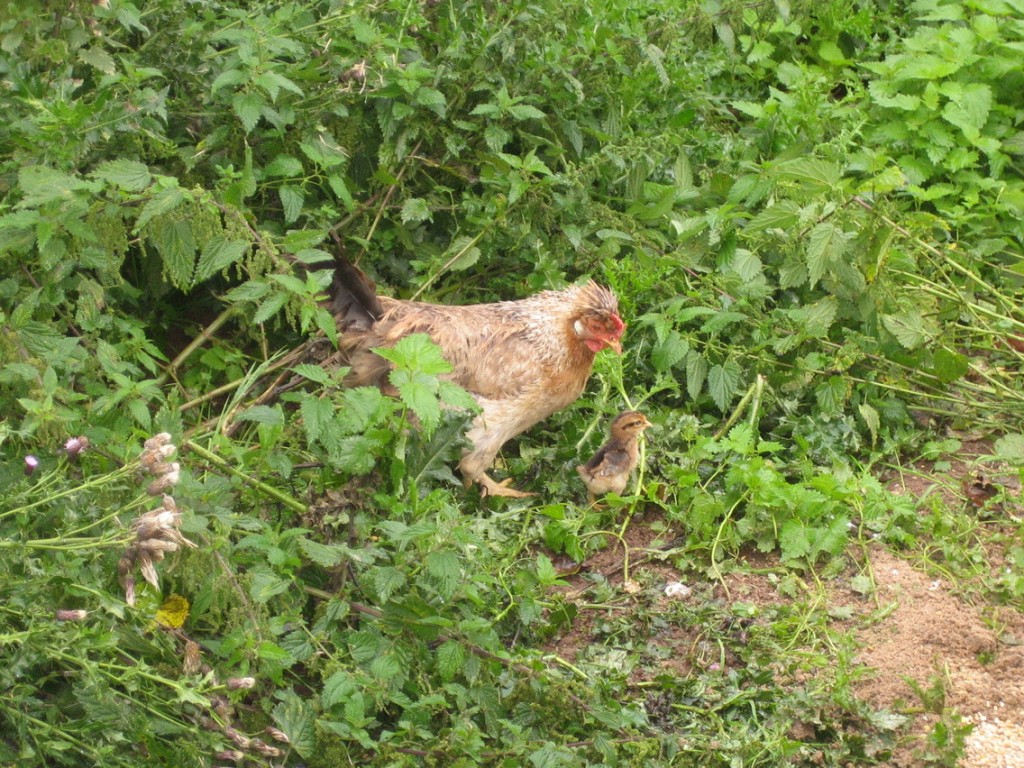 Sadly only two of the eggs had hatched and I assume that one of the chicks didn't make the trip as I could only find the one, but perhaps given the time of year that's not such a bad thing. The new one is going to have its work cut out surviving as it is. It probably won't even be fully feathered and able to keep itself warm until the end of October.
I'm keeping an eye on them and hoping that the next few weeks are mild enough for the chick to survive.