The chap turned up to do the work my in-laws wanted yesterday afternoon and again this morning. I've been madly feeding wisteria, jasmine, sycamore, brambles, honeysuckle, pyrocanthus, laurel and all sorts of other stuff into the shredder by the trailer-load. By the time I'd got up and had breakfast this morning there were already three trailer loads that had been dumped next to the compost heap waiting for me to get to work on them! This is the result.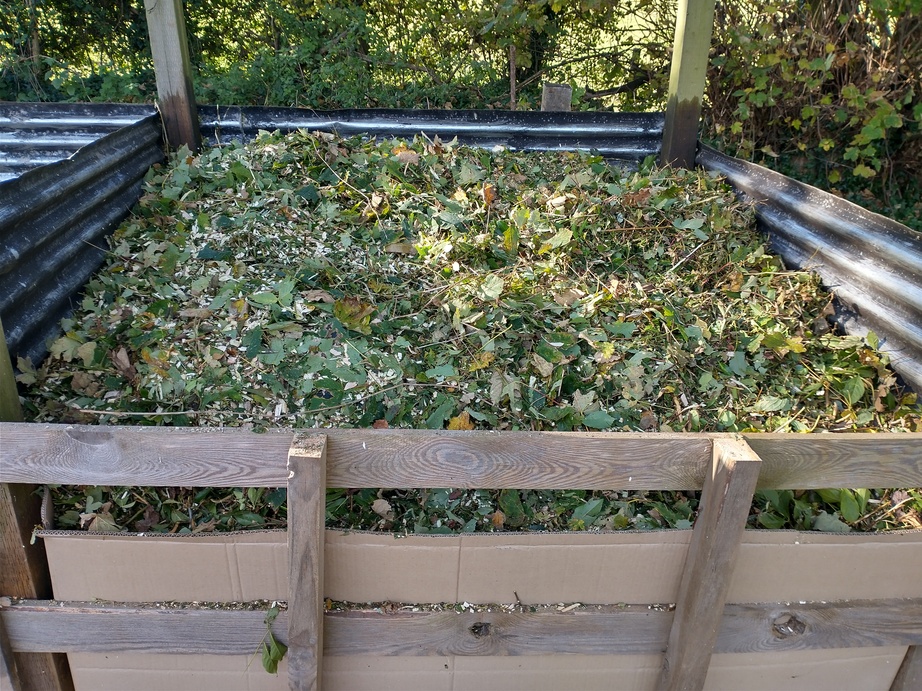 That bin was mostly empty on Friday morning. We've not been putting stuff in it for that long and most of that has probably been vegetable waste from food prep. Bearing in mind that the air temperature isn't even getting into the teens now, I measured the temperature of the heap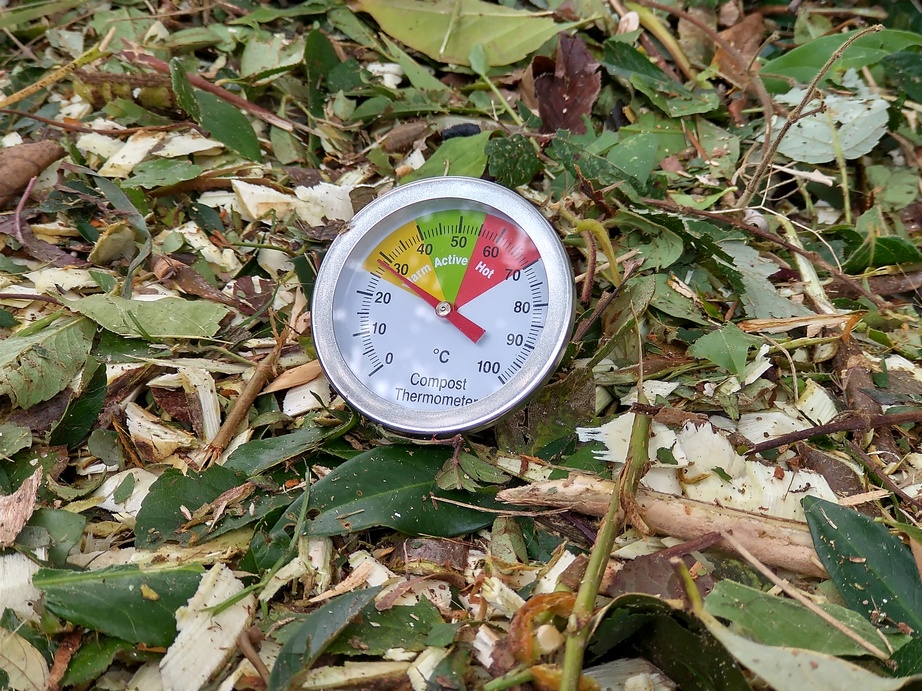 I'm amazed it's built up that kind of heat so quickly. I know grass does, but this is really just leaves and stalks with a few bits of twig. Out of interest, I put the thermometer into the previous heap that hasn't had anything added since we started this one.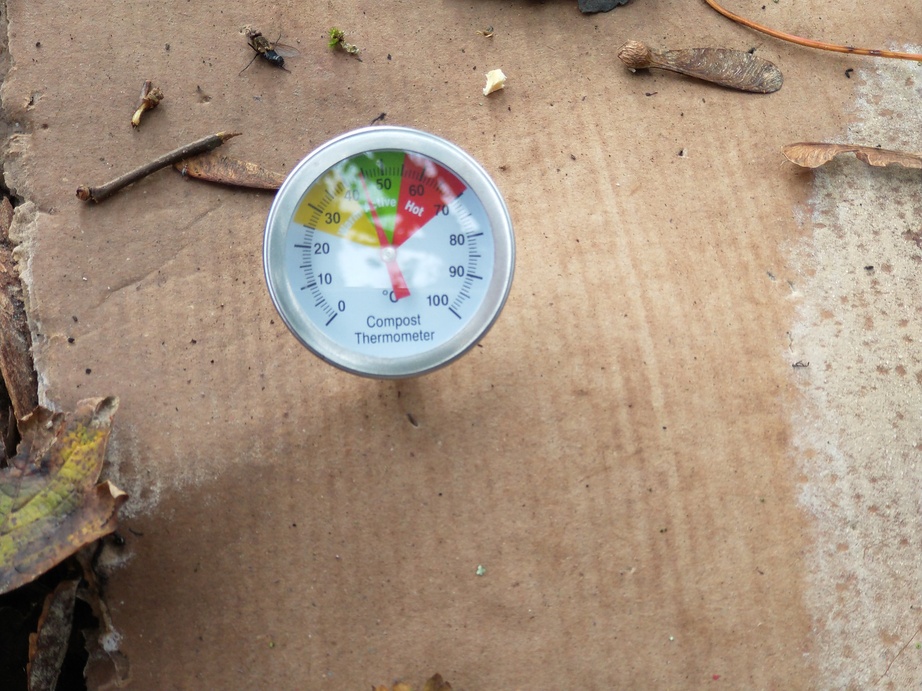 It's cooled quite a bit, but at 44°C I guess it's nowhere near ready yet.
As there's going to be a lot more waste from the in-laws next week I've decided I need to get bin number two emptied, so I spent the time until it was too dark to work barrowing compost into heaps in spare spaces on the outdoor beds.
Leaves were falling from the trees in reasonable numbers today and I've been thinking about collecting them and storing them in dumpy bags, to mix in with the more "green" stuff that goes on the heaps next year. Using a spring-tine rake is quite time-consuming, so I'm considering setting the lawnmower on its highest setting to see if it will pick them up.