It's been a bit of a disjointed weekend for me. I had plans to do loads of stuff, but ended up spending a fair bit of it being "washing machine repair man" so there are plenty of things on my list that remain undone 🙁
I have at least emptied compost bin #1. All the cleared parts of the outdoor veggie beds have compost spread over them and I have a bit of a pile where the sweetcorn and squashes were that will be spread over the ground where the runner beans are currently growing.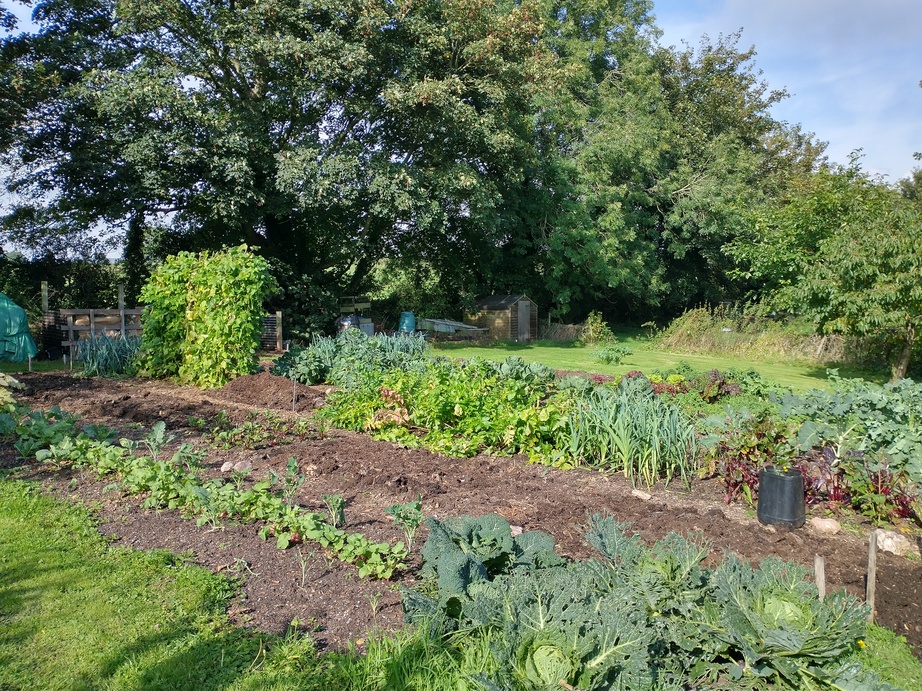 I harvested the very last melon from the greenhouse.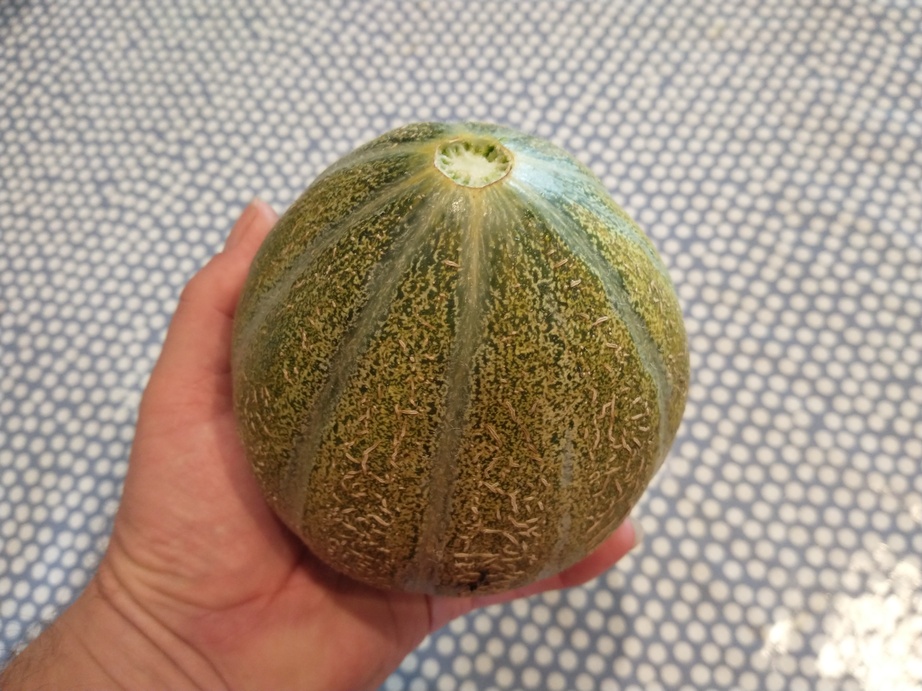 The aubergine plants were starting to look a bit sorry for themselves and it seemed sensible to take what I could before pulling them up. I guess these are probably heading towards the freezer as roasted vegetables for later use.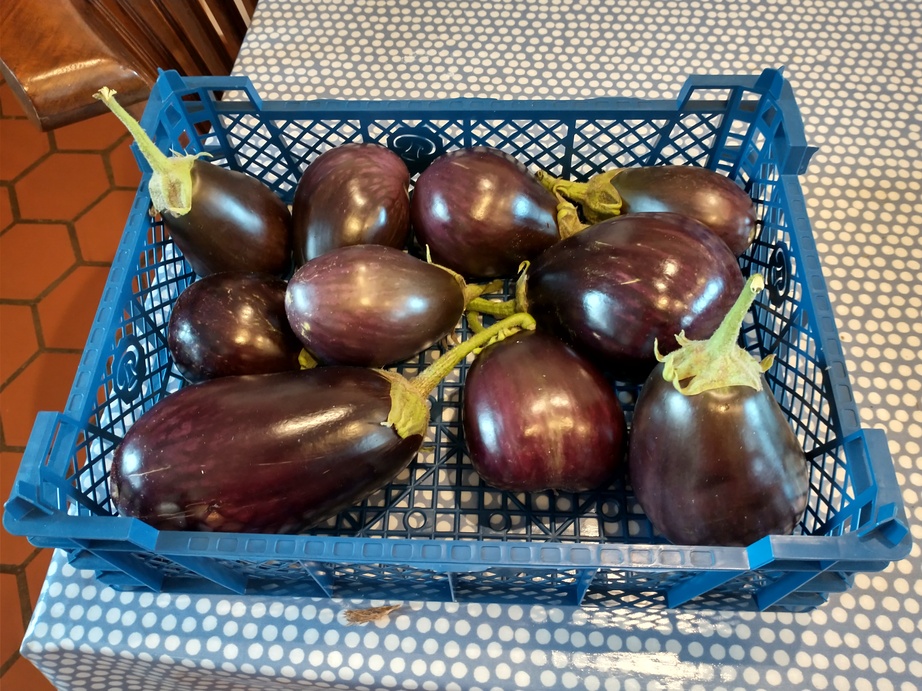 The remaining cucurbits in the polytunnel were also going downhill surprisingly fast having looked fine a week ago, so I decided to harvest the butternut squashes and cucumbers, the remains of the plants being the first back into the compost bin I'd just emptied. After a poor harvest of small squashes from the outdoor butternut squashes, I was pleased to get sixteen more from the polytunnel, almost all of a decent size. This is the entire harvest for this year.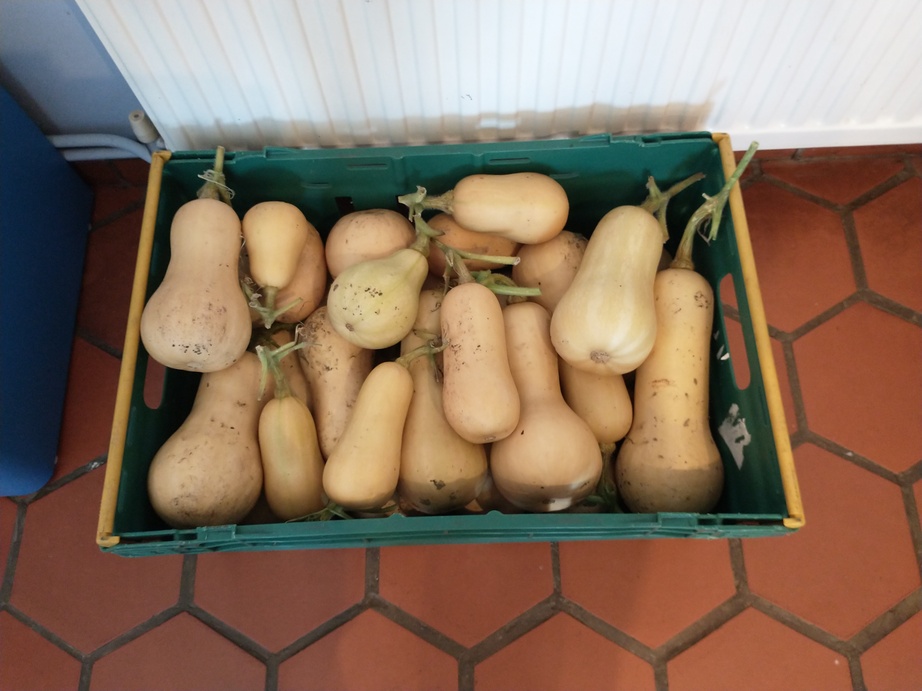 After clearing the space in the polytunnel and doing a bit of prep work on the beds (and in fact in the greenhouse too), I planted out lettuces that have been growing in module trays in the greenhouse for the last few weeks.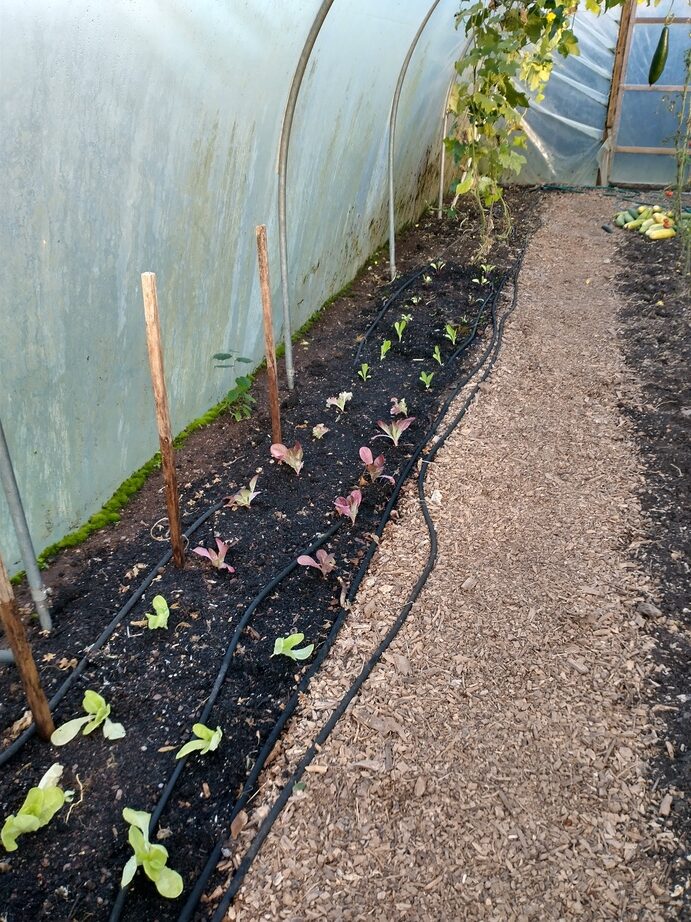 In the top right corner, still dangling from the parent plant, is one of my loofah gourds. Like most of the cucurbits they've been quite disappointing this year — I've only got four decent fruit from six plants. On the ground below it is a big pile of overripe cucumbers, which actually have done really well this year. They're too far gone to be worth eating, but if I slice them in half lengthwise the chickens go absolutely bananas for them, so they won't go to waste.
Finally, just before dinner I took a stroll around the hedgerows and picked another batch of brambles. They're looking very nice, but I think they might be the last ones for this year. Then again, I said that a while ago about the raspberries and I still got a few more of them this weekend as well.