The menu for this week required some salad leaves and whilst my wife was prepared to (horror!) buy something, I was determined to see what I could pull together from the winter salads even though it has only been ten days since my last pick.
In the end I managed 70g of leaves, but there really wasn't much of the coriander or salad rocket. Fortunately the lettuces made up the weight with fairly small, but numerous, leaves (90g for the container again):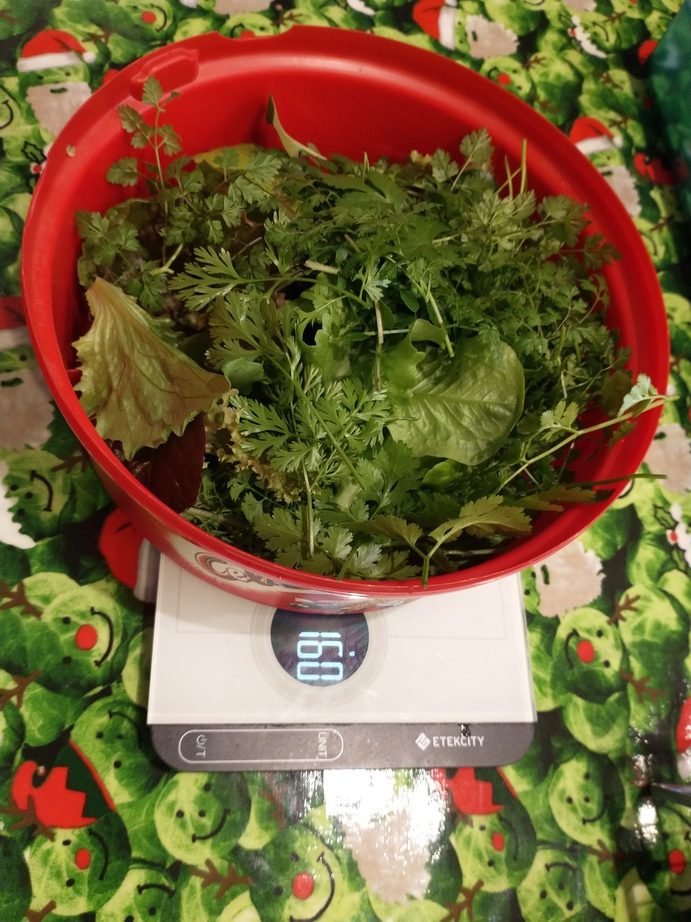 That's a worthwhile improvement on last time, and brings the running total up to 1151g.
I was a little concerned that wouldn't be enough, so a quick scan over the plot also found me these:
The beetroot is straight out of the main plot, where we still have a few left (which reminds me: I must post about the state of those plants), and the plan was to grate it to go with the salad. The radishes I multi-sowed into modules and planted in the new "no dig" bed in the polytunnel right at the end of October. I just went over a few of the clumps and twisted out the fattest radish leaving the others to grow on. I meant to take some photos to show how they're doing but forgot, so I'll try to do that tomorrow.