[June 13th]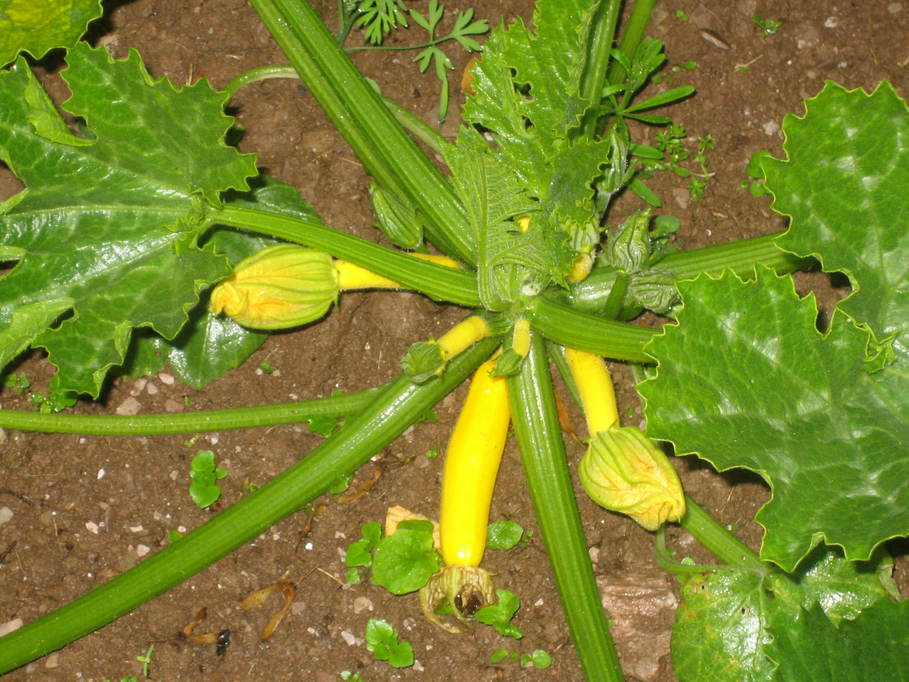 It's been quite a busy day in the garden for us whilst dodging the rain. My daughter mowed the weeds (they always seem to grow even when the grass doesn't) and between washing batches of bottles for the beer I have that's just about ready I did quite a bit of weeding in the veggie plot. I suspect that the partridges I mentioned earlier are noshing on our peas and brassicas on a regular basis as they always seem to be in that part of the plot when I go out and there's a lot of damage to the plants, so I also tried to protect them as best I could. If the partridges won't stop however they may well find themselves on the lunch menu.
Elsewhere both the standard onions and spring onions are starting to thicken up and the carrots are looking like they're doing well. The butternut squashes that are outside (which is where the instructions on the packet suggest planting them) aren't looking too great though. I had one there wasn't space for and I put that in the polytunnel where it appears to be doing much better so perhaps they just need more warmth or shelter. A few of the potatoes are starting to flower and I think it will be time to lift a few of the first earlies in a couple of weeks to see how they've done. The parsnips are also starting to get into decent amounts of leaf at long last and we have some beetroot about the size of a ping pong ball. The chiles I posted a photo of earlier are quite large now too, and despite the abuse some of the peas have flowers.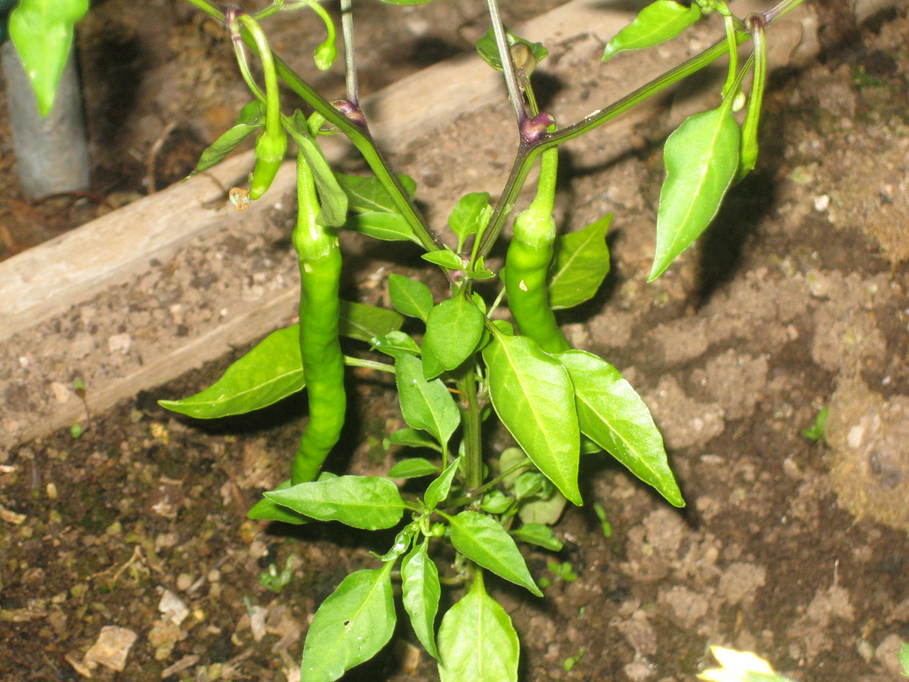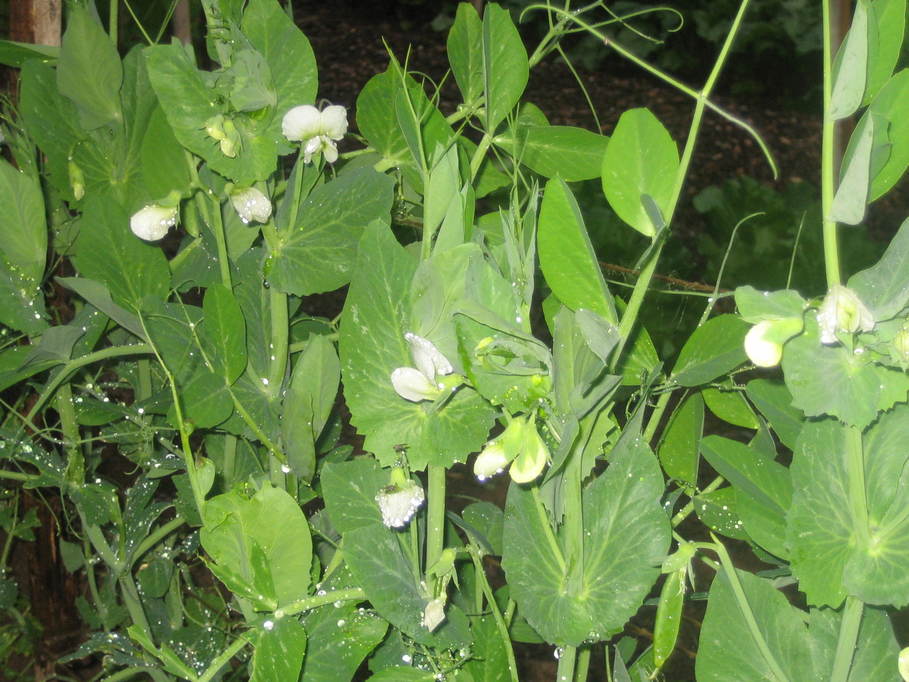 I just noticed that the climbing beans have their first buds forming too.
What has been quite disappointing are the radishes. They've suffered quite badly from root fly, to the point where I may have to consider growing them under fleece.
Also doing well so far this year is the compost heap. Last weekend I used a plasterboard pallet to make a front for the one we've been using so far and stuffed an opened-out cardboard box down the inside to stop things falling out. Now it's almost full.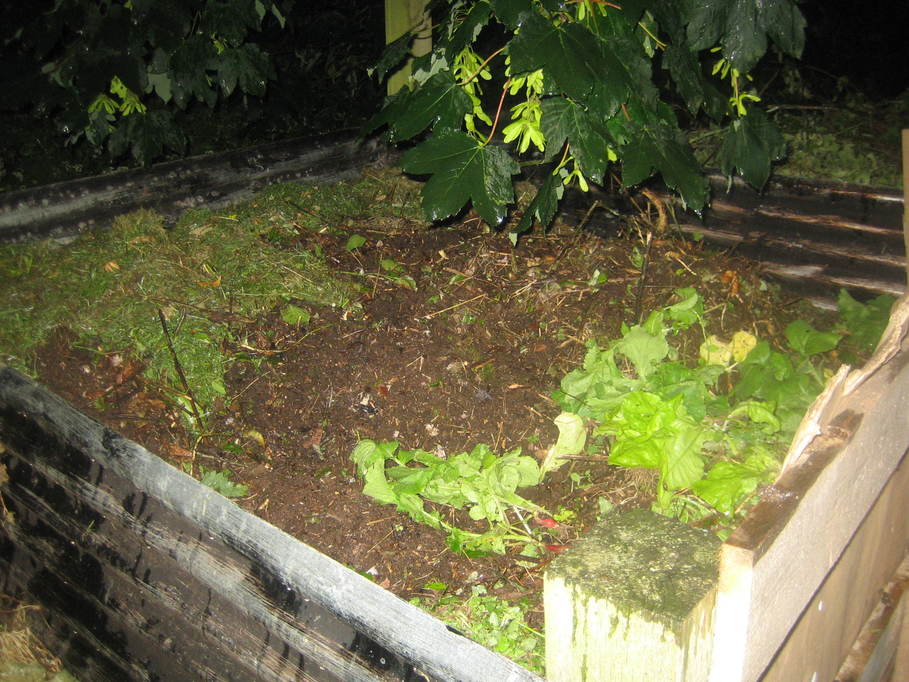 That's about two metres square by just over a metre high. Hopefully it will rot down a bit during the week. We still have this lot to feed through the shredder and dump on it.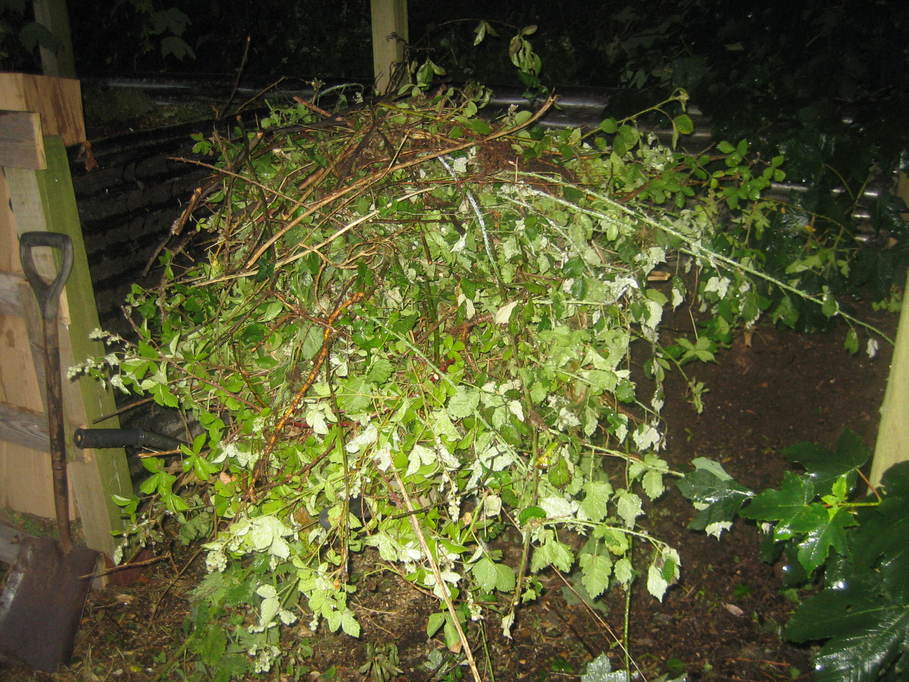 If the rain holds off there's more weeding and planting to get done tomorrow. And of course the ground-to-partridge missile system to set up.