Over the weekend I went to collect this monster from someone who had been given it "in need of some repair work", but was struggling to find the time to do it.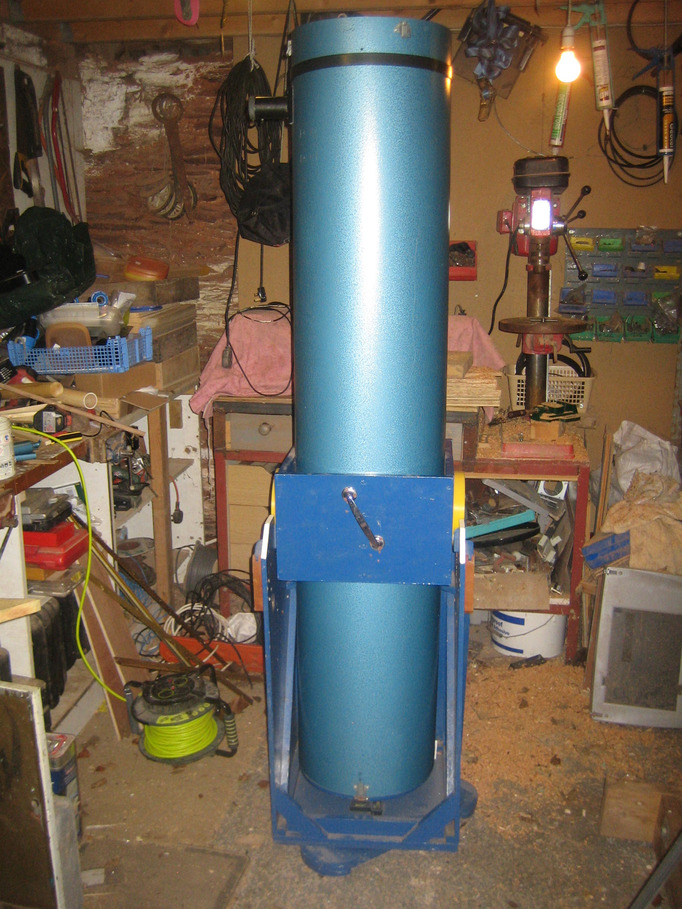 The consensus seems to be that it's a 12″ (~300mm) f/6 scope made by Darkstar, probably in the mid 1980's. I did know how tall it was when I went to collect it, but actually standing next to it is a different matter. It's about 6′ 6″ (1.98m) tall when pointing at the zenith.
It needs a fair bit of work doing to make it usable again — in particular the spider is broken and the secondary mirror damaged. It looks as though the secondary mirror actually dropped off the holder onto the primary at some point. The focuser is also not really the best, there's some damage to the coating on the primary mirror and the mirror cell could do with a bit of attention. The finder is put together from bits of a set of binoculars and some of the rubber used has perished badly.
I'll post more details as I sort through the bits I have and create a list of all the things that need fixing or would benefit from improvement.