I first imaged M27 quite some years back and it has always been a favourite, so it being the summertime this planetary nebula was an obvious choice for an early target. This time I used the Skywatcher ED80 and Atik 314L+. In fact I've had a few bites of this particular cherry this year, but this is my first: a total of twelve hours LRGB using ten minute subs.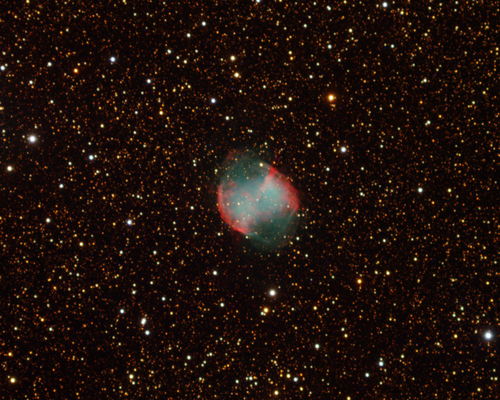 As soon as I get it organised I'll put a larger version in a new "DSO images" option on the main menu.
Since I captured this image I've collected a lot more data including Ha, OIII and SII as 15 minute subs. I'll post that when I've processed it.