Yes, yes, I know… I've not finished the first one yet. But this is just a bit of preliminary planning. This week we've had a new track put in to reach the barn we're having converted to a holiday home: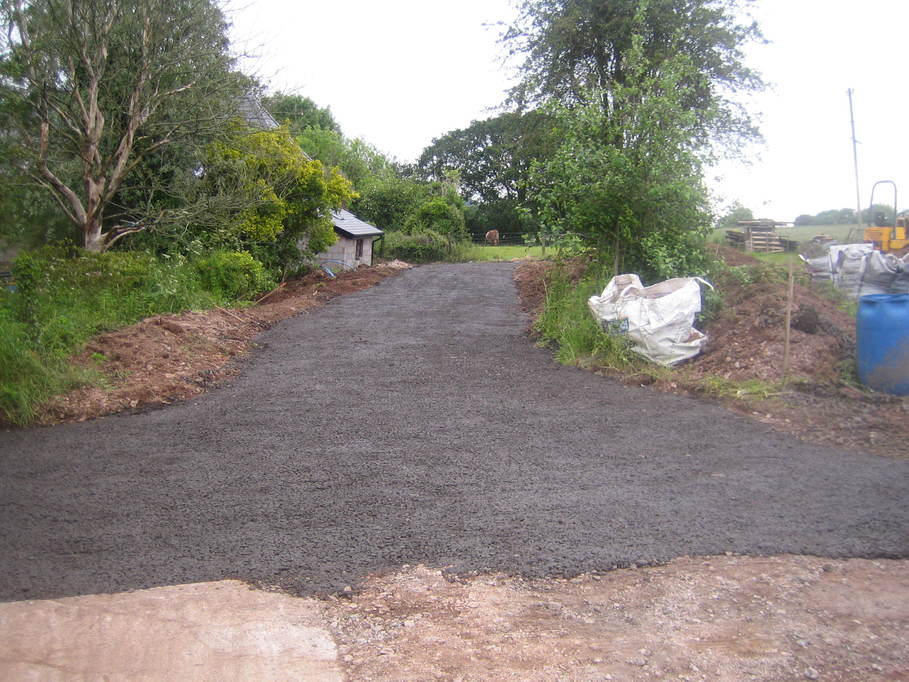 I have a plan to add a "guest observatory" on the south (right hand side) of the track, but it will need power, so before laying the track I ensured we had ducting with a drawstring to pull a power cable through.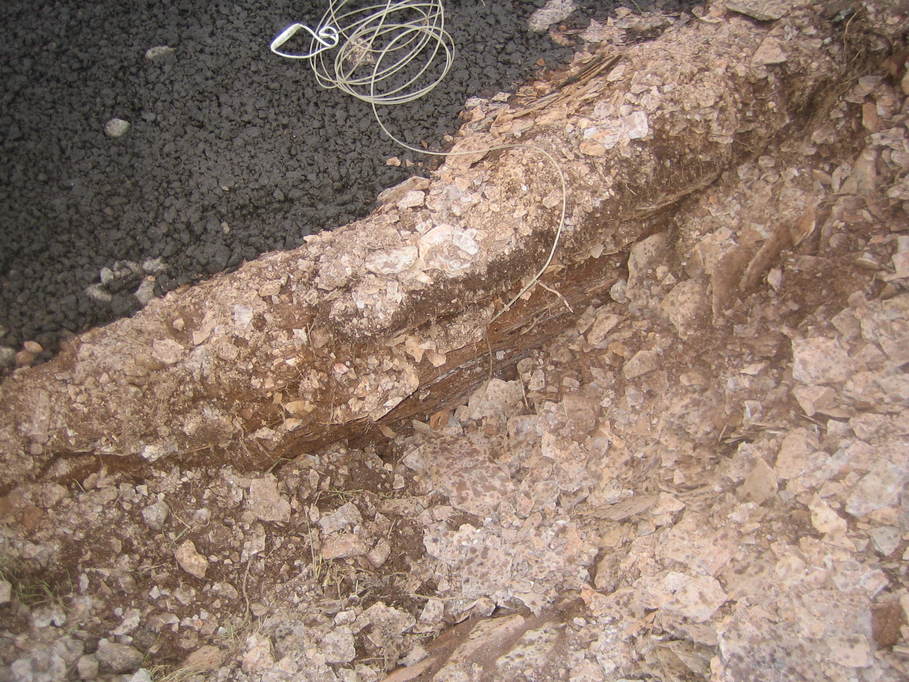 The intended site of the observatory is pretty much where this pile of rubble is now.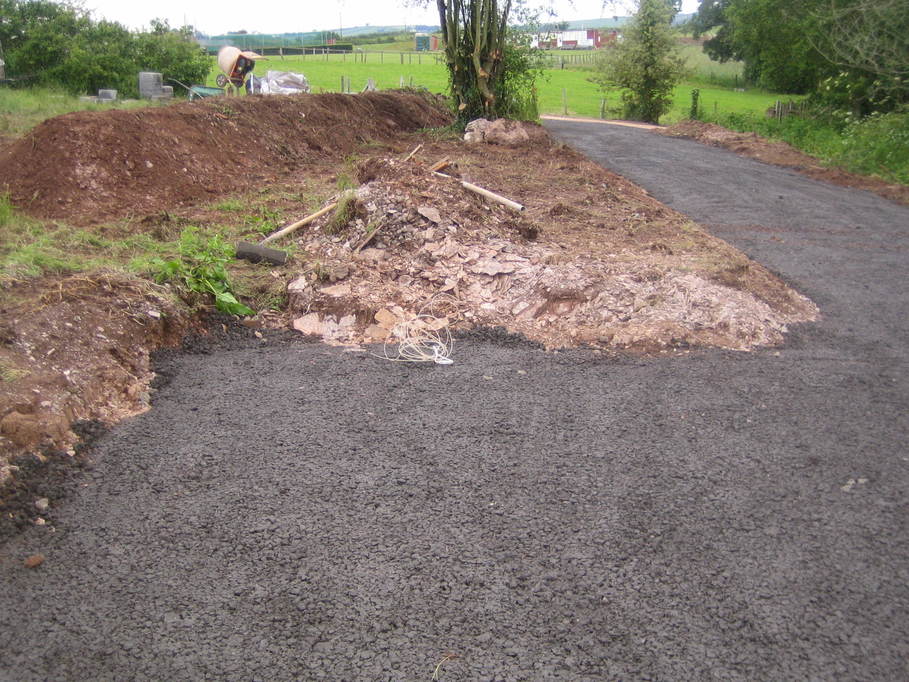 That's about the limit of what I intend to do for the time being however. There's plenty of other stuff to get done first.