Late last week I needed some timber from the builders' merchant for another job, and to get them to deliver it I decided to order the ply for lining the internal walls. That wasn't supposed to turn up until tomorrow, but it arrived just after lunch today. The first job of the evening then was to get that all under cover in case the weather forecast for the remainder of the week is correct.
That done I covered the outside of the door with breathable membrane, and as there was still sufficient daylight (thanks, BST), took a photo.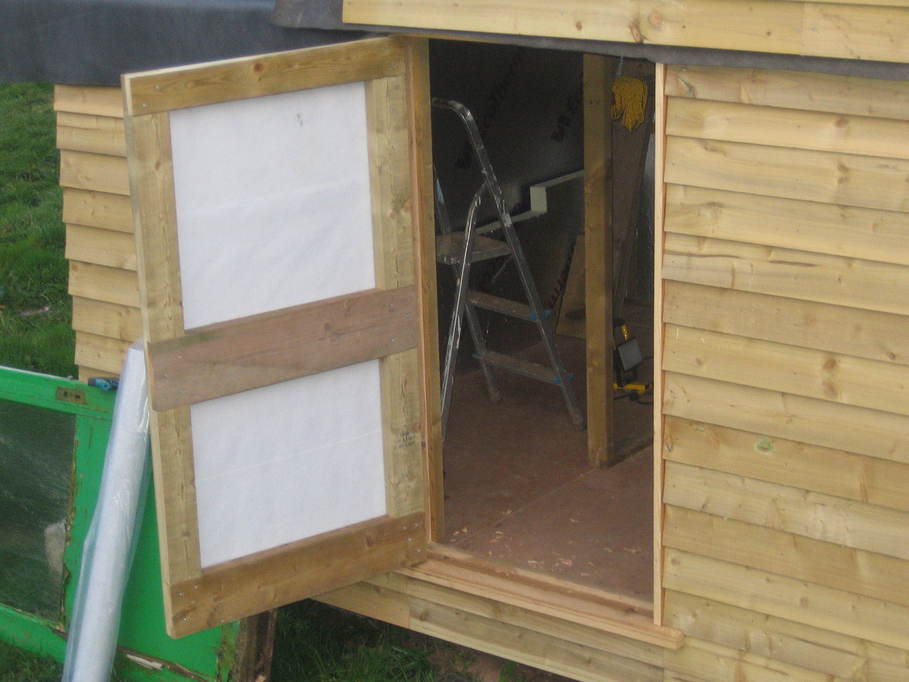 That done, I couldn't pass up the opportunity to fix up one of the sheets of ply, just to make a start on it. There aren't too many sheets that are going to go up without cutting, so I'll try to get them done first and get materials out of the way more quickly. I also want to get one side of the internal wall covered so I can finish off the insulation.
Before I can complete the cladding I'll need to do some work for the lighting. More details for that probably belongs in another "planning" post however.