The weather this weekend was quite wet and windy, but I managed to get out early(-ish 🙂 on Sunday to start fixing the northern gable in place. Everything went quite nicely to plan in terms of rolling the roof over the warm room and fixing everything from a ladder with the exception of the rain that started to fall once I'd done about half the job. I decided to stick with it and finish off, finally getting the roof closed up again about five minutes before very heavy rain started (though I was already soaked at this point anyhow). I also found an old door to temporarily prop in place to keep most of the rain out of the doorway.
The photograph below was taken well before sunset, believe it or not. The sky was just so dark.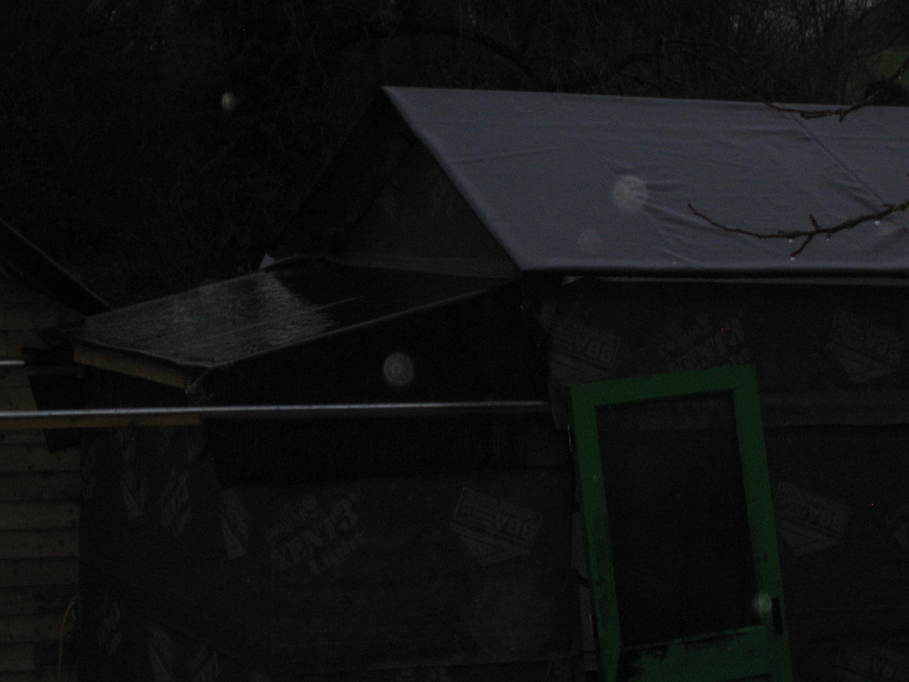 Next steps are to get the ducting for the wiring to the piers into place under the floor, get the lower sections of the piers themselves in place and put insulation between the joists in the warm room. Once that is all done I can start putting the floor down.
[Edit: some additional photos taken during the day to show progress]