Support for the QHY cameras is somewhat tricky.  There are all sorts of different versions of firmware floating about, not to mention various different versions of the open source interface library.  Even more awkwardly, whilst many other manufacturers have perhaps only one or two different interfaces across their entire range of astro cameras, QHY seem to have a different interface for each camera.
In the end I decided to write my own library based on pulling together various different versions that I found and that became part of oaCapture release 0.0.3.  I fitted a cheap CCTV lens to the camera and here's a picture from the first time I had it working.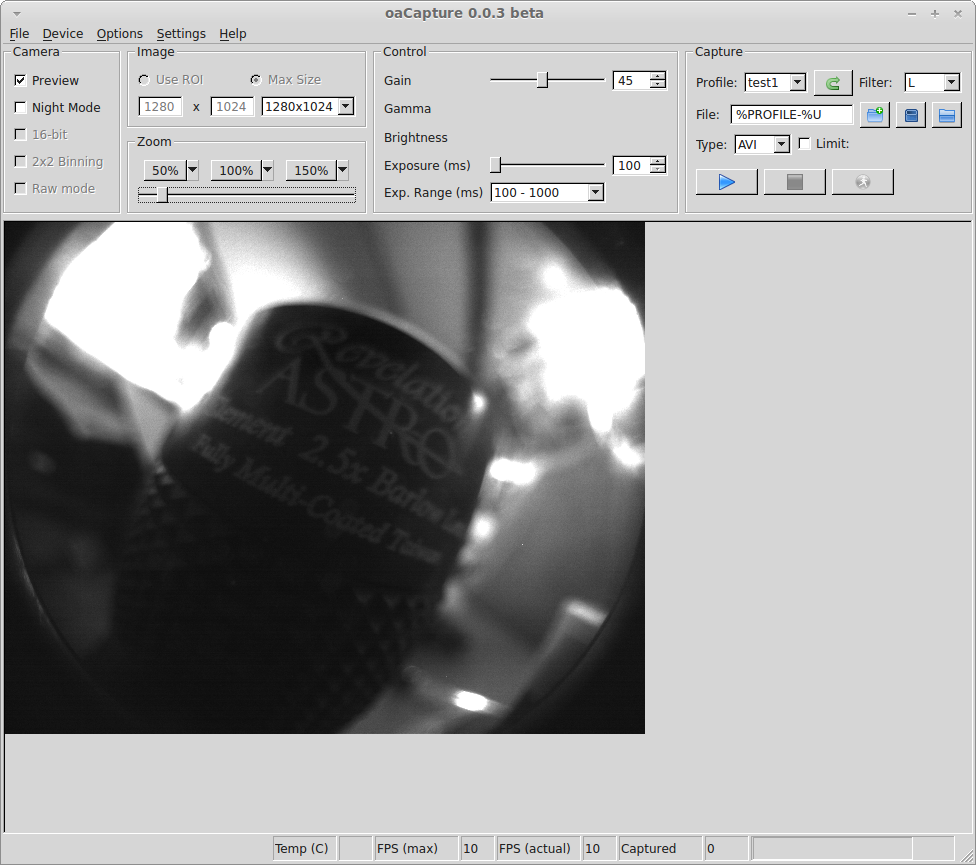 Obviously the QHY5 is fairly old hat now, but there are still an awful lot of them in use, so I think it's worth the effort of supporting.  I'd very much like to add support for some of the other older QHY models, but they don't seem to come up second hand at prices I can afford too often.