Having come to the conclusion that the EQ3-2 just wasn't up to the demands I was making of it, I've finally bitten the bullet and bought a HEQ5 Pro. I'm hopeful this will allow me to make more progress with my imaging.
It's already pressed into service, here with the PST on board: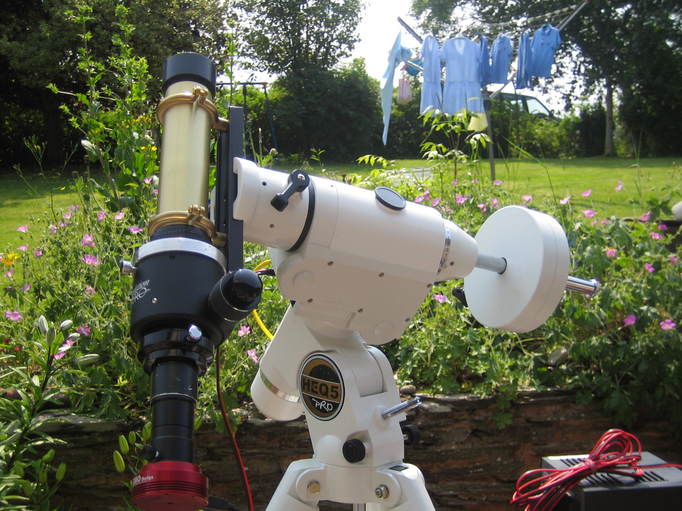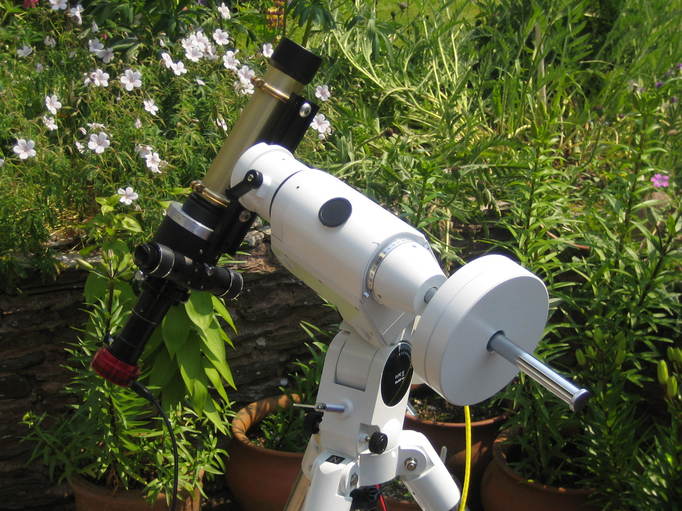 The EQ3-2 won't be gone forever, but I'm planning on stripping it down and possibly doing an AstroEQ conversion to allow it to be used as an imaging platform for lighter weight telescopes or just cameras and lenses.