I've been taking some wide field images of the night sky with my Canon 450D recently and whilst we have very little light pollution here compared with most places in the UK, even a small amount bleeds into longer exposure images of objects near the horizon. I've had one of the Sagittarius area of the Milky Way that was completely ruined because of this, so I decided to get a light pollution filter. Whilst a clip-in filter might be the best solution they're not at all cheap, so I went for the option of a 2″ filter (which has a 48mm thread) and step-down rings to fit the lenses I wanted to use it with (my kit 18-55mm lens and a "nifty fifty"):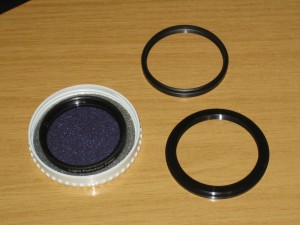 And here's what the kit lens looks like with the filter attached: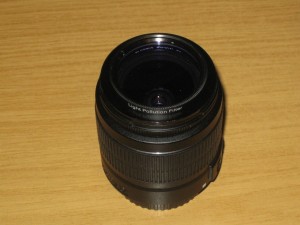 I'll be trying it out as soon as we get a clear moonless night so I can see the Milky Way.